Old
08-29-2013, 07:06 AM
Thread Starter
1st Gear
Join Date: Aug 2013
Posts: 63
Fan Relay
---
Can I use any 4 pin relay for this or do I need to use a specific type of relay?
5th Gear
Join Date: Jan 2011
Posts: 4,231
Same as starter circuit relay; looks pretty generic, electrically. Rated for 10 amps, a garden-variety relay oughta work, IMHO.
Constant + 12 VDC on one side of activation coil; other side to thermal switch. Constant + 12 VDC to one contact; fan motor (BLUE, if I'm not mistaken) to other contact.
Saw a pretty good wiring diagram; maybe in
Clymer
; if I can find it, I'll post it (or maybe a link).
Here 'tis: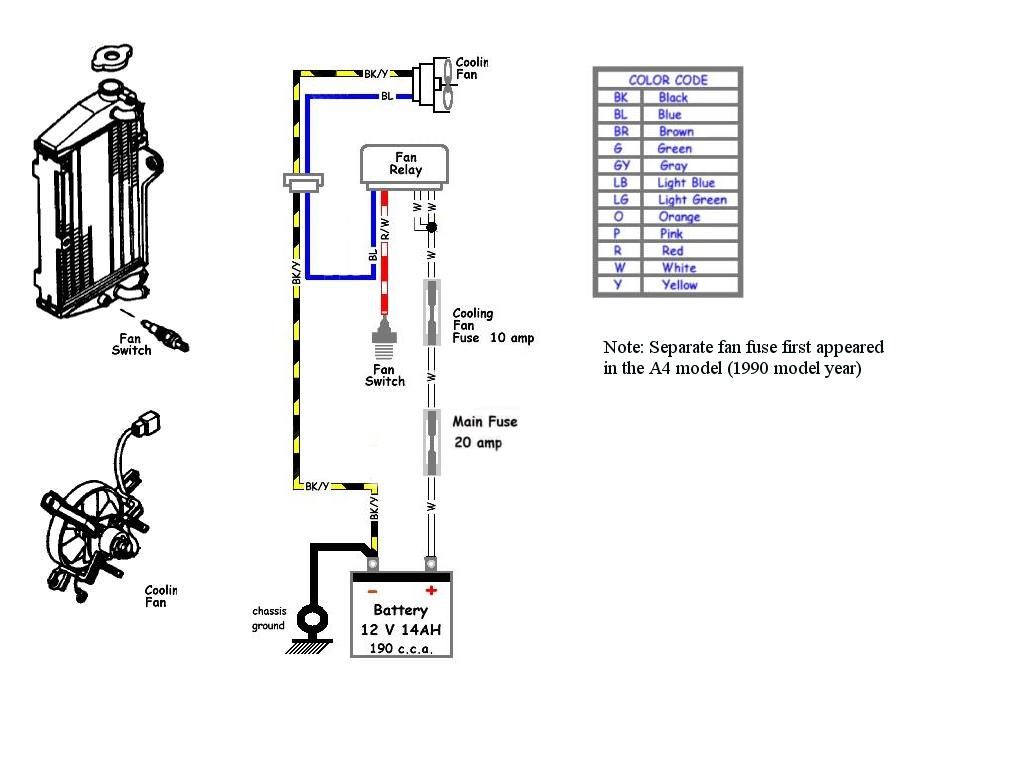 Don't think you'll have the COOLING FAN FUSE shown; of no great consequence.
---
Last edited by Damocles; 08-29-2013 at

08:16 AM

.
1st Gear
Join Date: Oct 2012
Location: Columbus IN
Posts: 67
Get the model number on the relay and go to Autozone, it is a common relay used on Japanese cars , i think i paid $12 the KLR specific is $30ish.
BTW this was for Gen 1