1st Gear
Join Date: Jan 2008
Location: iowa
Posts: 31
My bike. Is my clutch ok?
---
If the rain will quit here long enuff I will go out and look at mine and get a pic or two and compare them. I have had the clutch shaft out and yes with the cable disconnected it can rotate backwards and is able to be pulled out, this has to be done in order to remove the side engine cover is servicing the clutch or the engine oil screen on that side.

With the cable hooked up does the shaft have some free play side to side? And or can you move it around at all. If I remember right there is a seal the slide, slides down thru to keep out moisture and debris.
Here is a schematic showing the oil seal and the needle bearing that holds the clutch rod shaft in place, I don't think you will have any issues, but I will get a pic of mine soon as I can for you.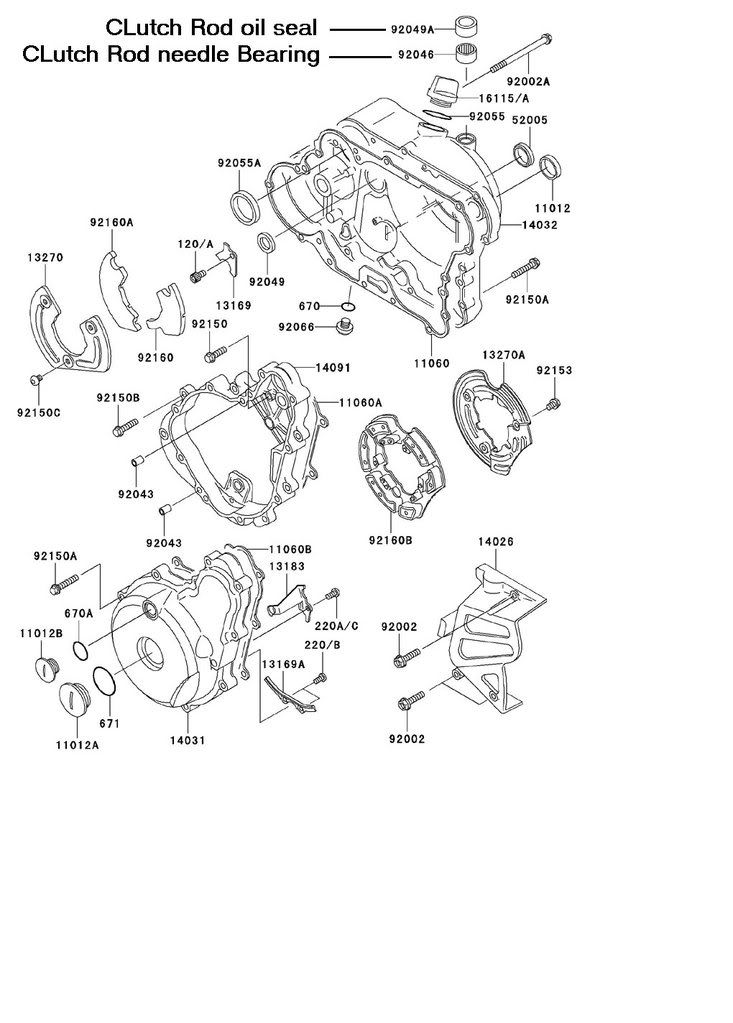 1st Gear
Join Date: Jan 2008
Location: iowa
Posts: 31
Clutch
---
Thanks DXKLR. Its as tight as a drum. Maybe I'll take off the cable and pull that rod out just to make sure the rod seal and needle bearing are there. I doubt that they would have slid off. Better safe than sorry.
they should be pressed into the side case, so I doubt if there is any worries there. But double check anyway.