Most comfortable seat
---
What is the most comfortable seat out there for the KLR? Any suggestions? Thank you.
---
2008 KLR650
Corbin flat, had the dished and it pushes you forward and squishes your jewels.
i, I went with Saddleman gel seat kit. Less than 1/2 of the Corbin price and my jewels are still round!
---
"Keep The Rubber Side Down"
2007 Red. upgrades: doohickey, frt progressive springs, fork brace, Saddleman gel seat kit( recovered to be water-proof), mirror isolators, handle bar dampners, gel grips, dunlop 607 tires, crash guard w/pegs, carb mods, home-made glove box, signal light mod, 2" lowering links...TBA
Reynazco racing seats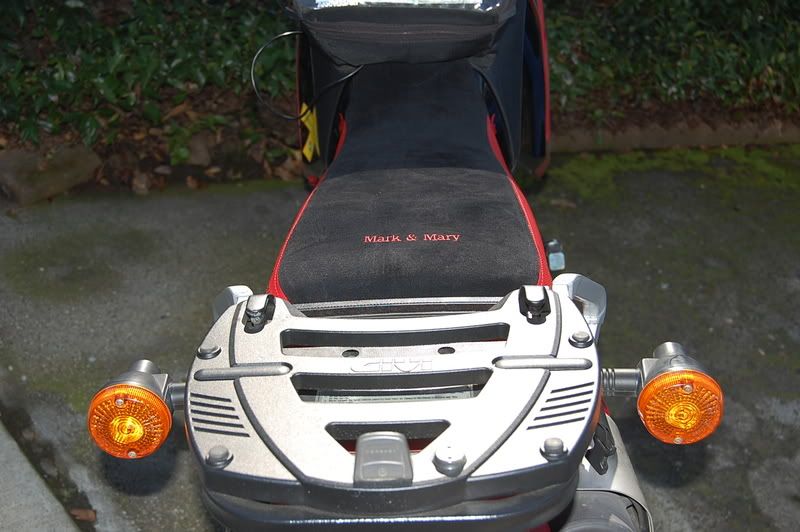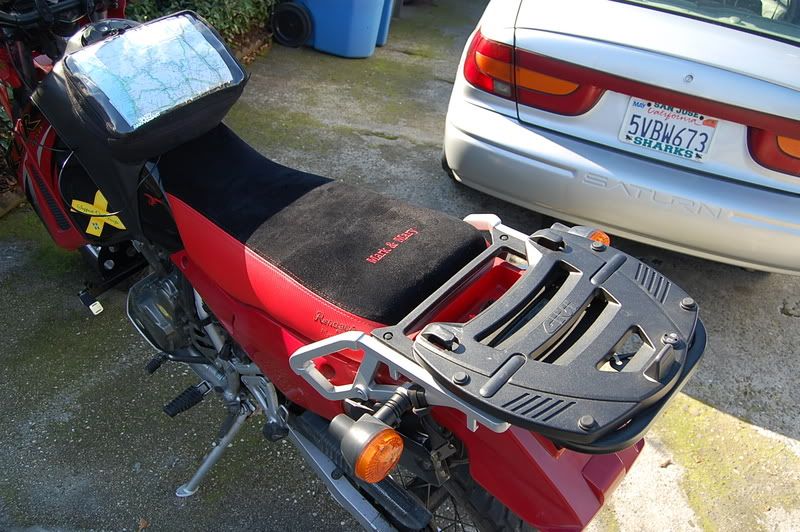 MB4
---
PPMC # 3

Yo! To the brothers.

RIP Darin, Ben, Carey


"I am the muffin man"
5th Gear
Join Date: Sep 2006
Posts: 4,700
The "Most Comfortable Seat" is a Russell Day Long Touring seat.. Bar none..
The others are nice, but the Russell is, without a doubt, the most comfortable, and they stand behind their custom product (Unlike Corbin, which stands behind nothing)..
I am thinking about getting the Gel Seat Kit from Kawasaki. It is pretty cheap and I can get a custom seat when I can save my pennies. Anybody have input on this? I would appreciate it. Thank you.
---
2008 KLR650
Some people have more umm.. rear end than others and only your butt will let you know if it is comfortable after more than two hours in the saddle.
---
94 KLR,tank guards,sw motech centerstand,Doo done, african switch,mirror dampners, powerpegz, twisted throttle fuses, aluminum skidplate, Bigcee shark disc and jug holder and subframe upgrade, progrip grips,maier handguards/brushguards, avon distanzias,fmf q4 exhaust, headlight guard, handlebar risers, billet rear brake reservoir bracket and guard, dual star shifter,garmin 2820 gps, tmod,disc cover, pcv mod,corbin flat
5th Gear
Join Date: Sep 2006
Posts: 4,700
I don't think I know anyone with the Kawi Gel seat, so I'm hoping I hear some feedback on that also. My KLR has a Travelcade Gel seat from Dual Star and with the addition of a sheepskin, I'm comfortable all day on the bike.
The Reynazco seat, like Mark's is very comfortable and well built, with excellent customer service, also..
My last BMW had a Russell and it was absolutely comfortable, and I'm still hearing how much it's missed by my passenger (which is why I also have a 1500 Gold Wing). She's not happy with the Gel seat and typically doesn't ride on the KLR because of it.. (Not a bad thing
)
Anyway, I found the stocker uncomfortable after 30 minutes, and most any seat will be better than it. My suggestion would be to try a Walmart ATV seat cover first, as they're only $15. With the factory seat, they're supposed to be a great improvement. I normally have a few, but I'm out of them right now. I'm going to be grabbing a few next week, if I can find them, and will sell them here for what I have in them, plus shipping.
Well, I think I am going to buy the WalMart ATV seat cover first and try that. Can't go wrong for $15.00. After that I will go with the Kawi Gel Kit. Ride with that for a while and save my money for a custom seat.
The first thing I need to buy are crash bars. Yesterday I went down while riding and scratched my left side covers. Thankfully there was no other damage except for my pride.
My neighbor was with me to drag my bike out of the ditch. I thank you again Ken for helping me out.
KLR650.com seems to be out of stock on everything. Are the crash bars the Happy Trail seels just as good as the ones on KLR650.com?
---
2008 KLR650