Old
04-21-2008, 05:33 PM
Thread Starter
Mercedes Benz Valve Mod
---
There is mod that helps relieve some of the pressure from the underside of the piston keeping the motor from working so hard.
Note**This mod is pulled from another forum and credit goes to those that developed this, I had nothing to do with designing this modification.
Link for the thread:
http://klrworld.com/forums/index.php...light=mb+valve
Please go the link above for complete mod information..
Many many thanks to Paulo for sending me two of this valves already set up. If you would like one, I am sure he would be more than happy to set you up.
Pics of the valves and installation: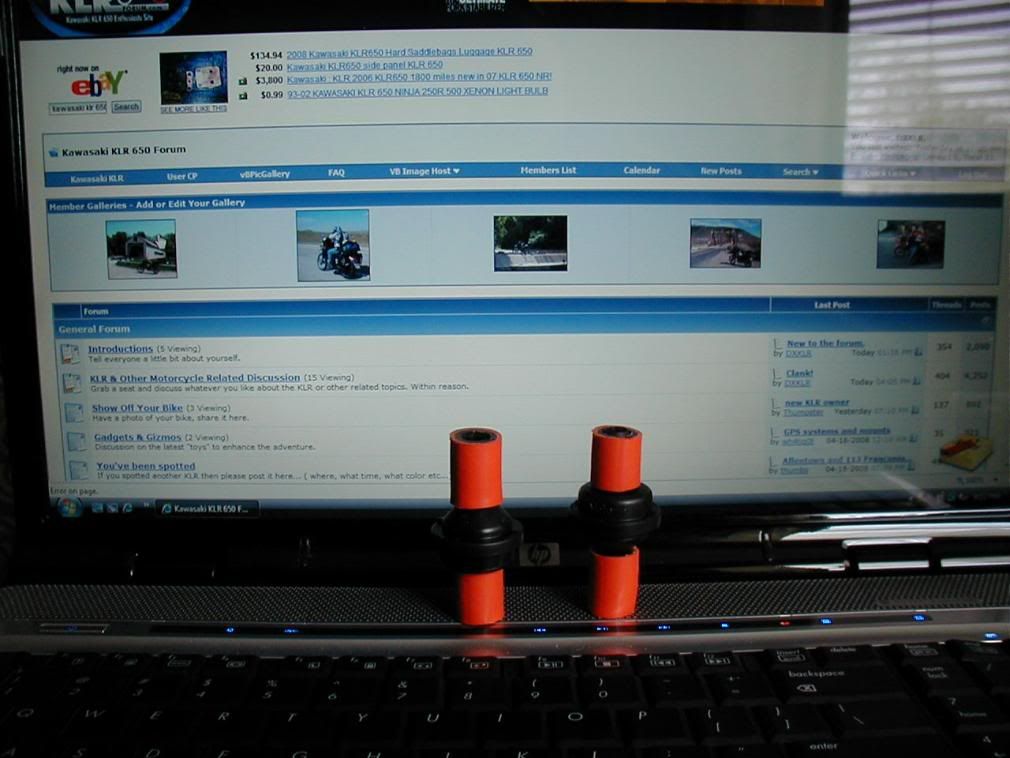 Cone head side goes up to airbox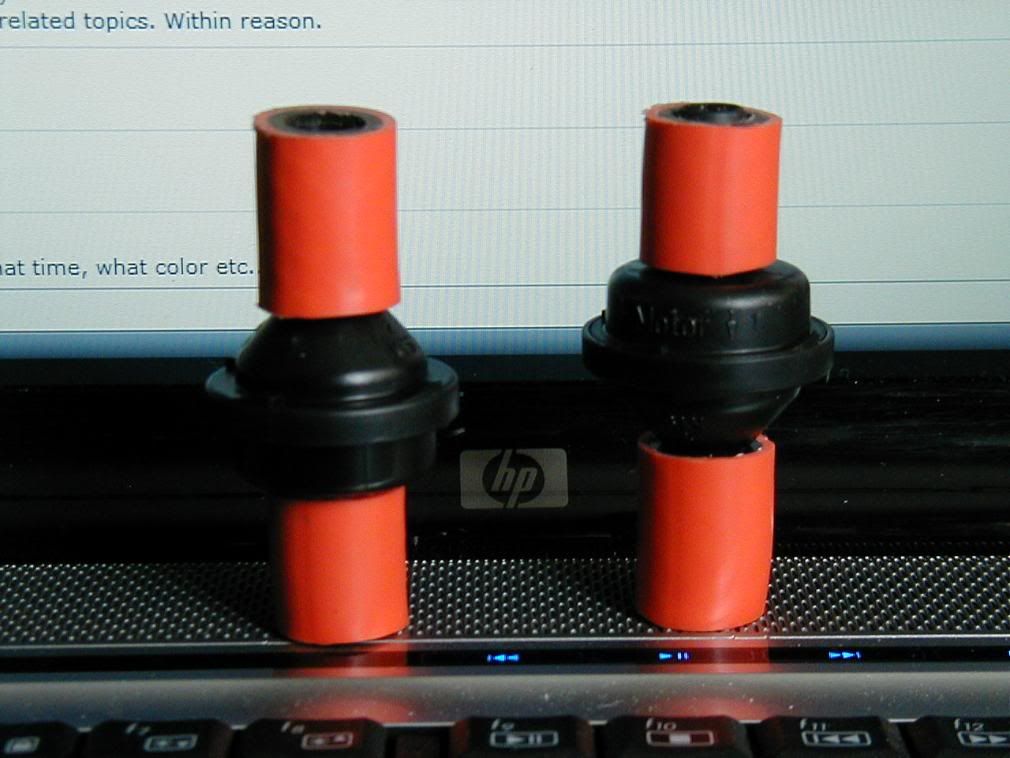 Hose and valve side by side: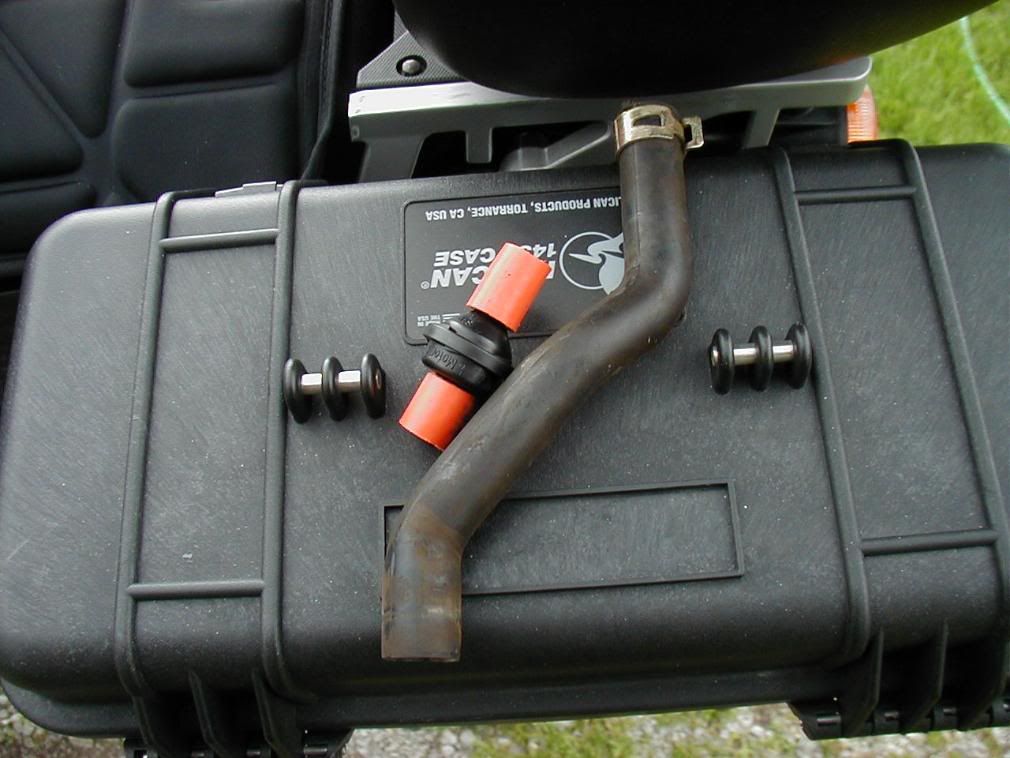 Valve installed in lower part of hose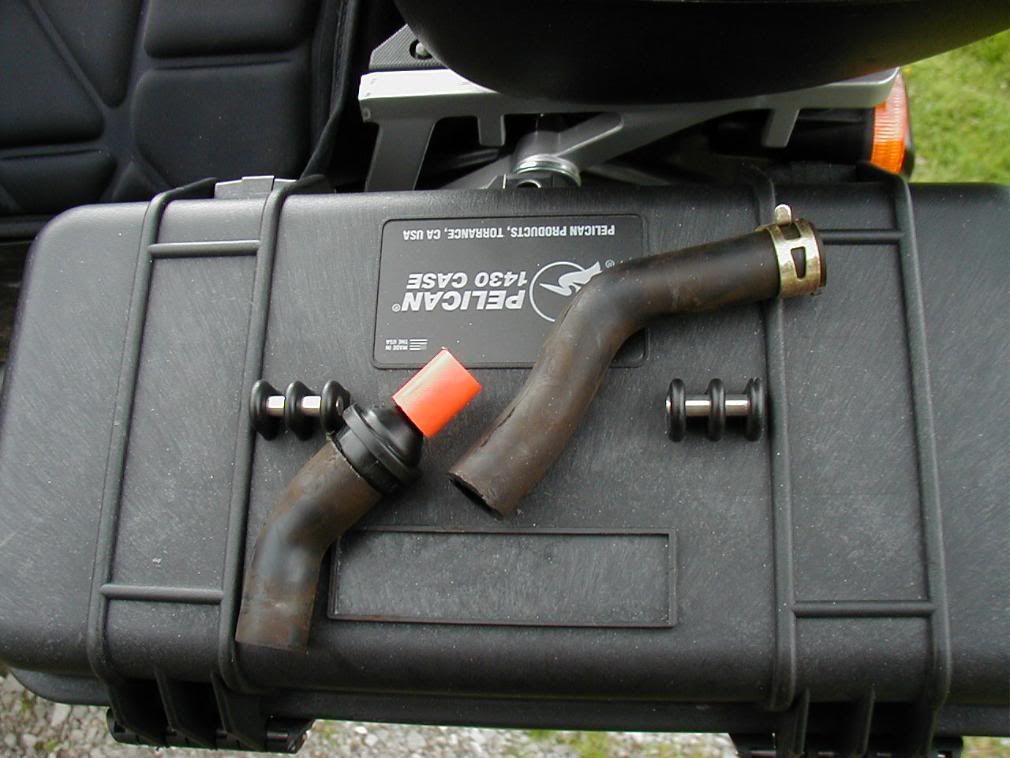 valve installed and portion of hose removed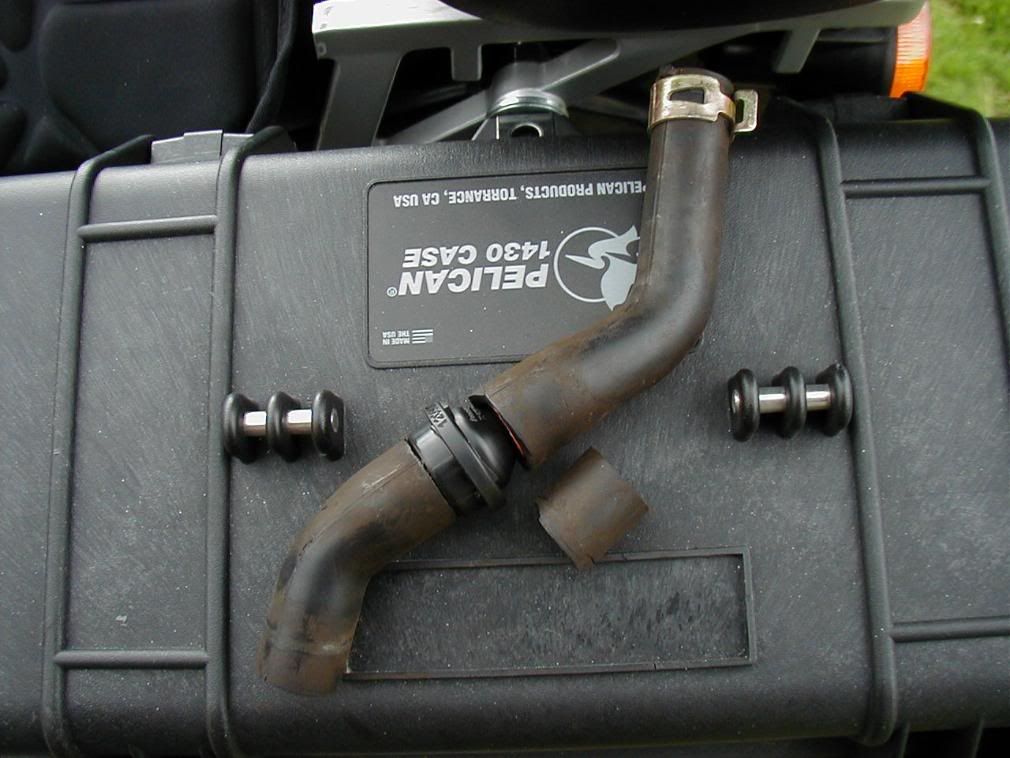 heated 11/32 drill bit pushed up into the nipple to open it up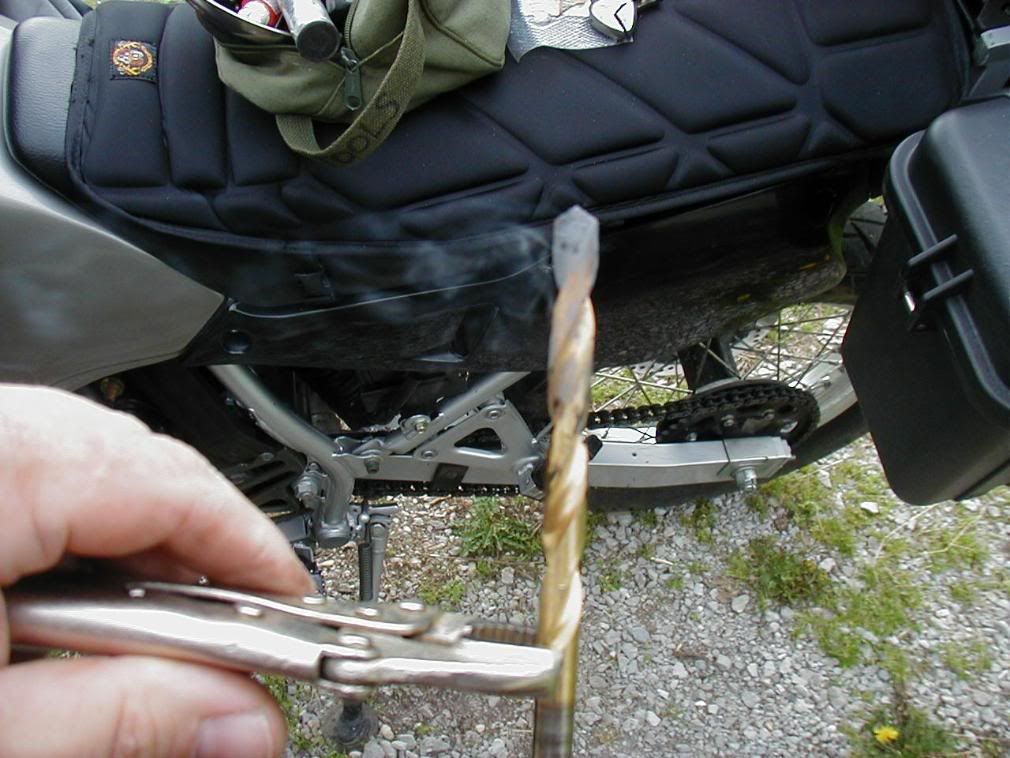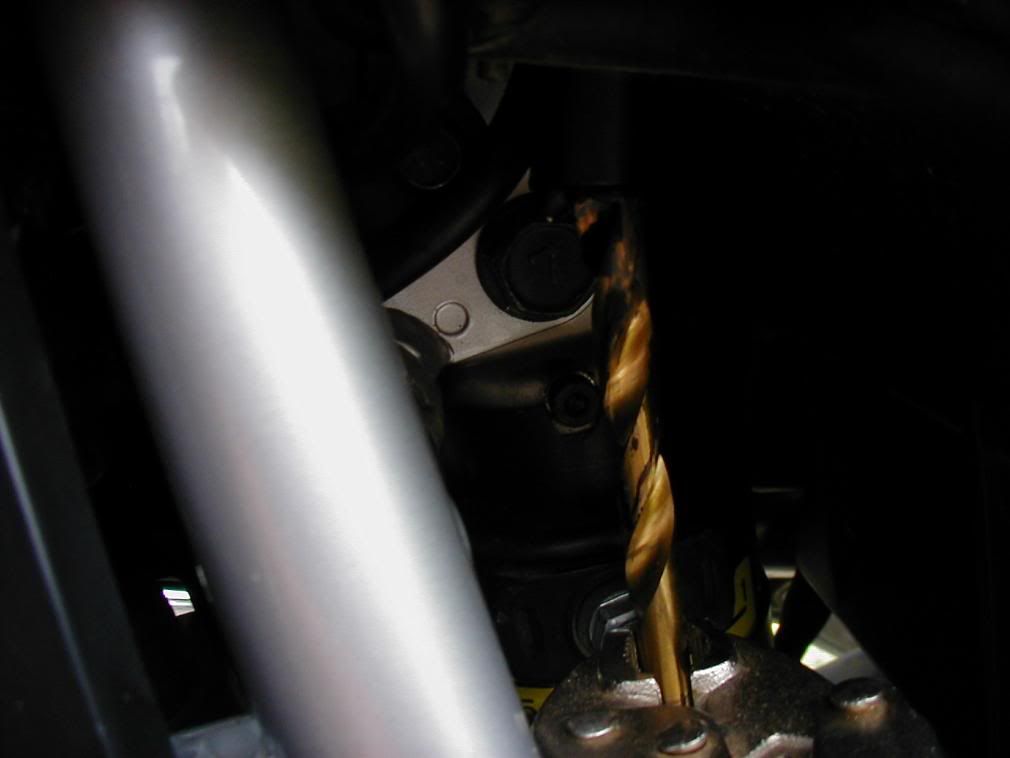 Hose reinstalled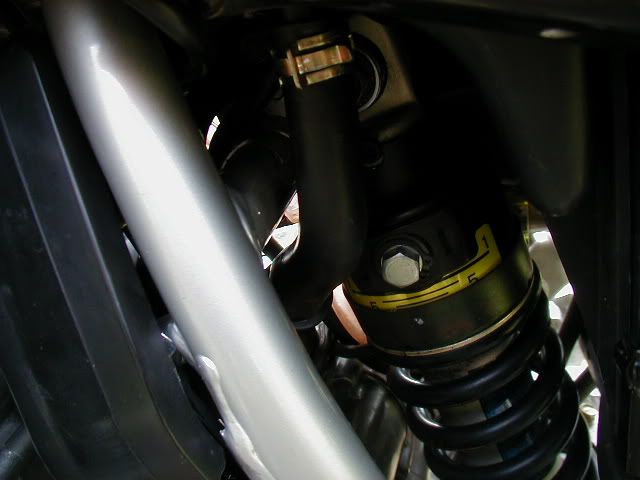 ---
Last edited by DXKLR; 07-28-2008 at

04:37 PM

.
The mercedes valve part number is 271-018-00-29. The hose is 3/8 id hose available at your local home improvement store. Marty and Patman on the other forum are the guys who thought of this. Thanks to them for always sharing their great ideas to help other klr owners. Locate your nearest MB dealer for yours.
---
94 KLR,tank guards,sw motech centerstand,Doo done, african switch,mirror dampners, powerpegz, twisted throttle fuses, aluminum skidplate, Bigcee shark disc and jug holder and subframe upgrade, progrip grips,maier handguards/brushguards, avon distanzias,fmf q4 exhaust, headlight guard, handlebar risers, billet rear brake reservoir bracket and guard, dual star shifter,garmin 2820 gps, tmod,disc cover, pcv mod,corbin flat
---
Last edited by Paulo888; 04-25-2008 at

12:40 AM

.
Old
04-23-2008, 07:56 AM
Thread Starter
Well, as an update, we did a 200 mile ride yesterday in this awesome 80 degree weather. It is hard to believe that lil plastic valve could make a difference but it does. The engine felt snappier, there was a perceived increase in power thru all the ranges, and I noticed in fifth gear, cruising speed, there was a definate improvement of response and power. I am hoping this also helps with some of my oil consumption. My 07 has used oil from day one, not a lot, but some with no noticable trace coming out of the exhaust. From what I understand, this is simply a nature of the beast on some of these bikes. I would much rather see it burn oil as to leak it. Anyway, I highly suggest this lil 20 minute mod.
Thanks again Paulo for your help on this.
Looks like you have to have an account, which I really don't want to do right now, to access that page.

Could you please do a quick post explaining how this differs from or enhances the regular PCV system.? Thanks.
Old
04-23-2008, 12:44 PM
Thread Starter
The following is from KLRCARY on KLRWORLD:
This is an overview, and install of the PCV valve, or PerCiVal Mod. This has been well tested by The Patman, Marty, MADMAX, and many others. The PerCiVal designation is Marty's, I believe. The purpose is to reduce crankcase pressure, by using an automotive PCV valve in the crankcase breather hose. There are two main benifits to this.
First, there is a slight, but noticable increase in power. The engine feels "snappier", and revs more freely. The piston does not have to work as hard on the downstroke, fighting crankcase air.
Second, beacause the pressure is reduced, less oil is pushed past the rings. Oil consumption is reduced. Although a few have reported lower oil use at higher rpm's, most report only a reduction in sub 5000 rpm oil comsumption. Measured reduction in my case amounted to 20-25%, and many have reported similar results.
This comment is from NOBRAKES at KLRWORLD:
The PCV mod on the other hand, allows air to flow out through the PCV valve, but not back in. What this does is create a vacuum situation in the crankcase. This can be beneficial for performance also in that the air inside the case acts just like a spring - it is stretched as the piston moves up its stroke, and released as it moves down. While the stretching tends to resist the piston, the releasing tends to aid the motion of the piston. The net result is zero resistance due to the air pushing and pulling over one engine cycle. Contrast this with the crank vent mod in which only the opening is made larger - you still move a certain mass of air in and out, though it is a less restricted movement than stock and thus has better performance. With the PCV mod, no air is being moved in and out so in theory it should perform even better.
I think this pretty much explains it as best as I can understand. All I know is I could tell a difference. And am hoping to see a difference in my oil consumption. No it isn't a big amount, but any help is good.
Hope this helps.
DX
Thanks a lot. I get it and it makes sense.

Any one-way pcv valve should work but since we know the MBZ works just use it. Personal example - my non-turbo MBZ 300D had a oneway valve. My turboed one did not - just a straight pass through. I assume the turbo created the suction so that the oneway was not needed. Cool.

Thanks again for the post.
Old
04-23-2008, 02:17 PM
Thread Starter
I think the reason most started using the MB valve is because the others had to be positioned in a very straight up and down orientation, the MB valve does not, and a lot of the guys said the clicking of the normal PCV valve got annoying, the MB has no metal parts to click. Yes any should work, this one just does it better.
Old
07-28-2008, 04:46 PM
Thread Starter
It seems I didn't something very illegal with KLRWORLD, so I had to remove some info from the original post. If you need further information, please go to the link for more info.
Peace.
Join Date: Jul 2007
Posts: 55
Autozone part #PCV1174 (PV272) for $3.50 works just as well. There is a video on the install posted on YouTube. An easy search will find it. It gives the top end more umph!
---
Last edited by hography; 07-28-2008 at

10:39 PM

.
Old
07-29-2008, 07:22 AM
Thread Starter
Thanks for the update Hography... I'll check out that vid...
Similar Threads
Thread
Thread Starter
Forum
Replies
Last Post
Second Valve Check

DXKLR

1987 to 2007 Wrenching & Mods

3

08-06-2008

09:51 PM

Valve clattering

sportster65

1987 to 2007 Wrenching & Mods

4

07-03-2008

09:13 AM

valve is ticking!

boycoastguard

1987 to 2007 Wrenching & Mods

3

06-13-2008

03:54 PM

Valve Stem

t3chnow1z

1987 to 2007 Wrenching & Mods

10

05-01-2008

04:50 PM

Valve adjustment

waverlyhagood

KLR & Other Motorcycle Related Discussion

3

04-22-2008

06:26 PM