1st Gear
Join Date: Jul 2013
Location: martinsville(ish), in.
Posts: 37
servicing my 07
---
so now that ol man winter has finally made an appearance i spose i can finally get to a few things my wraggly klr been needing..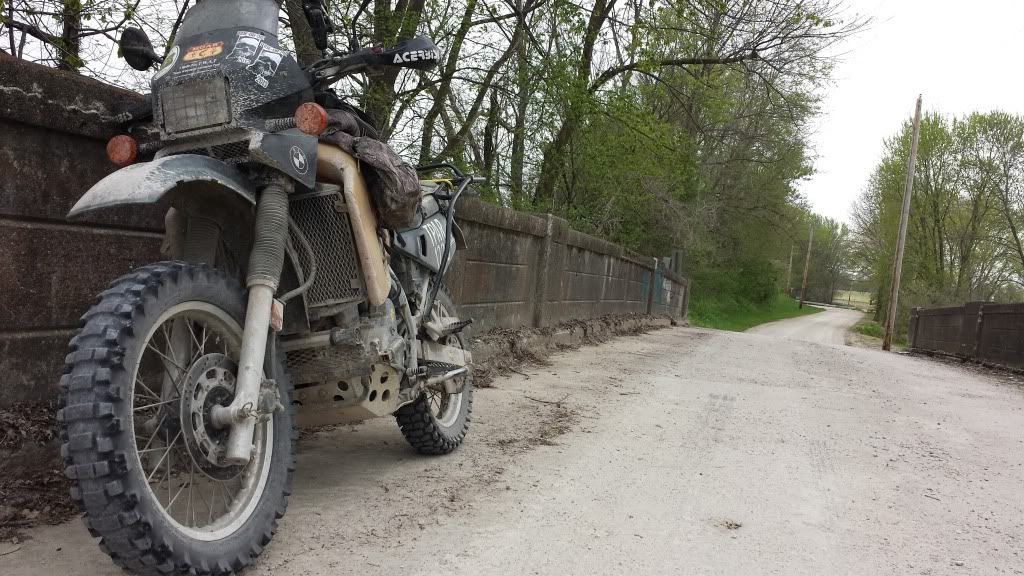 i bought it new and have kept up with it but it has seen some nasty stuff, and i have beat it up pretty good. i planned on tearing into it at 50,000 miles but that happened in middle of summer. so now at 54,000 the time has come.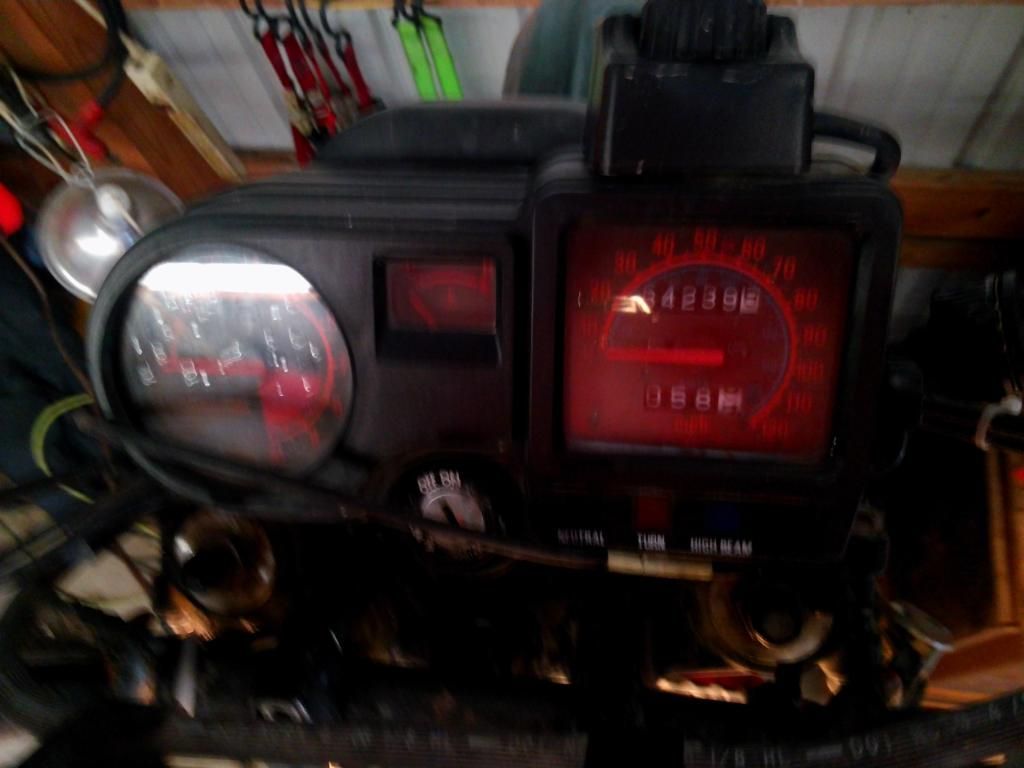 i removed the plastics and hauled to car wash, when i got back it went on lift. wanted to have a look at the spark plug as it has been in there for 45,000 miles! there was so much crap in plug tunnel that hex on plug was submerged. only thing i could see was upper half. hitting it at car wash apparently didn't help much..
it took a small pick and air hose to clear it all out. the plug itself looked pretty good for it's age and the fact that the ol girl is finally starting to burn oil..
swing arm came off easy, bushings still great and had good clean grease from last service i gave it. but i cleaned everything and greased again..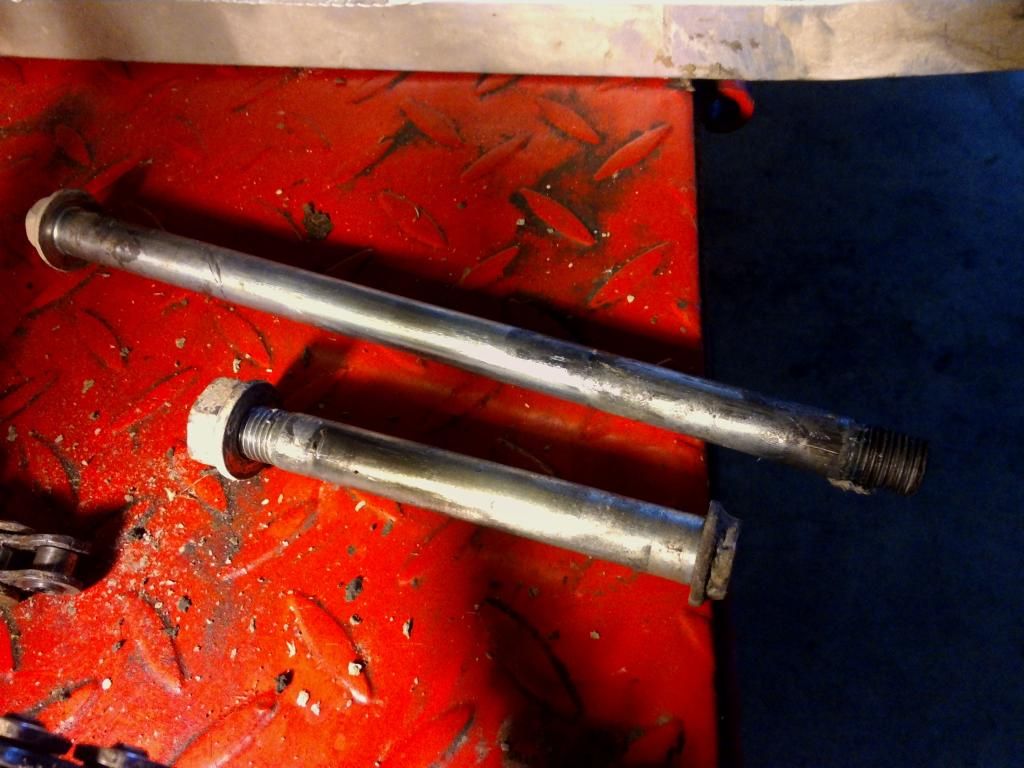 chain slide is worn pretty good, so gonna replace it.. subframe mounting holes are wollered out so will have to drill them and stick a sleeve in em. no biggie.
cam lobes show zero wear, not even a scuff and all valves still in spec where i set em last time!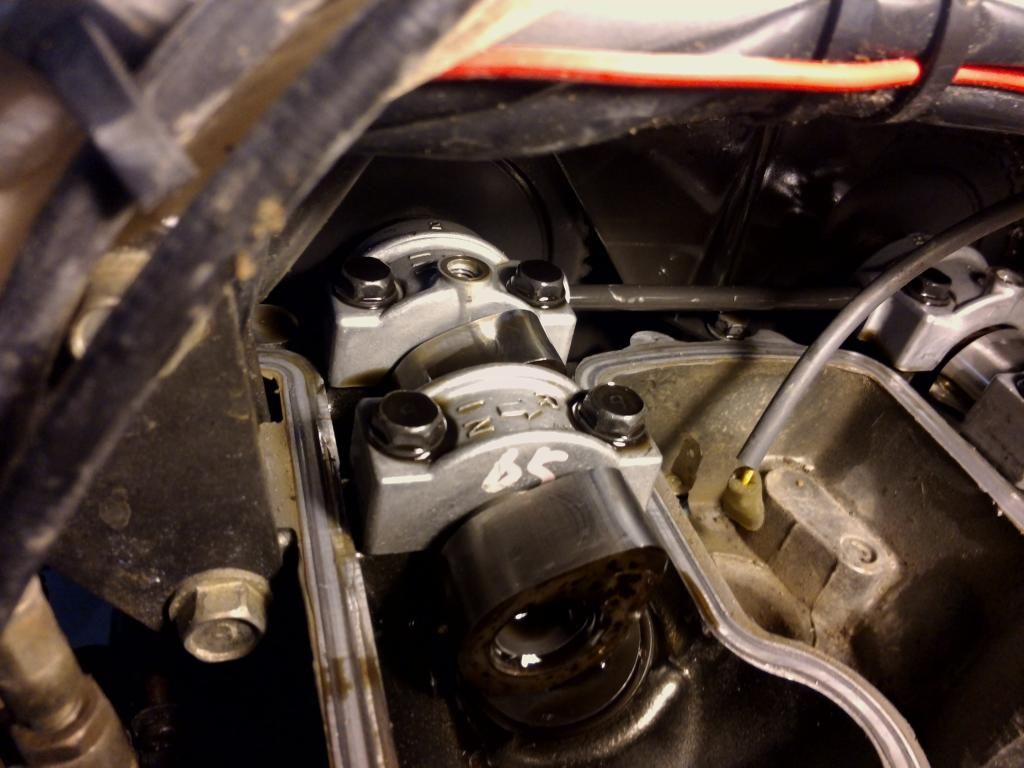 once i get back end back together i will get to the front, i need to check stem bearings and fork seals. once those ends are done will be time to face the oil burning issue. if i have to open the top end up i will prolly go with a 705 or 719 kit. stupid valve seals! but i have time, it is december and i have another bike to ride.
it finally started to get to dark to continue...... so thats all for now.
---
There will only be two things left moving after WW3.
Cockroaches & KLRs.
I just bought an '07 with 5600 miles. This gives me hope!
---
John
'07..The red and silver one. (they go faster)
1st Gear
Join Date: Jul 2013
Location: martinsville(ish), in.
Posts: 37
Good bikes for sure. Claw hammer reliable. Keep oil changed and valves in spec and it will last a good long while. They can take an unusual amount of punishment too. I have beaten and broken mine, but fix it and keep going. I have had many bikes come n go but my klr stays in my garage... my favote bike... by far!