Guest
Join Date: Feb 2007
Posts: 28
Footpeg Mount Torque?
---
Anyone happen to know what this is for the -07 models? Loctite blue didn't stay tight, so I'm going to try red - but also make sure I've got them torqued correctly. Saw some other threads about replacing stock bolts with stronger ones - may give that a try too. For now, just wondering what the correct torque for the stockers should be. Thanks for any help.
This chart should help with any torque values you would need: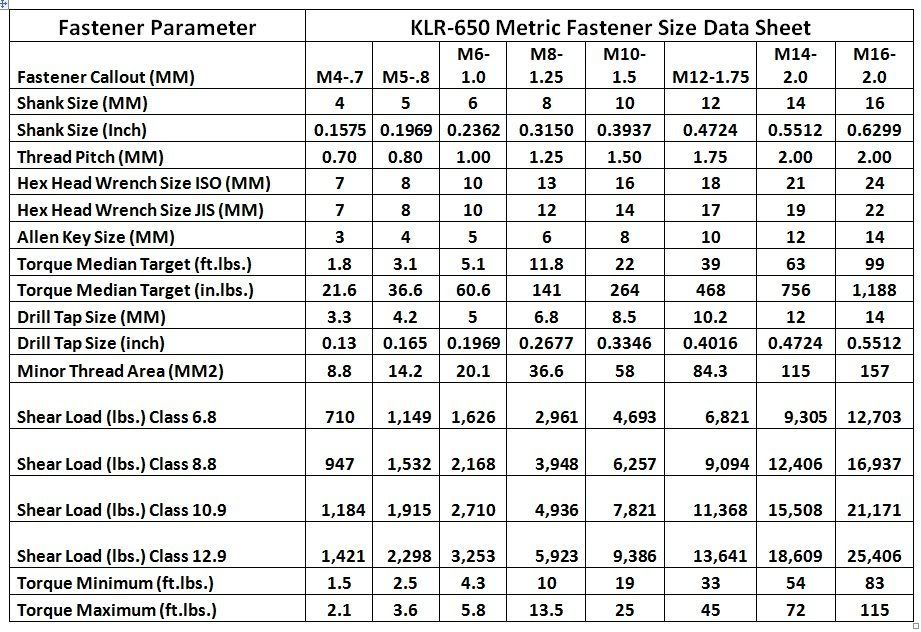 Guest
Join Date: Feb 2007
Posts: 28
Thanks for the bolt table. I found someplace (another board I think) a torque spec for the footpeg mounts at 33 ft-lbs. Used that to torque these bolts and discovered that I had probably under-torqued them the last time. Will see how that holds.