Do It Yourself
---
Is there anybody out there that builds things for their bikes themsleves? It seems that in the want it here and now mentality we all spend money on farkles that someone else has made and then bolt them on our bikes.
Out of nessesity I have had to make raising links, my own saddle bag mounts,(copied after DXKLR), and some swingarm tensioner caps, and toe peg lowering brackets.
What I would like to see is maybe a summary of what everyone has made for themselves along with some pics.
I will post pics later this weekend after I get them uploaded.
We made our own highway/crash bars this past winter along with the side bag/box mounts. I'll have to get a couple of pictures of it. They do work, as mine was accidentally laid over by my buddy. The bar and the pelican cases kept the whole bike up off the ground. Not one scratch.
I have a post in here where we used Jeep headlight guards to make headlight guards for our KLR's. $5 for each. Not too bad.
---
Last edited by DXKLR; 06-21-2008 at

05:32 PM

.
Yeah, I was thinking of the crash bars and skid plate as my next project. What do you think of using stainless for those items?
I used your post on the saddle bag brackets as my model for mine though I used stainless there also. I do think the stainless is a bit heavy but I can't weld aluminum to save my soul. Stainless or carbon steel I am good at but the other is just beyond my reach and I don't want it to look to "ghetto" if I can help it.
Yeah, stainless would be great. We just got the ordinary garage MIG welder, so the usual run of the mill steel is what we have to use.
Ok, here is a custom windshield I made myself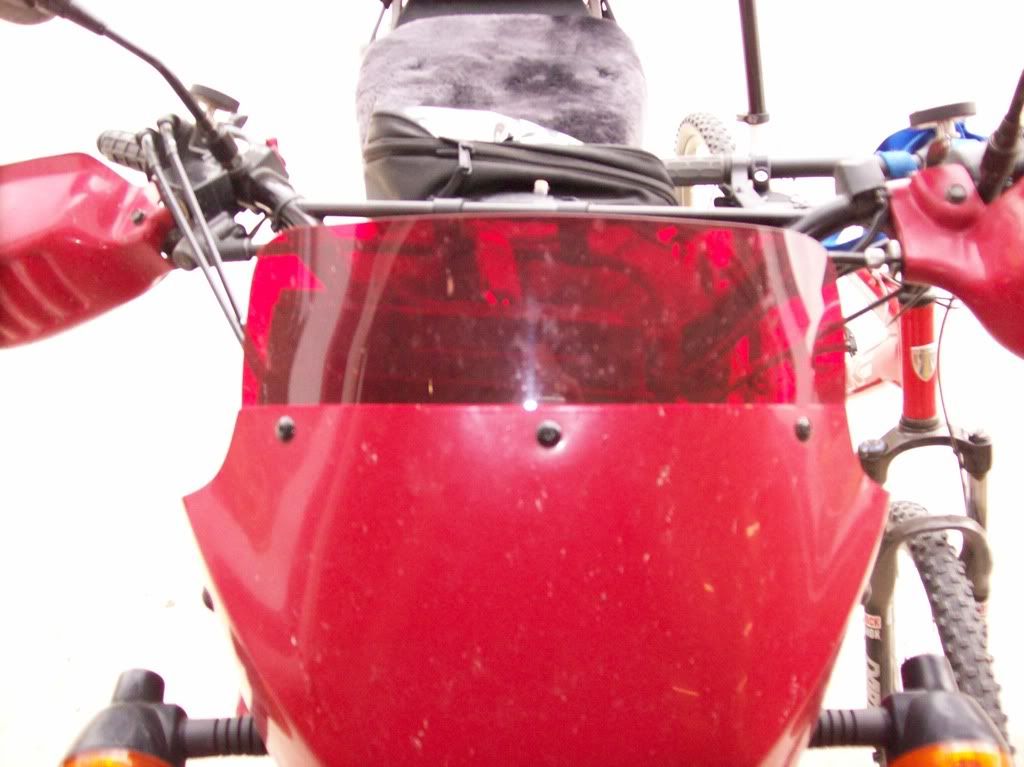 ---
Last edited by Les; 06-21-2008 at

09:05 PM

.
Here is the chain tensioner I had to make due to the old one falling off. I haved since found out that there were supposed to be two nuts on the swingarm bolt but mine came with just one. I added the nylok nuts when I installed the new blocks.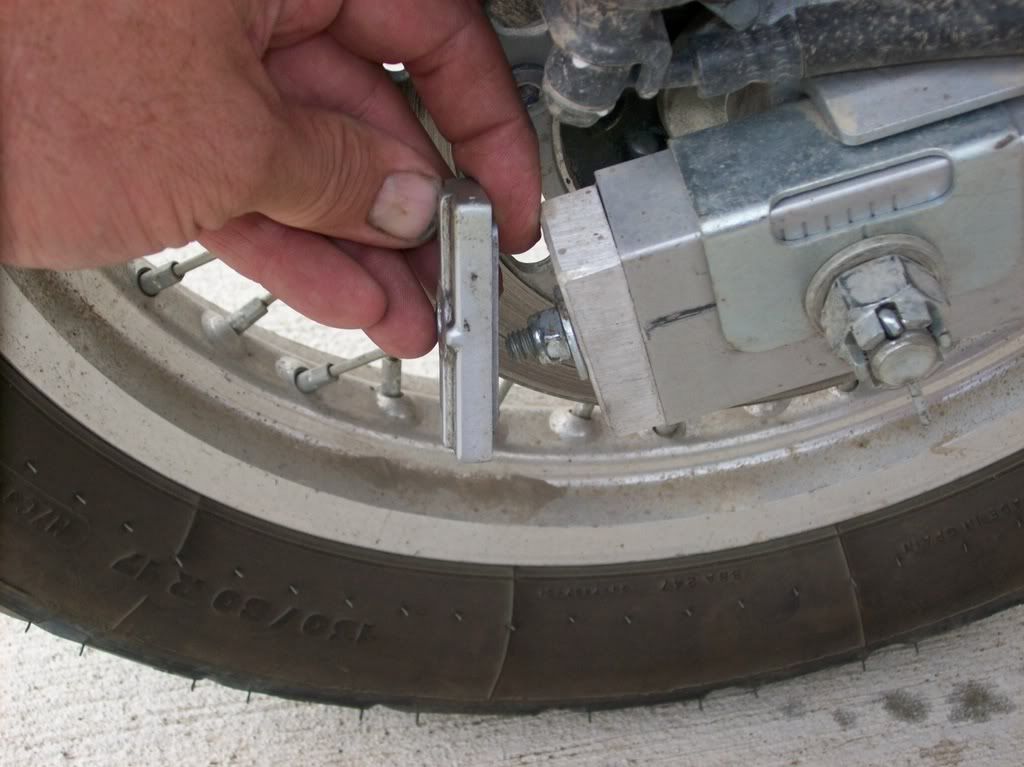 ---
Last edited by Les; 06-21-2008 at

09:05 PM

.
And here are the stainless saddle bag supports I made for my chase harper stuff,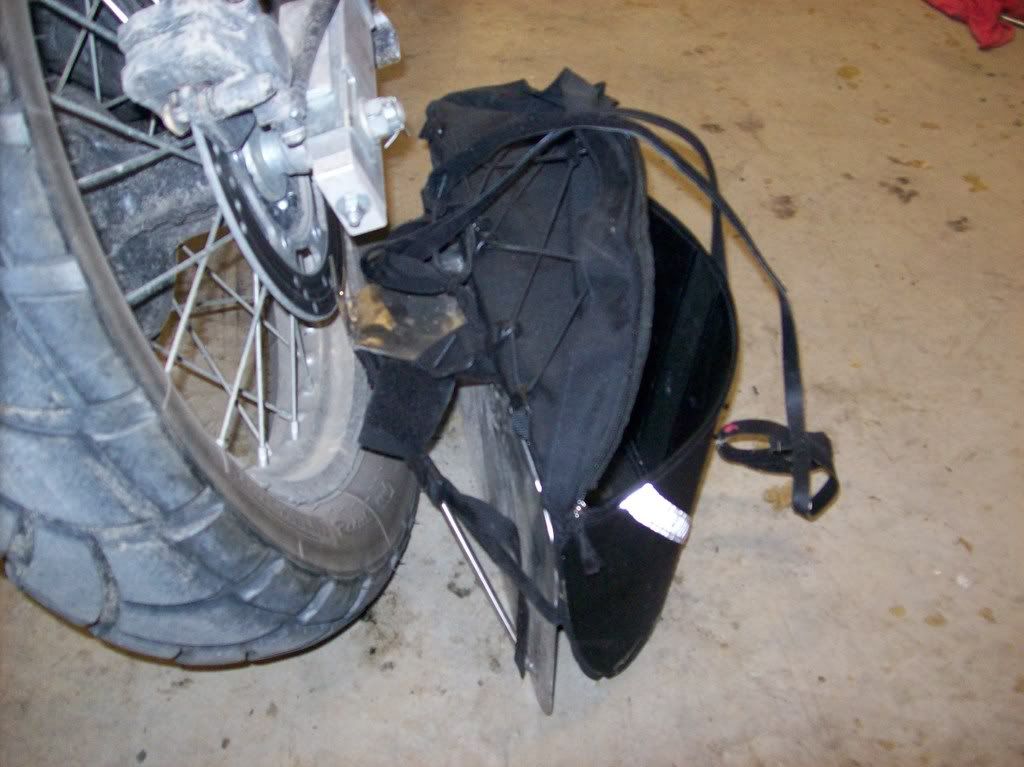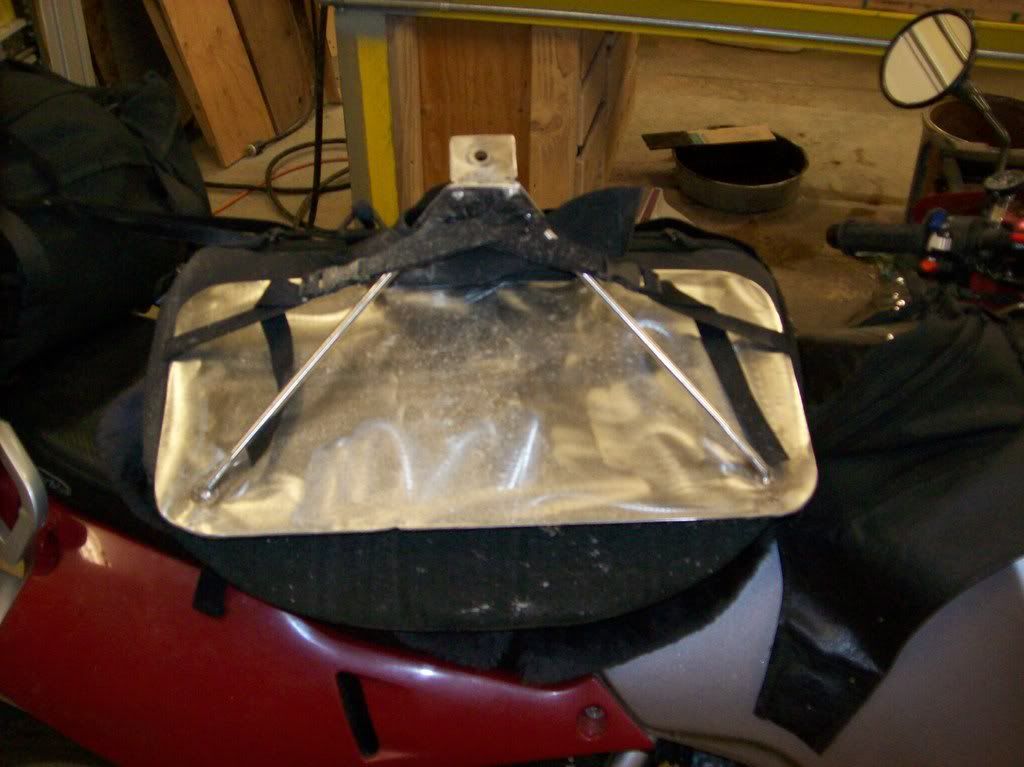 ---
Last edited by Les; 06-21-2008 at

09:06 PM

.
I also made some foot peg lowering brackets, if you look to the left of the photo you can see the second attempt installed of the raising links. The first ones were made to short and I couldn't get the rear suspension compressed enough to connect the links.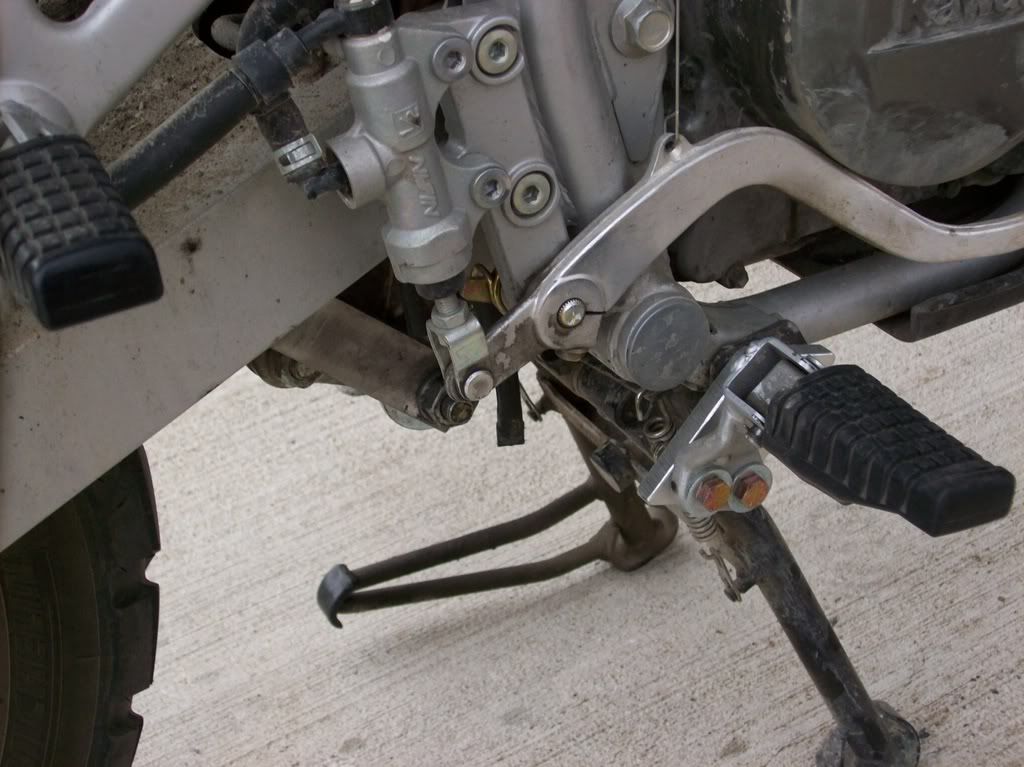 Nice job on all of that. We put the nylock nuts on the chain tensioners a little while back and also used silicone to hold those rear blocks onto the swingarm.