Neutral
Join Date: Sep 2015
Location: Dumas,Texas
Posts: 13
Pivot Pegz Worth Investment?
---
Can anyone honestly tell me if the front Pivot Pegz enables better shifting and braking because of the tilting action, compared to the IMS Super Stock front foot pegs? It seems that the downward tilt with the Pivot Pegz will put the shift foot in an easier and comfortable anatomical position for better downshifting and easier getting the shift foot under the shift lever for up shifting then pivot up for up shift action. The IMS Super Stock has good foot contact traction but has no tilting action......I'd greatly appreciate any feed back about this. Thanks.
5th Gear
Join Date: Aug 2010
Location: Kelowna, B.C.
Posts: 2,810
I've never tried the Pivot Pegz (nor would I) but people seem to like them. I ride quite a bit offroad and having the peg move isn't something that I find desirable!. The IMS pegs are decent pegs but the positioning is all wrong on a KLR.....they are higher and wider than stock which causes problems in the peg to shifter distance as well as the height of the brake pedal.

The best solution I've found is the Knight designs drop pegs which are offset down and to the rear, improving shifting, braking and overall ergonomics. Another solution is to use the IMS pegs and cut and re-weld the stock peg mounts but I couldn't be bothered.



2 cents,
Dave
5th Gear
Join Date: Aug 2010
Location: Kelowna, B.C.
Posts: 2,810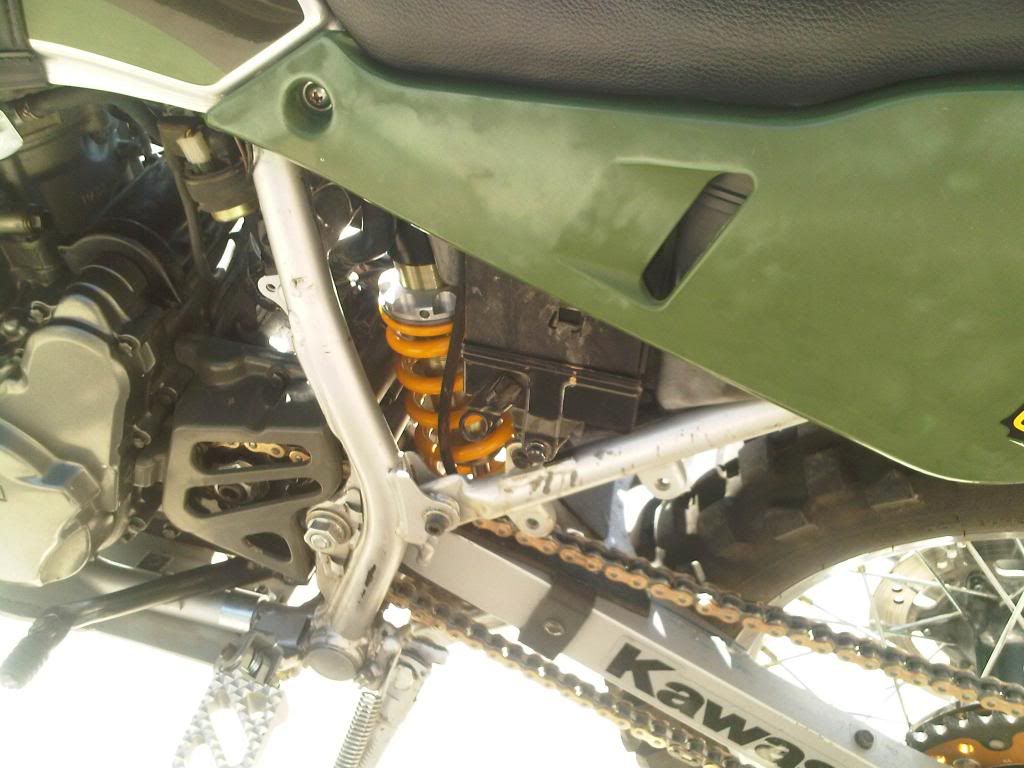 I have them on my KLR, not sure they are worth it but i love them, my old ankles dont move well so any help i can get shifting and braking is worth it. When i stand up it seems like i just float along. The biggest improvement was going from stock rubber to something that bites into my boots to be honest
.
If you can afford them then they are worth it..

I've had them on the KLR for the past four or five years and at first you really notice them, but after a short time you don't notice them.

They are huge! The platform can take some getting used to because they are so big. That's nice when offroading because you don't really have to worry about getting your foot all the way on the peg and centered during a challenging technical section. They can be a problem

I honestly think it's sort of a waste and never even considered putting them on my other bikes. (well, I did put the ones from the KLR on the Strom, but took them off because they changed the riding ergo's too much)
---
Sent from my rotary phone
================================
Track me here -
https://spotwalla.com/tripViewer.php...354a61e5f3997a
Michael G in SF
|
2018 KTM 1090R Adventure | 02 XR400R (Plated)
|
2011 FJ Cruiser Army Green
|
------------------------------------------------------------
"If you have the will and not the way, you wont get very far."
Snakeboy66