Neutral
Join Date: Apr 2017
Posts: 1
Plastic kits?
---
I have a 2006 klr...need new plastic set at some point. Any website suggestions?
5th Gear
Join Date: Aug 2010
Location: Kelowna, B.C.
Posts: 2,810
Other than a replacement tank there are no aftermarket solutions for KLR plastic. Personally, and as I'm not a fan of the typical painted plastics, I've had good luck with a combination of a heat gun, clear film (Factory Effex) and replacement of any really bad parts with new parts from Kawi......also keep in mind that while the part numbers may change from year to year, there are often several years that use the same color.
Other options are hydro-dipping or wrapping but that is a bit more expensive.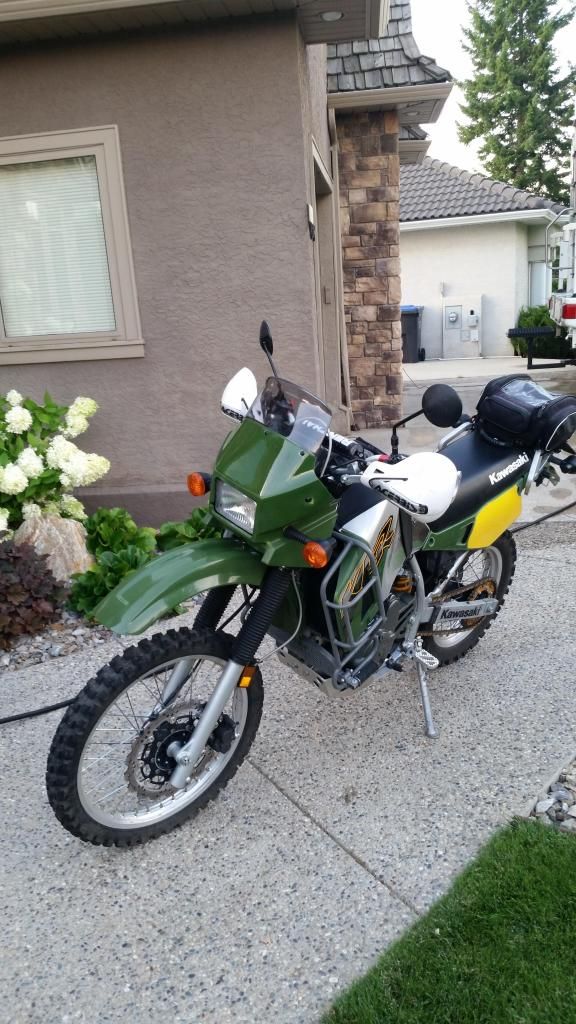 Cheers,
Dave
Similar Threads
Thread
Thread Starter
Forum
Replies
Last Post
Graphics kits

K650

2008+ KLR650 Wrenching & Mod Questions

7

04-21-2015

10:50 AM

705 kits

Dirka13

Gadgets & Gizmos

1

02-03-2013

05:16 PM

bore kits for klr

Dirka13

KLR & Other Motorcycle Related Discussion

2

07-14-2012

10:03 PM

Aftermarket plastic kits for klr 250

Young182

1987 to 2007 Wrenching & Mods

0

07-25-2009

06:54 PM