Added a few electrical accessories to my KLR
---
Finally got around to pulling the beast apart to wire in a few new Power outlets and a voltage gauge.
A few shots with details:
Stripped her down until she was naked. What a primitive looking bike without her cloths on.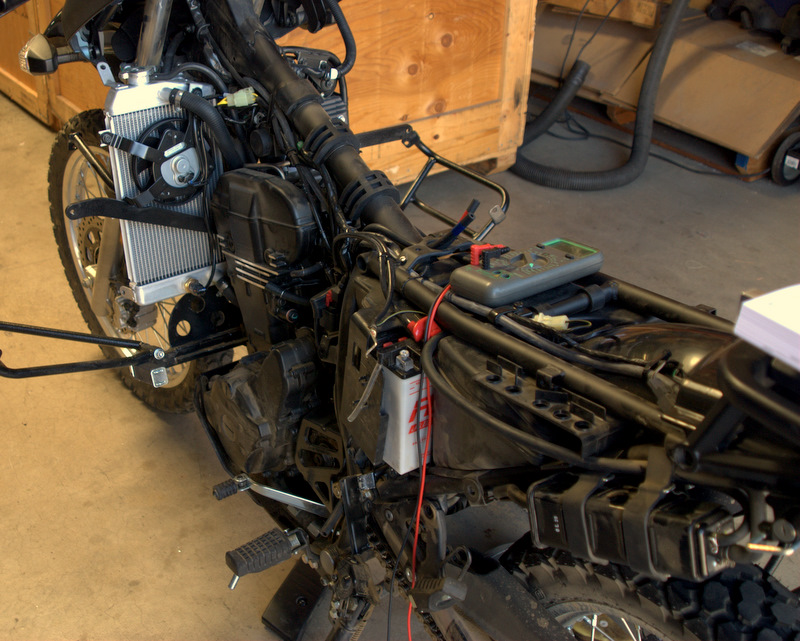 I ran an inline fuse from the batery into a relay. I spliced into a brown wire to power the coil (brown wire = powered only with ignition on). I ran the power out of the relay all the way up to the front fairing and broke it off into three leads, one for each of the two 12 volt outlets and one for the voltage gauge. I found a nice conductive place on the frame to mount the ground wires for the accessories.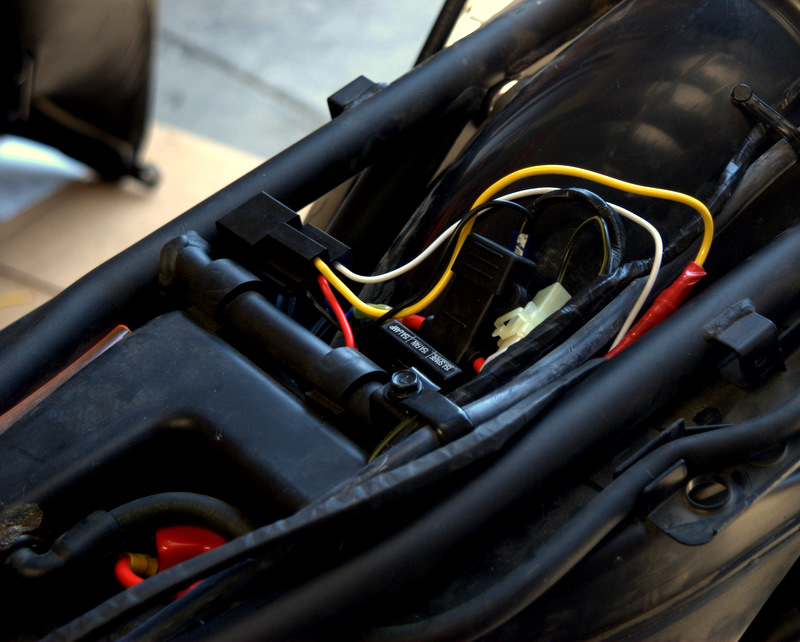 I picked up all the components from Amazon. Finding a decent location to install them wasn't easy. There just aren't too choices. I ended up cutting into the plastics to mount them. I hated altering them, but there wasn't much choice. I think the voltage gauge matches the original gauges pretty well.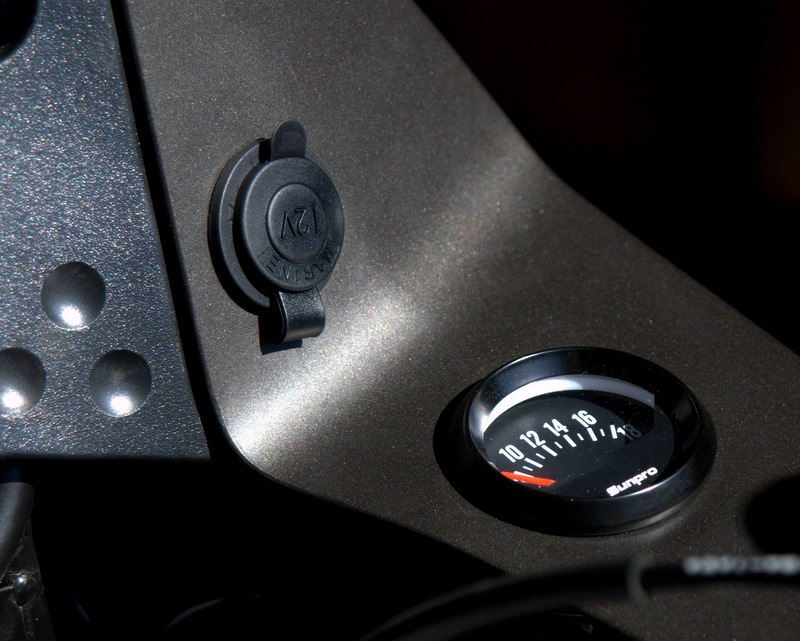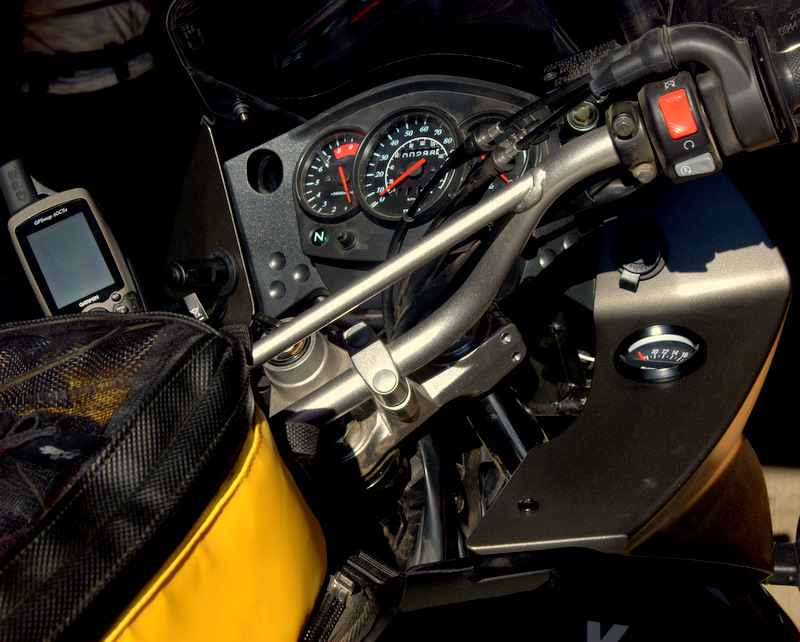 This project took me the best part of the day to complete. Having to remove and reinstall all of the guards, the tank and plastics was a chore and took at least half of the time. The voltage meter works well, it does bounce a little when I get on it, but I believe it's because It's reading the voltage directly from the battery. Plus it was a relatively cheap gauge.
So far pretty happy with the install.
2nd Gear
Join Date: Aug 2010
Location: Apache junction Az
Posts: 148
---
Great job I like the volt meter
Neutral
Join Date: Feb 2011
Posts: 4
That looks pretty nice. Whereabouts did you get the DC plugs?
Thanks
KF
Looks good. Much better than the ginormous cig lighter I have on my handlebars,
---
Erik
2003 Bandit 1200S
2009 KLR 650

74 Honda CB360
Just curious..why the volt meter, is charging usually a problem?
Quote:
Just curious..why the volt meter, is charging usually a problem?
From everything that I've read, under normal circumstances, it's not. Especially on the Gen 2 bikes.
I want to use the bike to do some serious traveling starting next spring. I'll be running a GPS and an Iphone off of the bikes power. I'll also occasionally power a small inverter to charge my small laptop, my Helmet bluetooth device and perhaps even add heated grips. I figure the meter would help me get an idea of the toll that I'm putting on the charging system and allow me to catch any problems early before they become a real issue.
Very well done.

I have my bike in that all naked state right now myself, great time to re-plumb some cig sockets like that..
1st Gear
Join Date: Sep 2011
Location: Sturgis, MS
Posts: 19