2nd Gear
Join Date: May 2008
Posts: 153
Help me choose a decal for my newly painted tank shroud!
---
Painted my right tank shroud after a little spill scratched it up last month. Which one do you like best?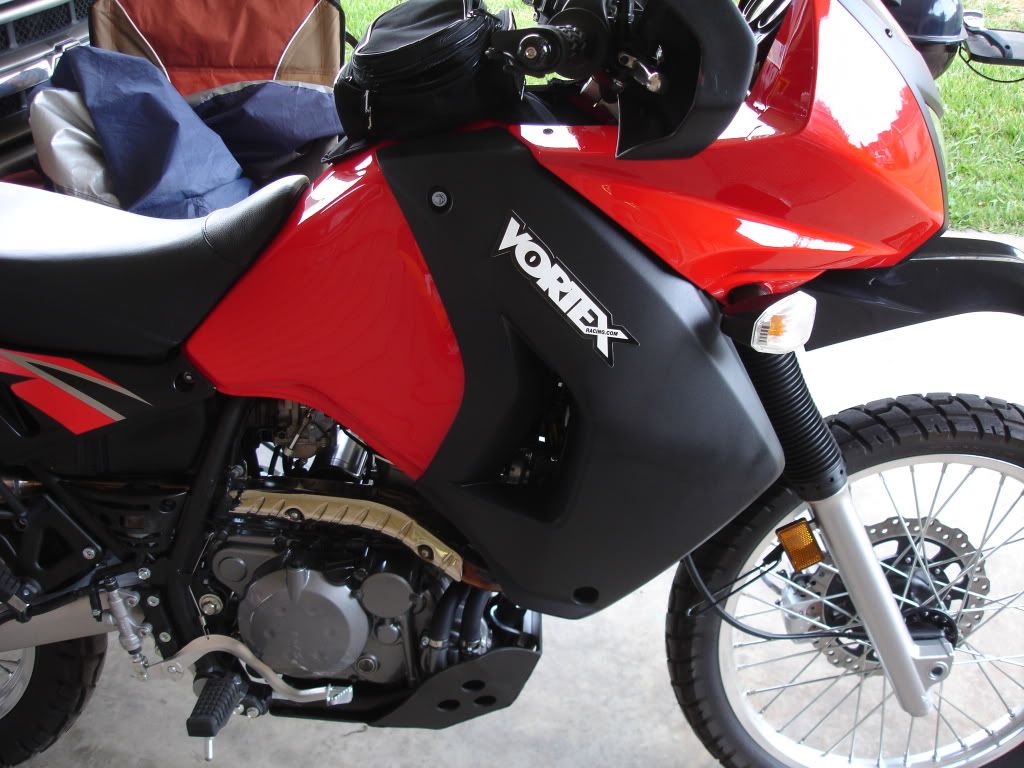 or, with no decals at all...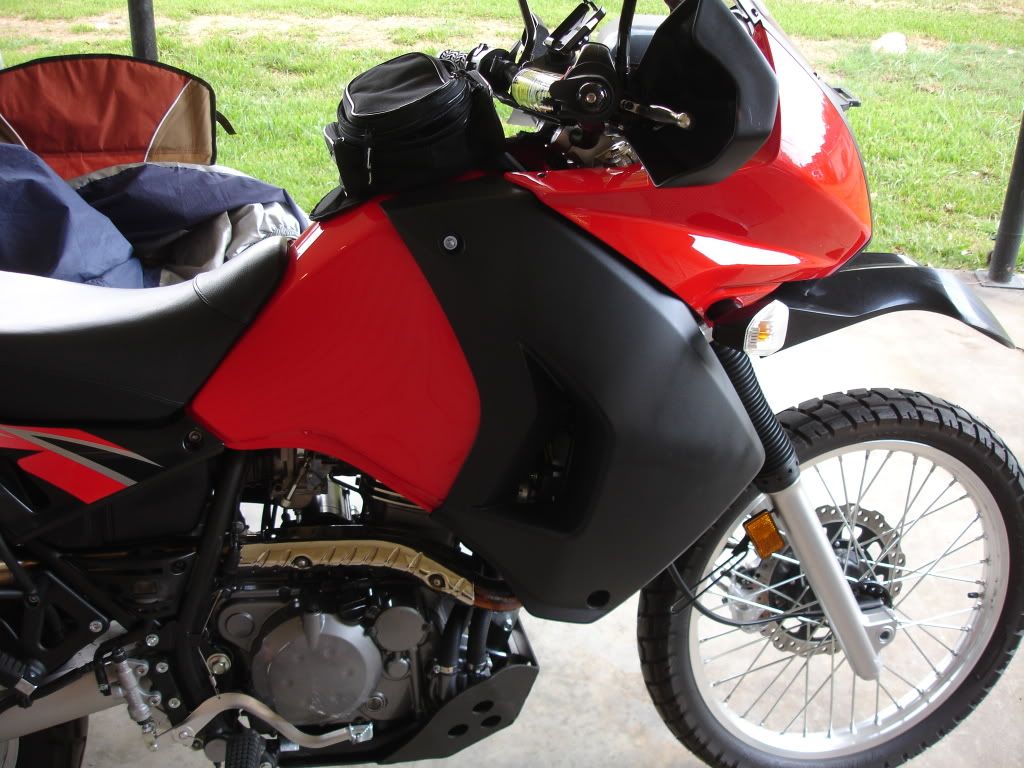 I like the Vortex one


Sent from my iPod touch using Motorcycle
Timothys687
More miles and smiles for all!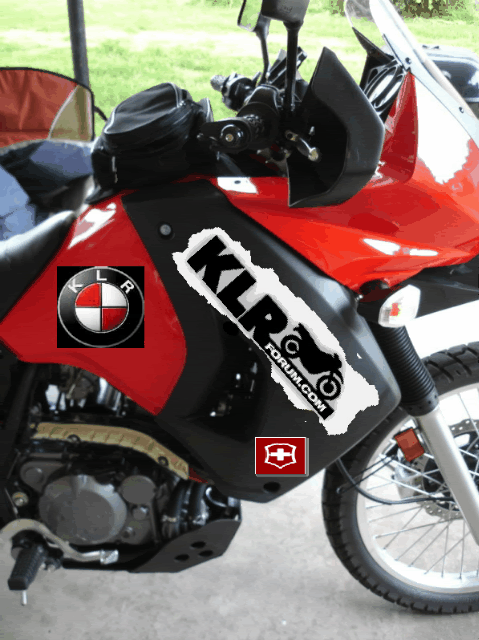 Give it a chance to grow on ya........
---
******
"many a trip continues long after movement in time and space have ceased"- Steinbeck, [I]"Travels with Charlie"
[/I]
[IMG]http://i718.photobucket.com/albums/ww187/vatrader01/KLR%20mechanical/04e28c5e.jpg[/IMG]

[FONT="Century Gothic"][I]Sometimes your only available transportation is a leap of faith[/I] [/FONT]
I like it plain.




---
"In a car you're always in a compartment, and because you're used to it you don't realize that through that car window everything you see is just more TV." R. Pirsig
PPMC #1.
Soon, we ride.
AKA JD Mader or you can call me "Dan" just not early for dinner.
Click my handle for a link to my homepage/blog...which has nothing to do with MCs. Free literature and music! Viva La Revolucion!
-------------------
2008 KLR 650
RIP DM - Soon, we ride.
I'm with Lockjaw, I like the plain look. How did you paint it? What did you use? It looks great.
OverDrive
Join Date: Jan 2011
Location: NW MO
Posts: 5,451
I'm a big fan of stickers, but with yours, I like it plain. Good paint job!
4th Gear
Join Date: Apr 2011
Location: Kansas
Posts: 1,205
Put the roundel in place of the FMF and confuse most everyone.
---
Kawasaki KLR650 - Adventure Lite
Tagged KTM250XCF-W - Rocket
Tagged KLX300 - Trail Tractor
'84 XR250R - Retro Ride
RMZ250 - Dirty
CRF80 - Kids
CRF70 - Kids
Moderator
Join Date: Mar 2007
Location: Fort Sask , Alberta, Canada
Posts: 3,560
Plain. Decals just make a bike look junky unless it's Moto GP
---
My Kaw Barn - 2004 KLR, 2006 Concours (sold), 1997 Bayou 400.
"It's a friggen motorcycle, it's not supposed to be comfortable, quiet or safe. The wind noise is supposed to hurt your ears, the seat should be hard and riding it should make you shit your pants every now and then. "
<--- Please fill in the 'Location' on your personal profile page. User CP/Edit Your Details

This information makes it much easier for other members to answer/comment on your posts.
2nd Gear
Join Date: May 2008
Posts: 153
And the winner is....
---
None of them! Had a sign shop make me up a couple of these (they are slightly smaller than stock) and a couple that are a little larger than stock. Also had some bigger letters that say KLR 650 in red, but they just look dumb. I should specified a font, and since I didn't, she made the lettering kist like the kawasaki letters. Oh well. Live and learn. I'll probably put them up for grabs if I don't find a use for them.
Also....I know it looks crooked in the picture, but it's the lighting...trust me...I made sure it was even!