Neutral
Join Date: Nov 2011
Location: Lake havasu City, Arizona
Posts: 2
installed new HT crash bars, handling is different
---
Just wanted to provide some feedback for those of you considering the install of the Happy trails crash bars and skidplate. My first ride I noticed right away that that the bike responds much more quickly to leaning into turns. this is likely due to the added weight in the lower front end. It will take a bit of getting used to and I will let you know what i think fo the off road affects. I am headed out for a 48 hour trip in 2 days with friends on their big V twins ( KTM adventure and BMW GS) I like the bars and was able to attach bags to the side if needed in the future. These are the types of bags used by our soldiers on there packs, very versatile.
Banned
Join Date: Jan 2010
Location: Mid-Atlantic
Posts: 763
Bags?
Like these?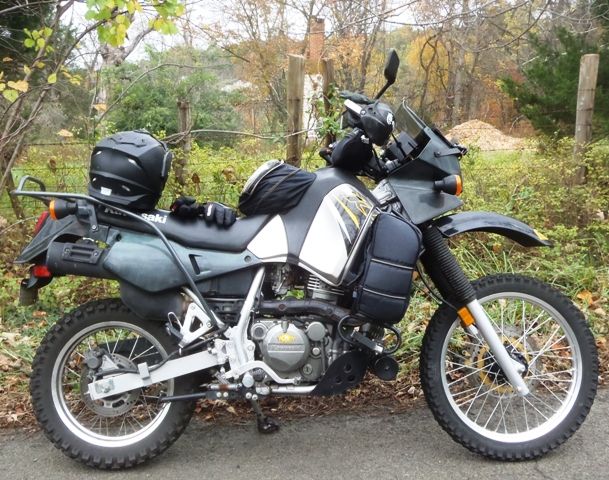 I did not notice any symbiotic handling improvements with the HT nerfs, but no negatives, either.
When you installed them, I hope you inserted the left upper nerf bolt from the RIGHT side of the frame; that way, you can access your radiator cap by simply removing one 10 mm nut and folding the left nerf outward . . .