Up grade pegs price
---
Hey to all looking to upgrade your pegs from the factory one go look at
d2moto.com they just my be the cheapest for new i have found to date.
They look Identical to the ones I got off of EBay for that price shipped. OOpps, I just checked EBay they are now $28 shipped. D2's price is the best price now.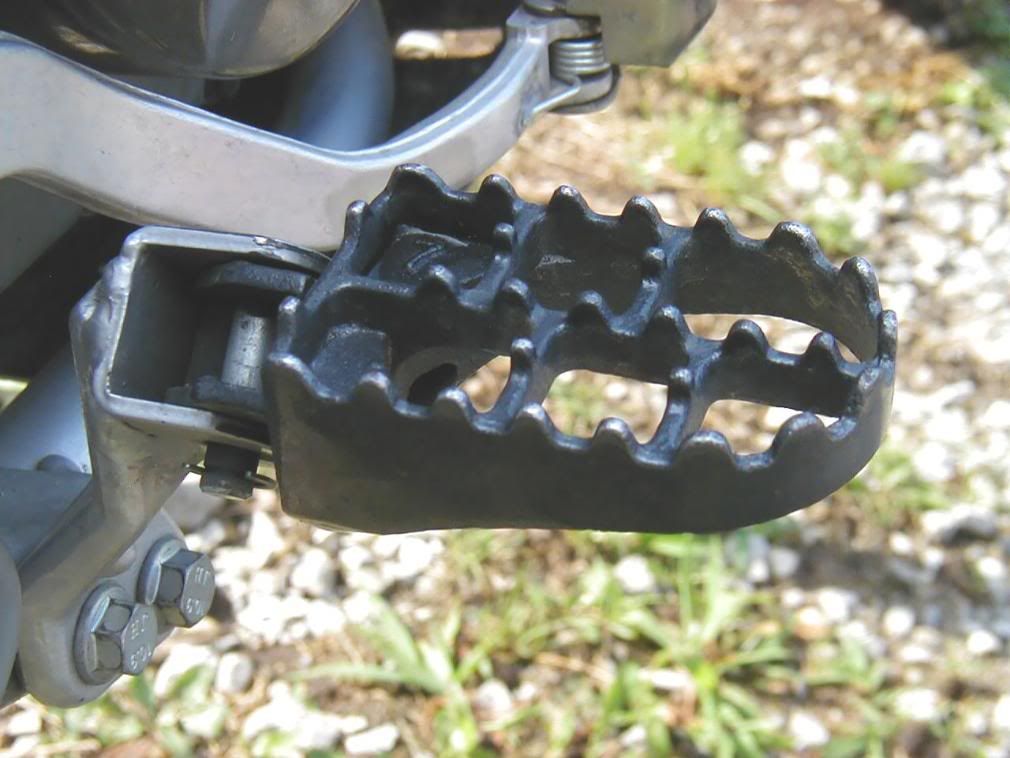 Yea DX I hit ebay pritty hard buy and sell it allways is a suprise to get things cheaper elswere some times it take me a week or two but i will find the best price. by the way i checked my walmart we do not have those seat pads you sugested dose any one else have any thing you know of.
Someone said they had seen them elsewhere, but the price was double. I am still waiting for my WalMart to get some back in stock, but so far nothing. Been almost 3 months now since they went out of stock.
Guest
Join Date: Jun 2008
Posts: 30
dxklr,
the reason they look like yours is because they are like yours. I got the pegz from the ebay link that you gave on a post earlier. I got them for 28$ including shiping. When they arived it had d2moto on it along with a promo code from them. I looked up their pegz and they are exactly the same along with the price. So I guess they are using a few company names to market these pegz. Anywho just incase anyone wants to know. By the way I love the pegz. Dave
Interesting, LOL, I get too excited when I get farkles to check out the info closely, LMAOO... At least they are selling them for a price that is very good and for a great quality product.
Guest
Join Date: Jun 2008
Posts: 30
I am a believer in these pegz. And I am a believer in the price as well.
Digging up old threads, here... do these pegs still stand the test of time? Also, do they have the 1/2" rear offset that the stock pegs do (gotta get my size 13 boots in there).

Thanks!
4th Gear
Join Date: Apr 2011
Location: Kansas
Posts: 1,205
The pegs are great. I didn't realize I was standing on the edge of a 90 degree tube with the stockers. I don't know what you mean by 1/2" offset. I installed R6 springs on mine to keep them from coming up with my boots.
beej if you don't have the extender shifter, get one! I have 13's as well and the shifter is great! It gives the bike a better feel, as it shifts much smoother.
---
Kawasaki KLR650 - Adventure Lite
Tagged KTM250XCF-W - Rocket
Tagged KLX300 - Trail Tractor
'84 XR250R - Retro Ride
RMZ250 - Dirty
CRF80 - Kids
CRF70 - Kids
1st Gear
Join Date: Feb 2012
Location: Cabot, AR
Posts: 43
D2moto pegs
---
Well I just bought two sets of pegs off ebay two days ago for 31 bucks. Thats with the shipping. Had them buy now price at 9.99 plus some shipping. No combined shipping though so I paid twice the shipping. Still the best deal I have gotten off of ebay.