the fin is meant to deflect your foot away from rear sprocket in the event of a crash. woodcraft supplies fancy jack bolts but ya need a 7/16 hole for mounting. jackbolts will not work due to hole size and fin hitting chain.
a work around had to be done for proper fitment. the mounting block would have to hang off edge of swingarm to allow fin not to hit chain. holes were m5, i chose 1/4-28 for max holding of block.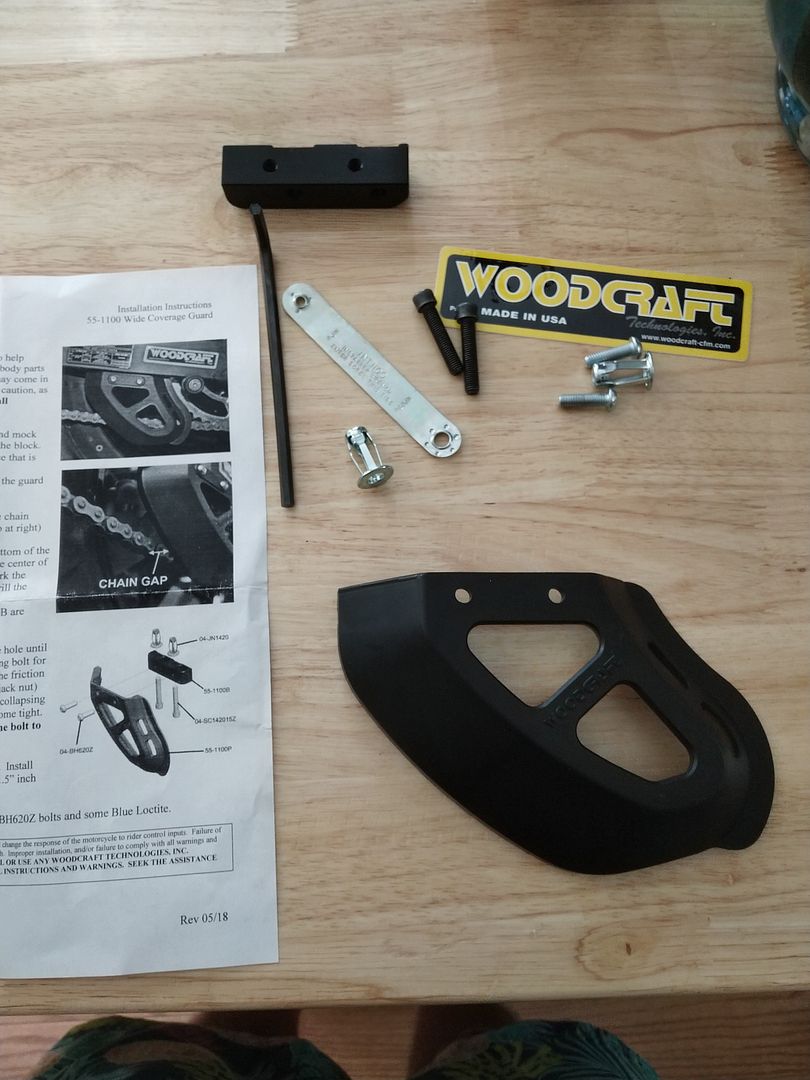 1/4-28 works great. tap holder helps in tight spots
alignment punch a must
as you can see i'm off center to make sure fin has clearance.
you get bout 6 threads for holding.
once first hole is tapped, mount block, and square it up. use your alignment punch and matchmark 2nd hole
drats!i must have had drill a slight angle. screws do not line up with block. (human error)
another work around. hawg out one hole to give yourself some clearance.
tighten up screws, use blue locktite. i used rtv on edge due to top of block being scalloped(water would accumulate)JUST SNUG SCREWS(remember 6 threads)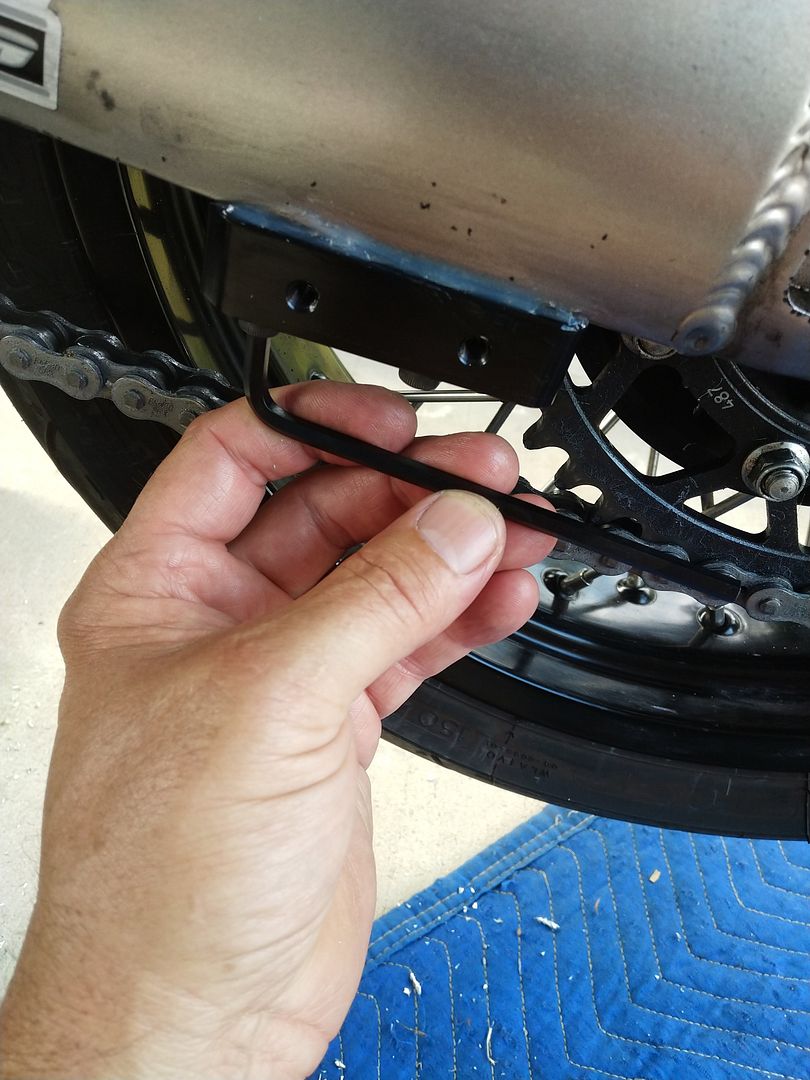 mount fin to block using supplied button head screw(little dab blue loctite)
good clearance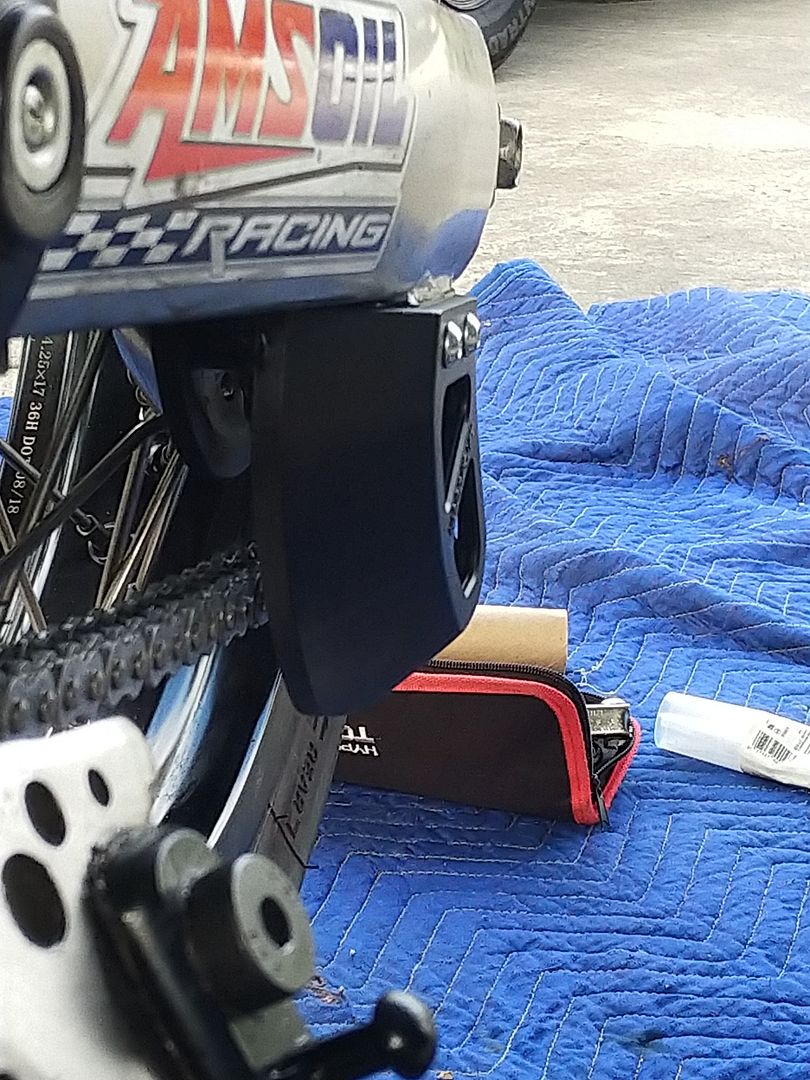 looks great and is functional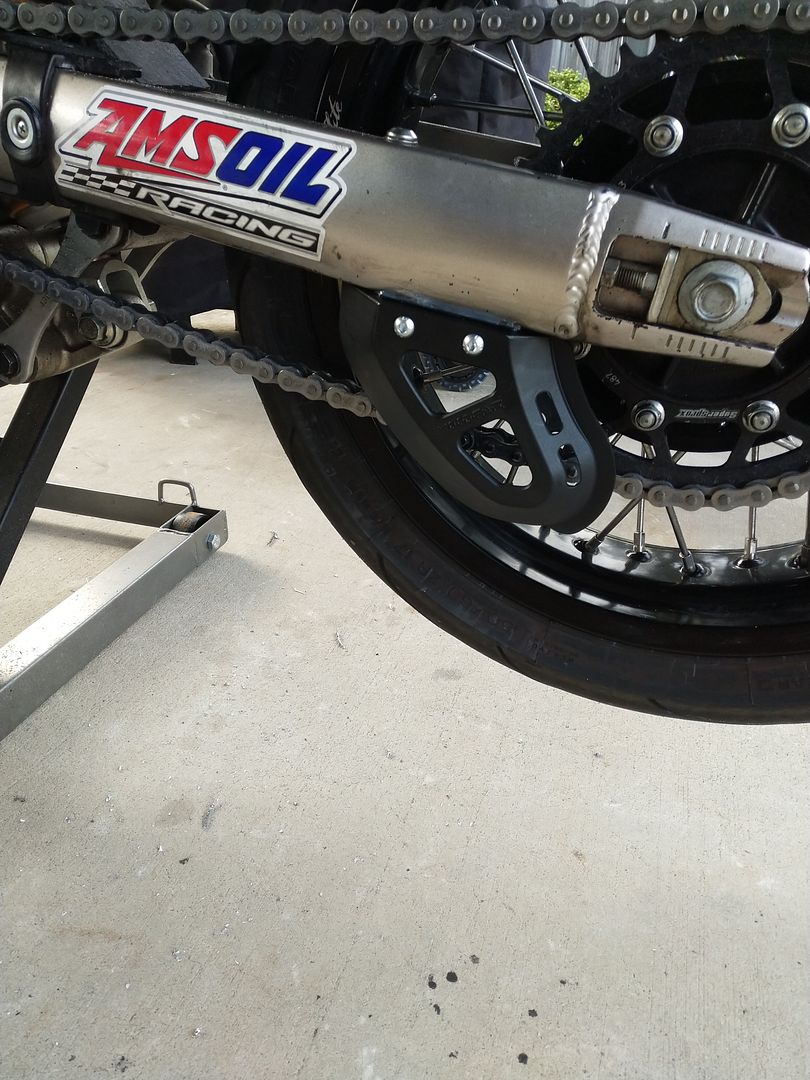 ---
Last edited by maverick9611; 08-31-2019 at

06:49 PM

.