1st Gear
Join Date: Nov 2014
Location: port stephens, nsw
Posts: 42
oversize fuel tank wanted
---
hey people. I have a 2003 euro model KLR650 that I want to put a large fuel tank on. I had a half hearted effort at the one sold just recently here, but payday was a long way away so...
Anyway, can anyone assist as I do like the Safari tanks and my colleagues like theirs, but 7 hundyish is a lot of coin?
5th Gear
Join Date: Oct 2011
Location: Lac La Biche Alberta Canada
Posts: 3,205
I have an IMS 30L on my 2003. Not sure about fitment on the Euro model.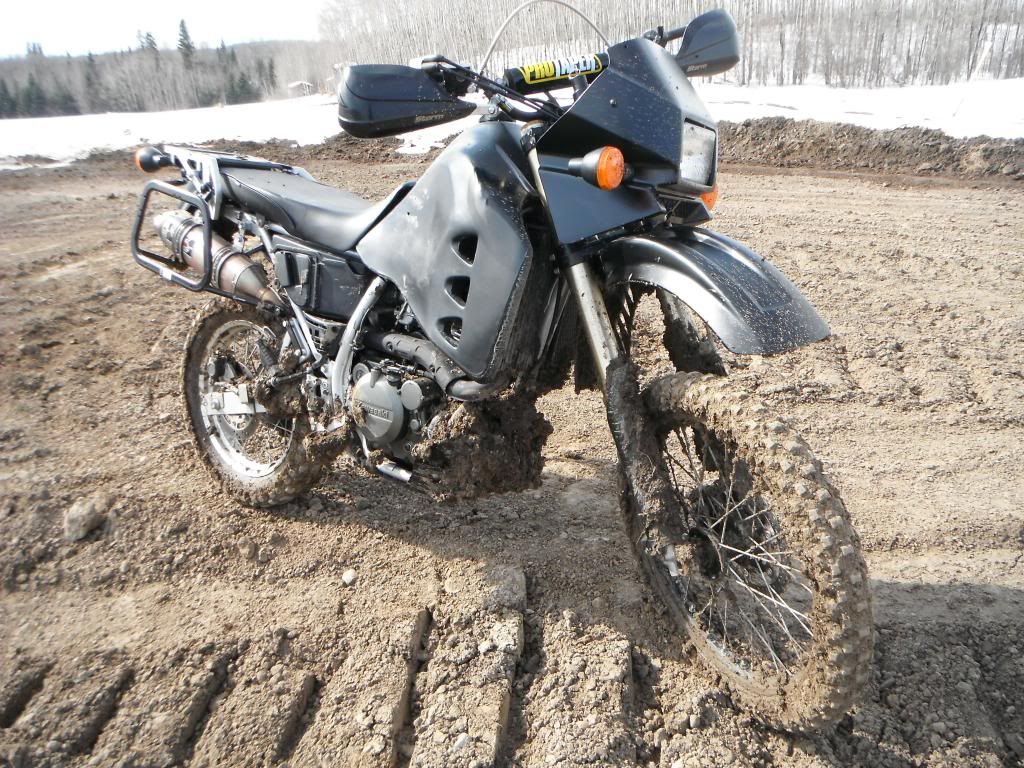 Here is the link to where I bought it. I couldn't get the IMS website to load tonight. They have more sizes available.
IMS-6.6 Gallon Fuel Tank (Kawasaki KLR650, '87-'07) Twisted Throttle Canada
Regards....justjeff
---
It's not a Tractor....It's a LOCOMOTIVE!! Chugga Chugga
Woooo WOOOOO!!!!!
1st Gear
Join Date: Nov 2014
Location: port stephens, nsw
Posts: 42
Cheers, they are the other option but with the exchange rate and freight, no cheaper.
Ends up being 350 bucks plus about 80 in freight here to oz and that's for the 6.6 gal.
I estimate the 10 gal would be over 700 aussie plus freight so no benefit.
Whilst I can find IMS tanks here locally they do not seem to stock any for the KLR.
As an aside usually anything imported here is not cheaper than doing it yourself.
Neutral
Join Date: Dec 2018
Posts: 3
Did you end up finding a tank, I'm in the same boat looking for a long range tank to suit my 2000 model C .