Off Road front fender
---
planalp's thread on the Laminar Lip got me thinking about my own Gen 2 front fender.
I never liked the beak either; appearance as well as the wind issue. So a couple years ago I replaced it with a KTM aftermarket fender. It's kind of like the Acerbis fender.
Even though I like it better than the stock Gen 2 fender, I'm not totally satisfied with the look (it doesn't curve the same as the wheel circumference). And it's a little short.
I recently saw this "off road" fender on Pro Cycle's web-site
http://www.procycle.us/bikepages/klr650.html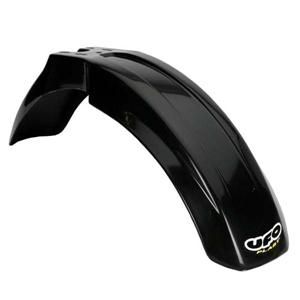 Anybody familiar with it?
Does it have the old wind problem?
How would it look on a Gen 2? It looks almost like a Gen 1 fender.
(I know, it's a KLR. It's not supposed to look pretty.)