Neutral
Join Date: May 2013
Location: Metro Atlanta
Posts: 9
Tourmaster Epic jacket
---
I purchased an Epic jacket in December of '12 prior to ten days ago, I wore if for about 40 hours of riding. I left on a trip to Pa from Georgia and back. I encounterd horrific rain showers most of the time. At any rate, the coat leaked and is comming apart and fraying. I sent an e-mail to the company on Sunday, but as of tonight, I have heard nothing from them. I am really dissatisfied with the product. My other non- Tourmaster rain gear was great. Is this a reputable company?
Has anyone had dealings with their customer service?
Let me know
BPR
I've had good luck with my Tourmaster Transitions 2 jacket, it was waterproof until I washed it a few times. Hasn't frayed or anything, though some of the velcro has lost a little of it's zip. Overall for the price I'm very pleased with it. Can't comment on customer service because I've never had to call them. I'd keep after them though, I'm sure they'll make it right, they're a big company.
5th Gear
Join Date: Jan 2011
Posts: 4,717
Quote:
Is this a reputable company?
Has anyone had dealings with their customer service?
Let me know
BPR
I purchased a Tourmaster motorcycle cover.
After some couple of years' service, the beast started SHEDDING, inside surface PLASTIC, fragmenting into millions of tiny pieces, littering every external surface of the bike, and transferring white flecks to every garment I might wear when I rode . . .
I did NOT ask for a replacement or warranty consideration; I merely wanted to know what could be done either by me, or by the manufacturer, to salvage the product.
Contacting Tourmaster customer service, the nice people informed me the plastic residue was not harmful to my motorcycle's paint (Oh, such a RELIEF!), and that the "biodegradeable" deterioration of my cover was perhaps unfortunate, but inevitable, and that NOTHING could be done my me, or by Tourmaster, to arrest the disagreeable process.
In other words, Tourmaster's response to the unsatisfactory product was, "Tough!"
I have since purchased a replacement Bilt cover from Cycle Gear, but . . . I have not sent my Tourmaster cover to the landfill. My plan: When I obtain the name and correct mailing address of the Tourmaster CEO, I shall send him the cover, discretely wrapped in plastic, so the flaking pastic will not pollute his office floor, furniture, draperies and wall hangings, nor his attire, the package accompanied by my narrative explaining the product's failure and informing of his customer service department's (non-) response.
Tourmaster might, in my view, spend more resources and effort up customer service, instead of on expensive advertisements in slick-paper magazines.
So, back to the question, "Is this a reputable company?" Their reputation, formed from my experience with them, is: Tourmaster appears as principally an emphatically mercenary company with a decidedly non-customer-centered policy mindset; a company refusing to stand behind its products.
Tourmaster appears to me decidedly behind, for example, Gerbing's Heated Clothing, a firm warranteeing its products for a lifetime, no questions asked.
YMMV, and I hope you received responsible consideration from Tourmaster.
Here's the label, proudly displayed on the product:
A view of the inner cover surface, an area of plastic fragmentation, waiting to spring upon anything and everything in range: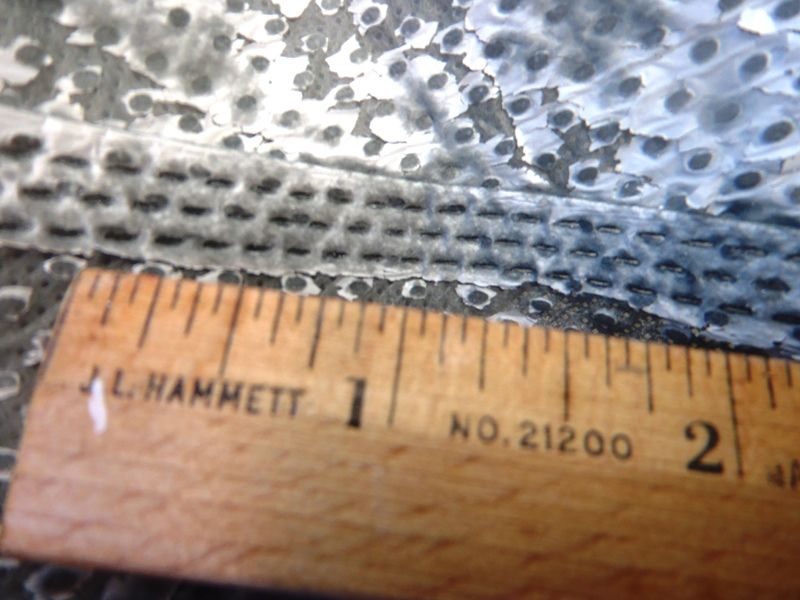 The size of particles, paving my parking lot (and everything else):
The recent eruption of the volcano, Popocatapetl, in Mexico, did not litter the earth with more debris than has my Tourmaster motorcycle cover.
Neutral
Join Date: May 2013
Location: Metro Atlanta
Posts: 9
tourmaster Epic jacket
---
My jacket has never been washed. Actually, It had never been in the rain until my "epic" journey to Pa and back to Atlanta. On the one cuff, the velcro delaminated from the rubber tab. In another spot, the lime green material is comming a part at the seam where it is joined to the black material. There is a rubberized coating on the end of the cuffs and that is wearing off. In addition to the fraying, the thing leaked like a sive. I wore Alpinstar "Scout" boots and me feet were perfectly dry. My Macna pants kept my lower body totally dry, but not so for the Tourmaster Epic jacket.
Not good, I hope you get some resolution on it. I had no idea their customer support was so lousy... I guess maybe I'll stop recommending their products to friends.