Hand Guards
---
Good Day!
Anyone got an opinion on the best, (cost/fit/looks/function) hand guards out there? My red 07 needs a left and I'd like some options other than just stock. Thanks, Rick
---
"Keep The Rubber Side Down"
2007 Red. upgrades: doohickey, frt progressive springs, fork brace, Saddleman gel seat kit( recovered to be water-proof), mirror isolators, handle bar dampners, gel grips, dunlop 607 tires, crash guard w/pegs, carb mods, home-made glove box, signal light mod, 2" lowering links...TBA
Rick, I've had the acerbis rally pro and I wanted more wind protection. So I finally went with what I should have done in the first place. I used the Maier aluminum hand guards $55 and the Maier hand shields $30. Maier also makes the new swivel mounts for the guards $30 which I may get later for a better fit. Google klrFAQ and read the entire page. Lot of good info.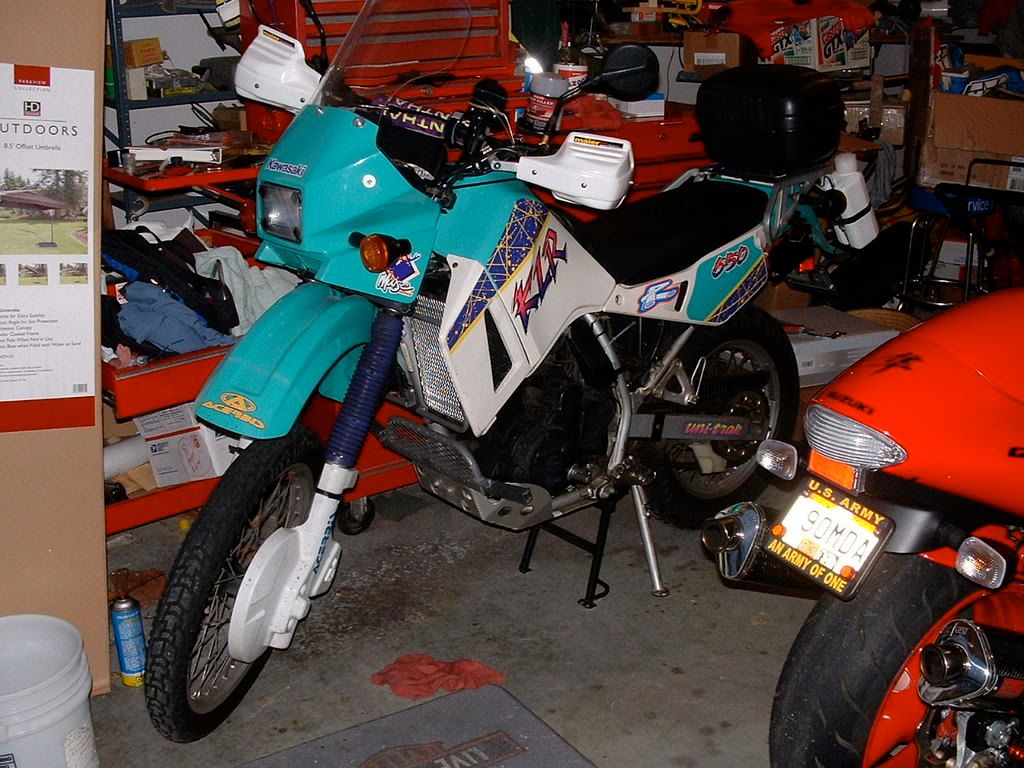 Guest
Join Date: Feb 2008
Posts: 24
+ 1 for the Maier's. Put them on my 08' and they were well worth the $.
I have an 06' and put on a set of Emgo guards. I think they were about $50 but have save my hands many times over.
---
*** KLR650, Tweeting long before your kids thought it was cool.
ADVFilmer videos of trails, reviews and other dual sport related stuff.
http://www.youtube.com/user/advfilmer
Similar Threads
Thread
Thread Starter
Forum
Replies
Last Post
broken hand guard

ssgmiddleton

2008+ KLR650 Wrenching & Mod Questions

4

03-05-2010

01:18 AM