Guest
Join Date: May 2008
Posts: 106
30mm ammo cans? Do you think they are to big?
---
The dimension for the 30 mm ammo can is: 18.5" long x 9.5" wide x 14.5 High


I know a lot of guys go with the 20mm can which has dimensions of:
17"long x 7 inches wide x 15" high


Do you guys think the 30mm would be to big for the klr?

The reason why I'm asking is because I'm concerned with the width and not being able to pack a lot of stuff into something that is only 7 inches wide. The extra 2.5 inches of the 30mm case would allow me to pack in some extra stuff.

Lets hear it.
My pelicans aer about the same dimensions of the 20mm boxes.
17.10" x 7.50" x 16.00"
Those boxes along with my trunk give me pretty much all I need for carrying stuff. In the boxes, I carry, first aid kit in a nylon lunch box type carrier. Electrical WalMart Airpump, Spare front inner tube, another smaller type of container that has some TP, firestarting kit, excedring, compass, and alkaseltzer, and my two tire irons. A bank type zip container that holds some loc tite, RVT, Di-Electric grease and other assorted things. All this is in my left box.
On the right side I carry my Army mechanics bag chocked full of tools including a magnetic tray, spare bolts and nuts, zip ties, Charging system tester, large tire pressure guage, hunting knife, field jack, rain suit in stuff bag. The trunk is left empty for whatever else I might pick up on trips or extra clothes. I also have a KLR tailbag that I can mount in front of my trunk that will carry a huge amount of other things if needed.
Pic of cases and trunk:
Side case opened up:
Hopefully this will give you a rough visual of the size of the 20mm boxes might look like on the bike.
I've been trying to decide how best to do side cases. I've got a pair of NelsonRigg soft bags (and tailbag) that are pretty neat, but I'd just like something different.

I think the 20mm boxes would be just about the right size and would look muy macho. I've been unable to find 20's here (we're a small town in many ways) and shipping cost is prohibitive to buy online. I think the 30 would be too wide for everyday but would be great for a big trip.

The Pelicans are probably the most sensible way to go for everyday.

I did pick up a pair of Plano Magnum Field boxes - 14hx17lx9.5w - at Cabelas for like $20 each. They're nowhere in the same class as the Pelicans, but would be dry and lockable. I haven't mounted them cause they just look too big when placed on the bike (it appears they're the same dimensions as the 30mm can).
Guest
Join Date: May 2008
Posts: 106
Thanks guys for the info. and for the pics.

I think I will go with the 20mm first and see how they look as well as how they function. If I have a problem with my tent or sleeping bag fitting in them I can always switch to the 30mm later. A good plan might be to have the 20s for around town use and put the 30s on for the long range trips.

I might even go with plastic since the ammo boxes are heavy. Everything is a trade off. I like the ammo boxes since they are heavy duty but they are heavy.

ammo boxes--positive--Heavy duty, hard to break into, give the feeling of being strong just like the KLR, can do a great job of protecting the bike if laid down.

ammo boxes--negative--They are heavy

plastic boxes--positive--They are light weight, some look great, some can be had at low cost.

plastic boxes --negative--easier to get into than the ammo boxes, some can be cheap.


Thanks for the help guys and for the clear pics. I'll take my time and look at what I can find around here.
Just to emphasize - the Plano boxes are not nearly as substantial as the Pelicans - I doubt they would survive a hard laydown. They would be OK for grocery getters, but I would have second thoughts about traveling with them.
Guest
Join Date: May 2008
Posts: 106
DXKLR

You have sold me!

I'll pick up a pair next week. I'd also like to thank you an advance. I searched the topic and found how you mounted them. Nice job and I might do somthing very similar. Thanks.
I have had a few ask for more specific pics of my mount. I'll post them here and over on my original thread: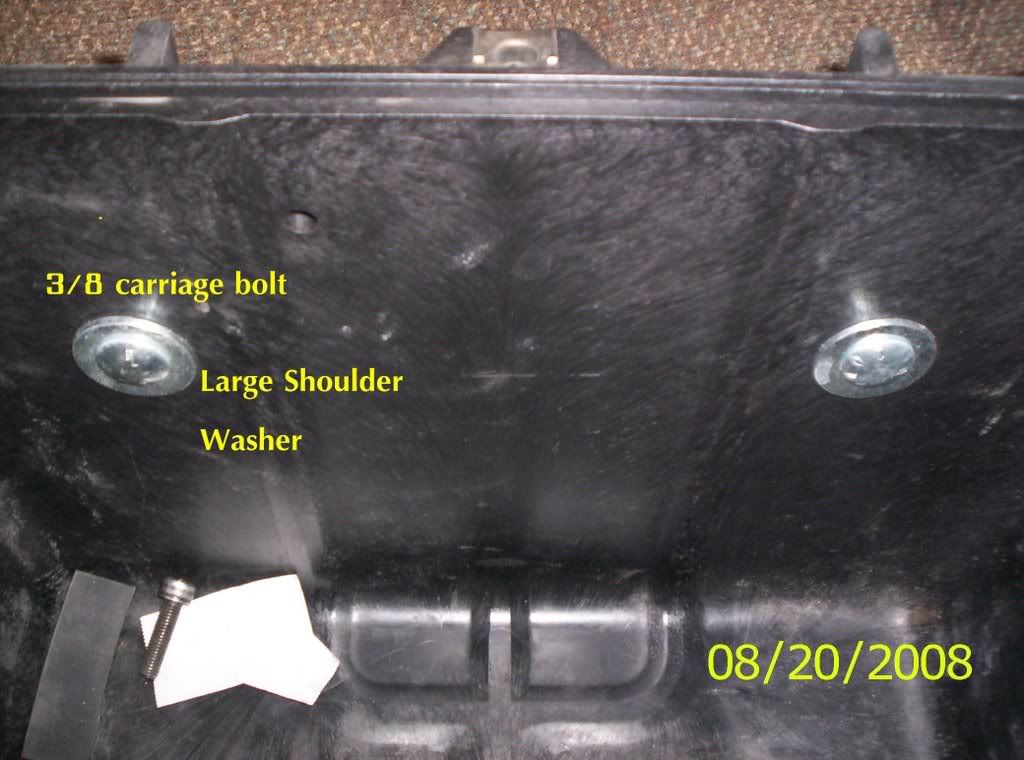 Similar Threads
Thread
Thread Starter
Forum
Replies
Last Post
Ammo Box

karl

Bike and Rider Gear

2

09-08-2007

09:24 PM

Ammo boxes?

kamov52

1987 to 2007 Wrenching & Mods

3

09-05-2007

08:20 PM