1st Gear
Join Date: May 2019
Location: Pearland Texas
Posts: 22
Topcase cooler
---
So my machine came with the Kawasaki tail bag. It's okay but small and it's certainly not waterproof. Got a Pelican case knock off but it's too heavy. $100 bucks for a 10L dry bag at my local motorcycle gear supply shop....NOPE! Went to Walmart, got a 55 can soft side cooler, some wet/dry Velcro to keep it from sliding around, a couple of bungees a strap and slapped a reflective sticker on the back...DONE!
It's better than a milk crate, lighter than a Pelican case, cheaper than a dry bag and much bigger than the Kawasaki tail bag. Padded too and it keeps the hots hot and the colds cold. Lots of space for my camera bag and some clothing. $68 bucks.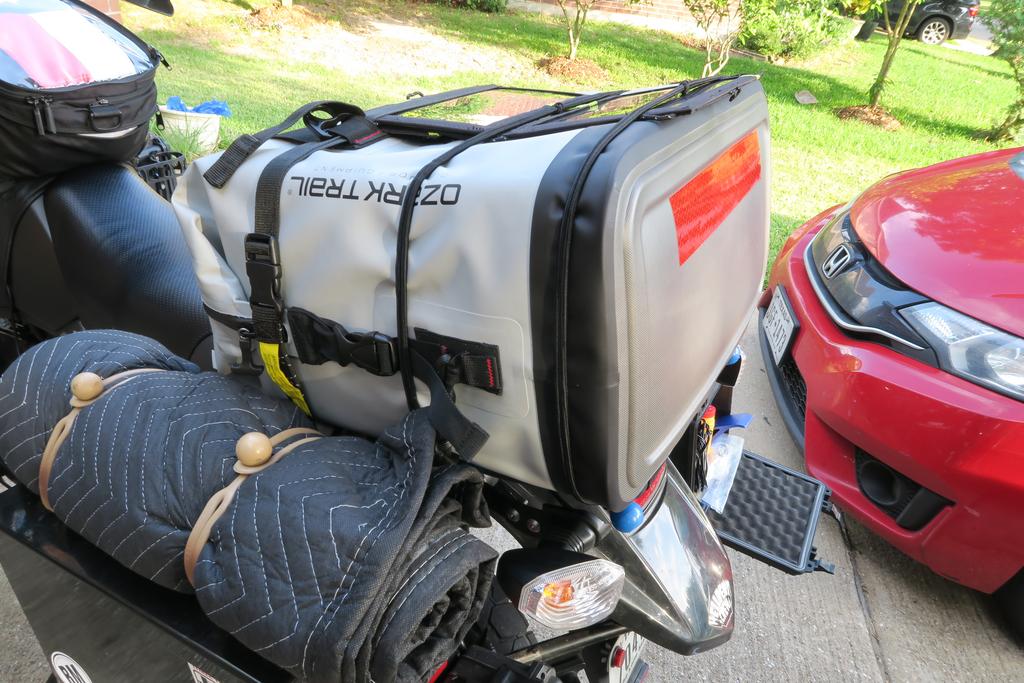 OverDrive
Join Date: Nov 2009
Location: Lander, Wyoming
Posts: 6,478
Found your pic! Now thats pretty good thinking.

Welcome to the forum.
---
pdwestman
Modify at "YOUR OWN RISK"!

Still riding my 1987 KL650-A1. 85,000+ miles & counting