2nd Gear
Join Date: Sep 2009
Posts: 257
Attaching rear bags
---
Picked up a set of Field Sheer rear bags and wondering what to do with the straps? I'm talking about the 1" wide ones that are on the front and rear of the bags and have those plastic quick connect/disconnect clips you squeeze to release.
I know they must attach to the bike somehow to keep the bag from bouncing around but was wondering what you guys have done, pics would be nice. And don't tell me to attach them to the spokes
5th Gear
Join Date: Sep 2006
Posts: 4,700
Well, I don't use regular soft saddlebags, but my Wolfman attaches to the loops just above the passenger footpegs.
I don't really have a good photo of the attachment, but this sorta shows it..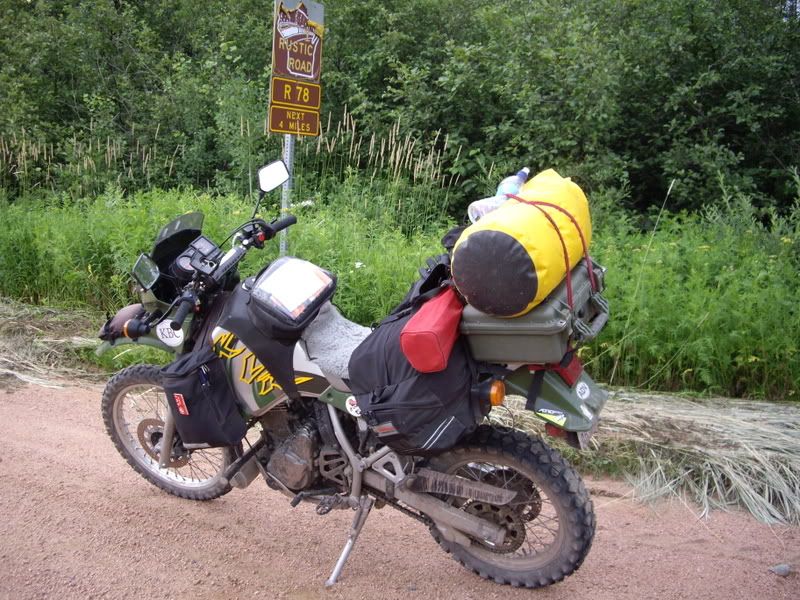 That loop's strong and keeps everything off the rear wheel, and directly over the rear seat.
2nd Gear
Join Date: Sep 2009
Posts: 257
5th Gear
Join Date: Sep 2006
Posts: 4,700
No problem, and let me know if it works for you as needed!! I think a lot of guys that run the rear bags tend to have the rear rack that guards the rear wheel..

Like I said, I haven't run soft bags.. The Wolfman Alpha bag was designed for the KLR and it mounts in less than a minute, and doesn't move.. Problem is, you can't carry a passenger with it.

I'm in process of mounting a set of Afrika Single bags and mounts I bought used from guy here. Good luck!!!