1st Gear
Join Date: Jun 2011
Location: Redondo Beach,CA
Posts: 87
Forum Admin advice - Headlight guard 08+
---
Hello,
Due to a lack of any commercial ones available I designed a metal headlight guard for the 08+ models.
To get a manufacturer interested I had to have a minimum qty & so I now have a few available for others.
I didn't want to just post in the classifieds as I didn't want to breach any rules (been there & done that on another site) so I'm looking for some advice as to how to proceed.
Of course a small forum donation should be built into the price of any that sell here, that's a given.
I didn't do this as a commercial enterprise, really as just something that needed doing, I wanted one personally & this was the only way to make it happen.
Here's a picture of the prototype on my bike. The additional ones I have are available now.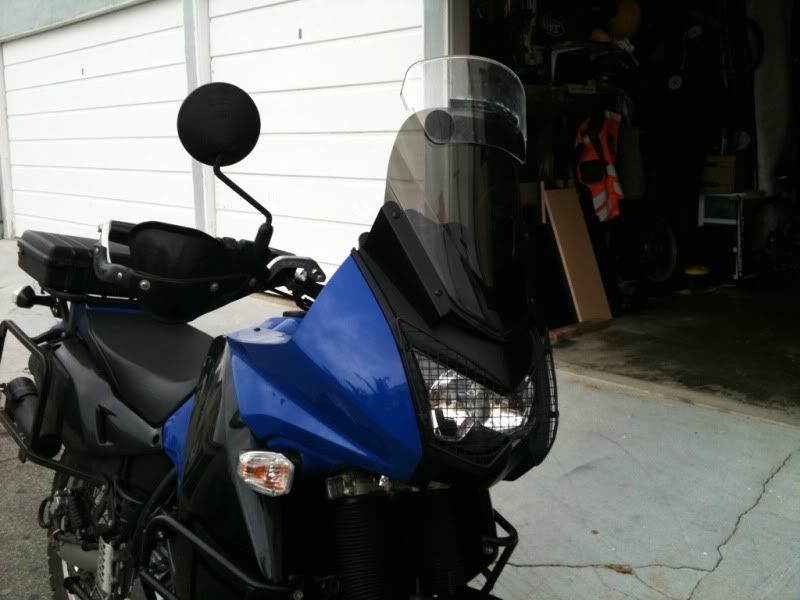 Dan
Moderator
Join Date: Mar 2007
Location: Fort Sask , Alberta, Canada
Posts: 3,497
I don't think anyone going to stop you from listing these for sale in the for sale section. May be different if you make a business of it.

Look good by the way. Could maybe use a couple more pictures.
---
My Kaw Barn - 2004 KLR, 2006 Concours (sold), 1997 Bayou 400.
"It's a friggen motorcycle, it's not supposed to be comfortable, quiet or safe. The wind noise is supposed to hurt your ears, the seat should be hard and riding it should make you shit your pants every now and then. "
<--- Please fill in the 'Location' on your personal profile page. User CP/Edit Your Details

This information makes it much easier for other members to answer/comment on your posts.
1st Gear
Join Date: Jun 2011
Location: Redondo Beach,CA
Posts: 87
Thanks! Just didn't want to tread on anyone's toes and also couldn't find a Support/donate button for this site...
I have a bunch of pics but didn't want to swamp this thread.
This whole thing didn't go exactly as planned as you'll see when I post in classifieds so I doubt I'll be making a business of it...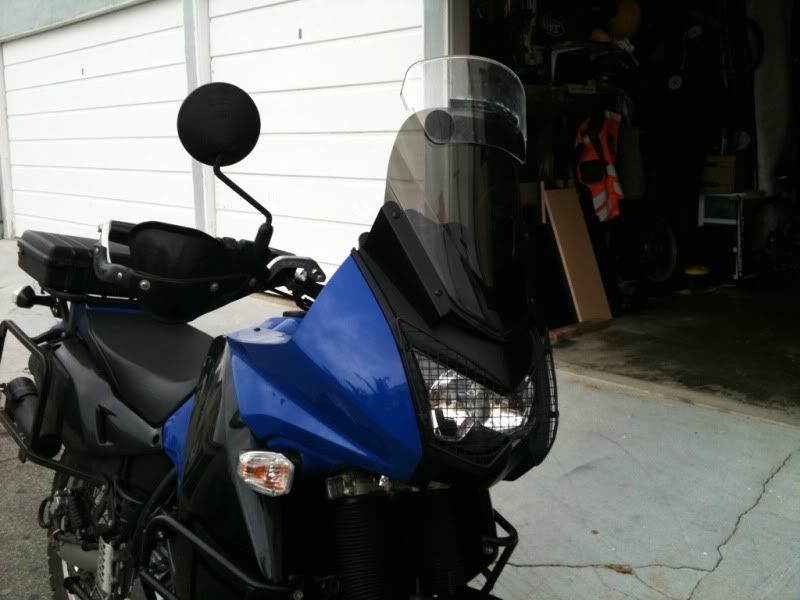 Hey SM, the guards look great! I saw them on the other site before and rechecked the thread... If Glenn suggested the $6 donation to himself that's pretty much blackmail in my eyes. I'm not a moderator here so I don't really know the protocols but I don't think you would have the same problem here. Hopefully one of the admins lets you know for certain. You must have had a whack of these things made, you had quite a few orders on the other site
. I salute you for designing a product and getting it produced, most people don't get past the thinking about it stage
---
5th Gear
Join Date: Sep 2006
Posts: 4,700
1st Gear
Join Date: Jun 2011
Location: Redondo Beach,CA
Posts: 87
I got a response by PM. Thanks again. Classified ad is now up.
Dan
5th Gear
Join Date: Sep 2006
Posts: 4,700
Excellent!!
And good luck with the new product!! I have a similar guard on my 02'.. I don't know if it works, but since there's no rock chips in my headlight, it must be doing the job..
1st Gear
Join Date: Oct 2011
Location: Portland, Oregon
Posts: 48
I like the headlight guard, good job. Quick side question where did you get the handguards, I plan on some light offroading and these would be perfect.
1st Gear
Join Date: Jun 2011
Location: Redondo Beach,CA
Posts: 87
Stew - I had to get a decent quantity made up just to get a manufacturer to talk to me. I guess most people don't have the inclination or spirit to lay down the price of a used KLR on a box of metal! This was the only way I was going to get one for myself though... I don't have any of my fabrication equipment over here (or the space to build a "shop") to make something up. I miss my welding gear etc a lot!
Gatecrasher, Thanks!
The handguards are Cycra's. They work well but I had to modify the mounts (Taper them) to get them to fit on my Protaper bar. They worked ok on the stock ones.
I needed to use Acerbis extenders on them to get enough distance from the bar in the middle.
I got them from Happy Trail in the sale but even so they are expensive. Very good quality though.
By the way, I have another set of handguards that I'd sell on if you are interested. They do not have the "pro-bend" which makes for easier hand release but they are pretty good. I had them on a Suzuki that I turned into a "temporary dualsport" & took down to Baja. (Took it down their light & used the KLR as a mule..)
Here's the line-up of bikes for the trip...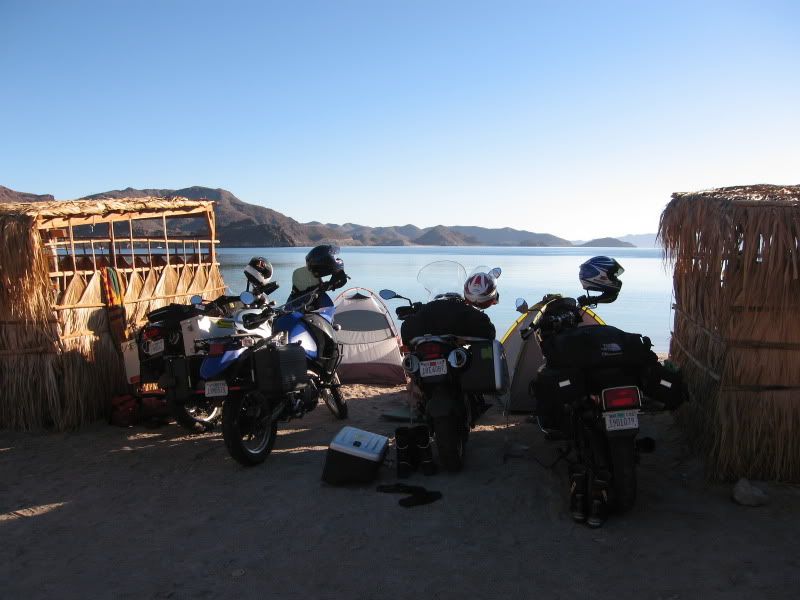 Handguards: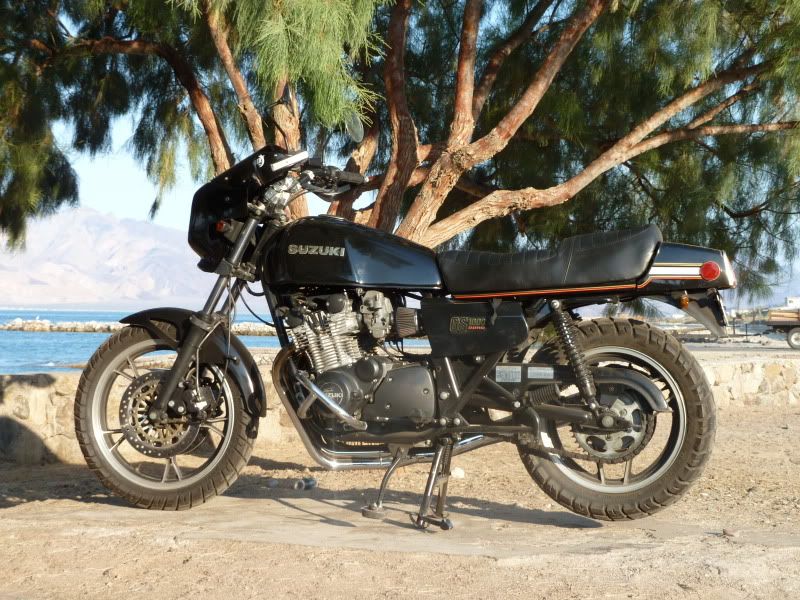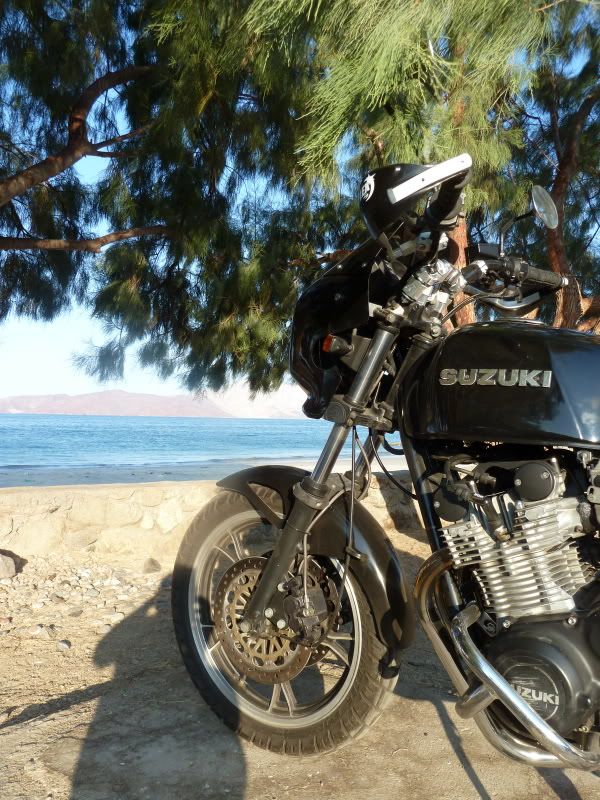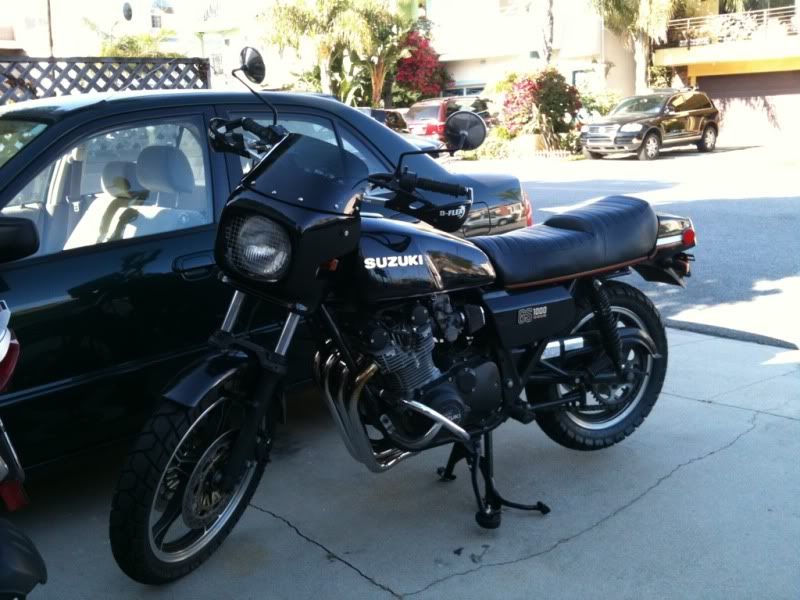 ---
Last edited by salty_monk; 12-30-2011 at

03:57 PM

.