Mirror Swap
---
Well I've quickly grew tired of the stock KLR mickey mouse ear mirrors. I've seen on here a few have swapped to the new Versys mirrors. Well the cheapest I found a set of them for was 50 bucks each. So I found some generic mirrors on ebay for $25 a set. My only concern is that they may be kind of low quality and vibrate worse than factory ones even. However, I went ahead and bought them since they were only $25.
http://cgi.ebay.com/ebaymotors/ws/eB...K%3AMEWAX%3AIT
A Hillbilly method of cutting down on mirror vibration is to put stick on wheel weights on the mirror housing. Once you hit on the right weight, you can super glue the weights to the mirror. YMMV.
---
******
"many a trip continues long after movement in time and space have ceased"- Steinbeck, [I]"Travels with Charlie"
[/I]
[IMG]http://i718.photobucket.com/albums/ww187/vatrader01/KLR%20mechanical/04e28c5e.jpg[/IMG]

[FONT="Century Gothic"][I]Sometimes your only available transportation is a leap of faith[/I] [/FONT]
1st Gear
Join Date: May 2011
Location: San Diego County
Posts: 84
I am curious to see your results. Let us know if they're worth the $
---
07 Black/Silver

Carpe Diem
Mirrors Installed
---
Got the mirrors in yesterday about noon. And installed them soon after. They're great! I love the way they look the size of them everything! I only have two small complaints, they're a little shorter than the factory mirrors and it may just be that I'm not used to it yet but its not as easy just to glance at the mirror for a quick look behind you. I have to look down a little due to their height but thats really not a big deal. One other thing so far they seem really easy to knock out of adjustment, the mirror head its self I mean. Like if I hang my helmet on the mirror when I take it off I have to readjust the mirror but its not really a big deal either. They did a lot for the looks of the bike and I don't regret the purchase for $25 I haven't been hurt! They do vibrate a little but what can yo put on this monster single cylinder that won't! The vibration is no worse than factory and they hold their adjustment very well at highway speeds!
Before: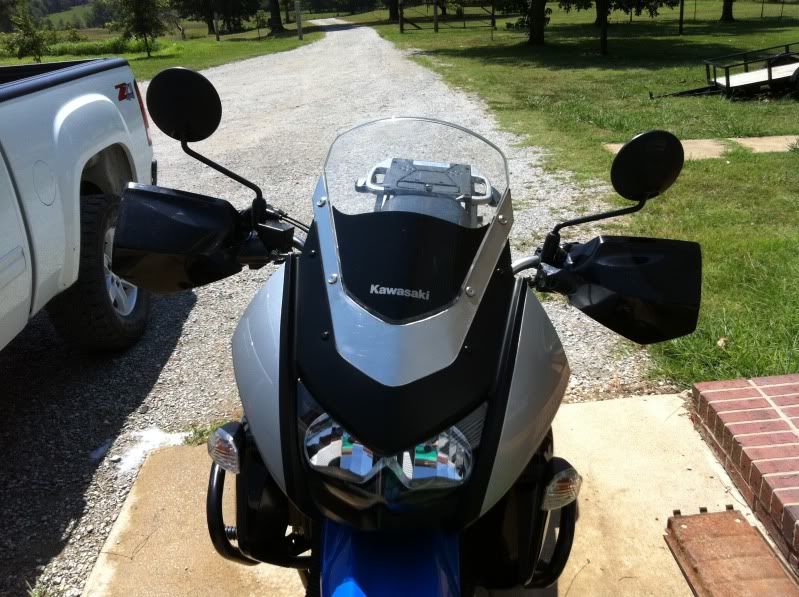 After: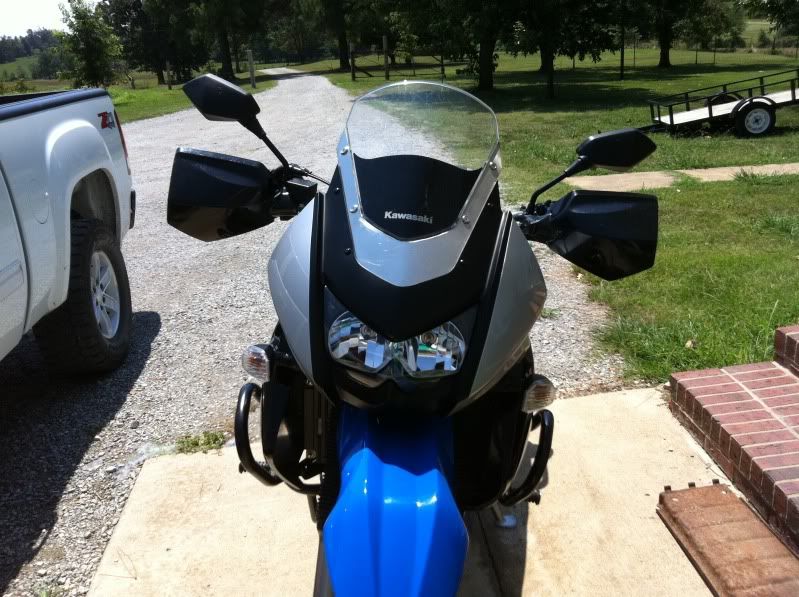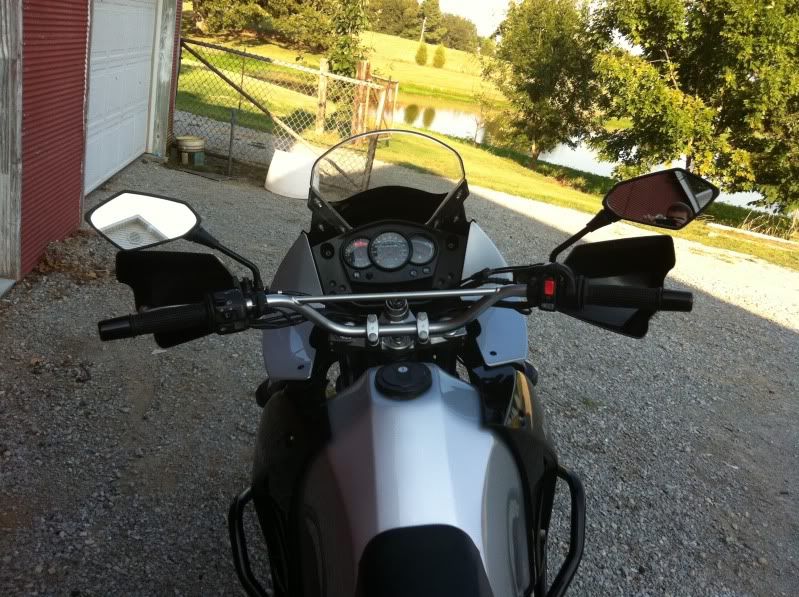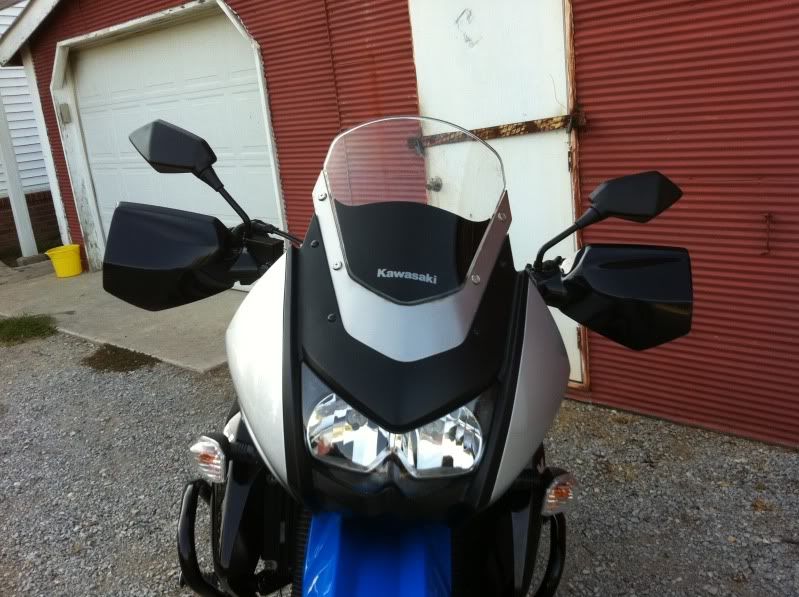 ---
Weston, 20
2008 KLR 650
a rider looking for adventure
---
Last edited by WC417; 08-18-2011 at

11:25 AM

.
Guess no one likes my mirrors....
---
Weston, 20
2008 KLR 650
a rider looking for adventure
Pretty in Pink, dunno why
Join Date: Feb 2009
Location: Redondo Beach
Posts: 7,534
I would just like to find some mirrors that have wider stalks. Half of what I see in my mirrors is my arms. My preference in mirror shape would be simple round mirrors or rectangular.

I think they look pretty good.

T
---
Tom
[email protected]
"Neither of the two people in the room paid any attention to the way I came in, although only one of them was dead."
-Philip Marlowe
"'Why'
and
'How'
are words so important they cannot be too often used."
-Napoleon Bonaparte
Sting like a butterfly.
Where did you find that deal? I like them.
Quote:
Where did you find that deal? I like them.
read the very first post
---
Weston, 20
2008 KLR 650
a rider looking for adventure
I was not aware that I needed to read and comprehend on this site. I guess I will move along. UGH!!! I hate when I do that.....pay attention that is. Thank you.