Neutral
Join Date: Feb 2012
Posts: 1
KLR revamp
---
Greetings all, long time lurker and rider both here and ADV. I need some outside input on redesigning the pre-08 KLR bodywork. I love the rally style bikes. My personal favorite look is the KTM 640 Adventure , low fender, round lights, sleek rear fender and a 990 style side panel, etc. I think that would look nice. I will be venturing back into the world of composites, starting with glass and end up with hybrid kevlar....and cuts, scrapes, splinters, blisters, hangovers, etc.

Post up what you have seen or wanted to see on the KLR, or your favorite rally bike. I am redesigning all bodywork except the tank for obvious reasons. Side panels, rear fender, rally style fairing, low fender, etc. I have looked around and I can't find anything other than one offs and the SIX HUNDRED DOLLAR Brittania fairing. Nice piece, but I think I can do better.
1st Gear
Join Date: Feb 2012
Posts: 38
Is this what you mean?
---
Like this??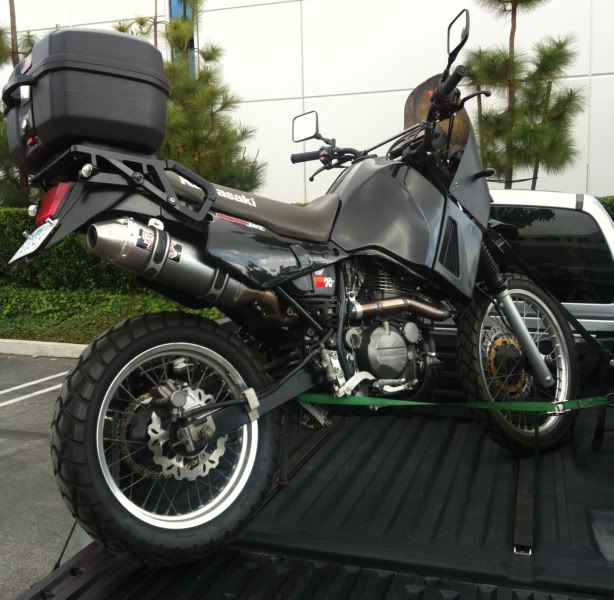 Good luck with your project.
Dave911
Neutral
Join Date: Nov 2015
Posts: 1
Where did you get the rally fairing?