Guest
Join Date: Jan 2009
Posts: 52
soft bags
---
does anybody have any brands of good soft bags that work on the klr, or is there issues with exhaust, i love the look of aluminum panniers but they're so expensive...
5th Gear
Join Date: Sep 2006
Posts: 4,700
Wolfman Alpha bag was actually designed with the KLR in mind.. Holds a ton of stuff, too..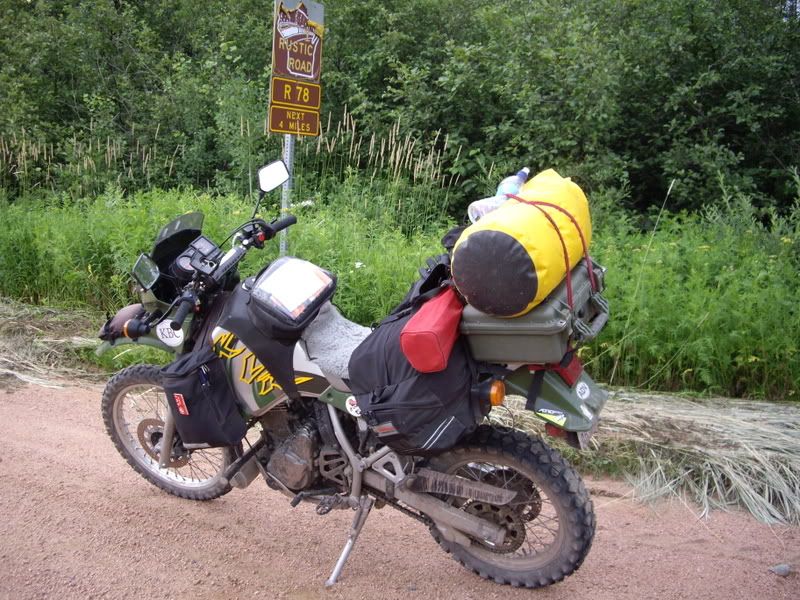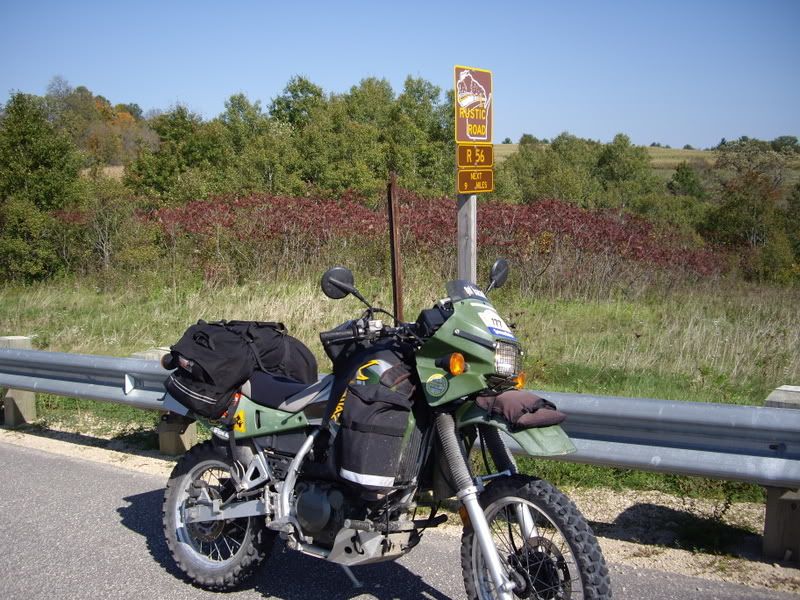 1st Gear
Join Date: Dec 2008
Posts: 56
I have some Cor-tech saddlebags that work great, reasonably priced and go on and off easily. I work a 24 hr shift and my food, extra uniform and street clothes for the trip home all fit in the with no problem and with out overstuffing them. Be sure to get the size you need, they have 2 or 3 different ones. I bought them from my son-in-law, he had them on his Ducati when he dumped it. Very little abrasion morks on side of bag, you have to look close to see them. Cost, approx $140-$150 new.
1st Gear
Join Date: Dec 2008
Posts: 56
I mount them across the seat, they end just at the edge of the plastic exhaust pipe cover on my '08. Sorry I couldn't post pictures, I can't find where to insert the film anywhere on my computer. And if I do find the slot, do I put in the developed picture or the negative
Cortech soft luggage works for me...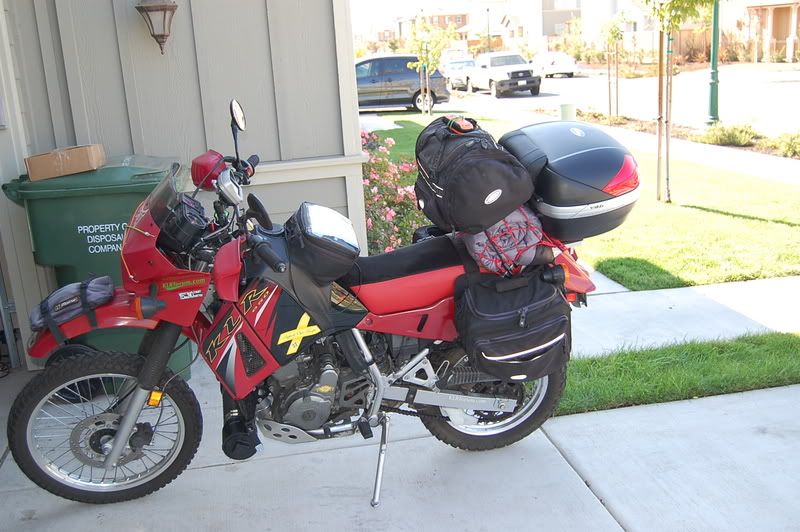 ---
PPMC # 3

Yo! To the brothers.

RIP Darin, Ben, Carey


"I am the muffin man"
Guest
Join Date: Mar 2009
Posts: 1
What brand Tank Bag???
---
What brand of tank bag are you using. Mine blows around to much.
Guest
Join Date: Apr 2009
Posts: 2
Tourmaster Bags
---
I have a set of Tourmaster sport bags and tail bags. To make sure I didn't burn them with exhaust I added some PMR racks $95.00 on E-bay. The whole deal was about $300.00. I lkie the fact I can easily remove them if I want to. They hold plenty as they are expandable and leave room on the tail rack for tents and stuff.

I plan on adding a Tourmaster Mini tank bag next. This should be plenty of space for stuff.
Guest
Join Date: Jan 2009
Posts: 52
yeah i got a trunk now i think im going to get a set of dowco rally packs
---
No bike as yet
---
Last edited by Bratski; 04-07-2009 at

04:58 AM

.