SidePanel Bolt Hack... Not my 'Idea/Plan', but a GENIUS one, and now with PICS!
---
In good conscience I reviewed KLRForum.com and for the LIFE OF ME I cannot find 'The Rider' to give proper credit to about this SidePanel Bolt Hack I read here!!!
SO, if it was you, please chime in with your 2c as well, after all, I only did this mod/fix because YOU posted about it!!!
Okay, so this KLRForm.com-mer posted about PeskyBolts falling out when removing KLR Side Panels. His/Her solution was to add these Washers (photos posted) to 'hold' the Bolts in place, even when you pull the Panels off.
[IMG]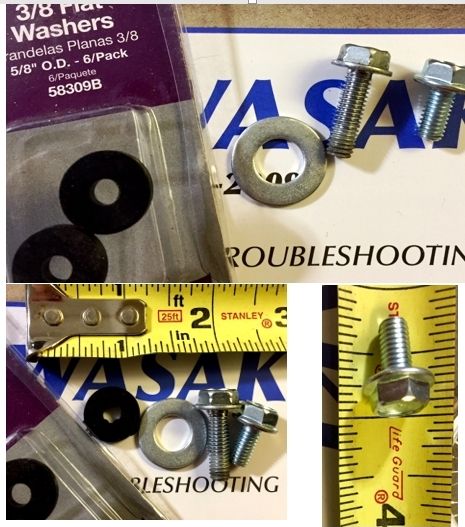 [/IMG]
Since the BoltThreads bite the Washers, they act to hold the Bolts in place at all times. I decided for this Mod/Fix under the simple-est of pretexts... it will hold my Bolts in place on the Panels when I go to 'Final Coat with TruckBedLiner' all the BodyPanels juuuuust before final Re-Assembly of my Exploded Diagram' '03 KLR. If I was to carefully tighten the Bolts, I might get away with a Very Clean and "ELEGANT" finish... a small detail I grant you, but a DETAIL NONETHELESS!!!

Now since I augmented one of the Bolt Socket Cups with a plastic 'cup' outside of it (Body Panel Bolt Washer had cut through the Plastic), and since I needed a tiny bit longer Bolt for that one Hole, I went for the "Washer Mod" as well.
And do you folks wanna know something FRIKKIN' HILARIOUS (okay, only maybe to me...)???
Installing those Bolts, especially in the 2 Deeper Cups/Wells/Sockets TOOK FOREVER!!!
Okay, not really... but I may have used an expletive at my disbelief at my own ineptitude for such a simple task... insert point a into slot b.
'Ever budget 10m for a job and it turns out to be AN HOUR?!?!
I couldn't 'drop' those Bolts in, I finally had to get some needlenose since trying to 'bounce' the Bolt, or move it with the only tool available within 3' which was a BicPen weren't workin' none.
So I discover in Application of this Forum-er's Mod that I've SAVED COUNTLESS HOURS chasing those Bolts around BEFORE I GET ON THE TRAIL AND END UP HAVING A WAR STORY TO TELL... "... zip-tied panels for ride home since 2 bolts lost in sand upon side panel removal to check on the ..."
SO, THANKS FOR THE POST AND PLEASE TAKE CO-OWNERSHIP OF THIS POST WIT ME!!!
Simple and photos show results. Nice thing is the time(s) I save THAT I'LL NEVER KNOW ABOUT SINCE I WON'T HAVE TO DEAL IT now that I've done this TOTALLY TRICK MOD!
Cost, $1-something for the Washers and 'cup' Augmentation piece was just junk plastic. A Film Cannister'd work, too; just might have to add a little glue.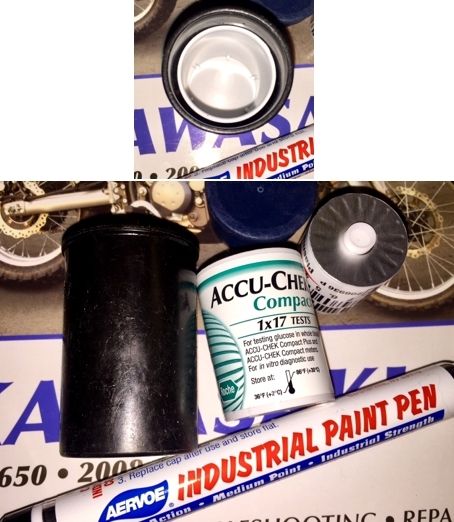 My Offer of Return to KLRForm.com for the help they've afforded me, not to mention the time/money/aggravation they've helped me to avoid.
KUDOS!!!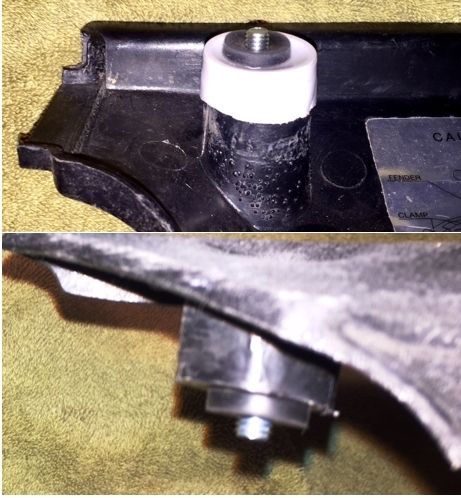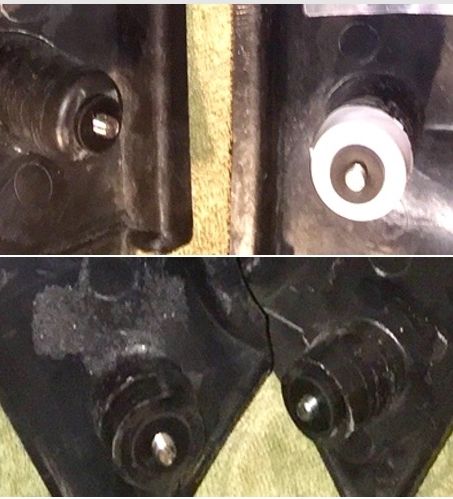 ---
Last edited by KLRCraig; 07-26-2018 at

03:32 AM

.