Neutral
Join Date: Mar 2012
Posts: 3
Hello from Houston, TX
---
I am a 40ish rider with a 07 Guzzi Norge in the stable. I ride to work and pretty much every where else so I have about 50K miles on the Norge since 2008.
I also like to fish and ride on the beach. The Norge is strictly a street animal. So I am looking for a KLR in order to rig up holders for rods, tackle boxes, cooler etc.
Here is my Norge
2nd Gear
Join Date: Mar 2010
Location: Peoria Illinois
Posts: 165
Hello Houston, you have no problem. (You have no idea how long I've been waiting to say that on this forum) A couple of Denili cases and you can carry tackle, colapsible rods and live bait. Heck, fill one case with water and
take your catch home live. Take one off and you've got a place to sit while you fish....

Mac
OverDrive
Join Date: Jan 2011
Location: NW MO
Posts: 5,376
Welcome to the forum and good luck on acquiring a KLR.
Here's how I haul my fishing stuff. I doubt you angle for carp like my hillbilly ass does, but hauling rods and gear can easily be done.
This is Configuration One of my Modular Cargo Transportation System (MCTS). I mean, who wants to carry their commuting work stuff in the same thing they hauled fish in? It's a collapsible milk crate. When I use it for fishing and get it all nasty, I just unbolt it and hit it with the garden hose and put my Action Packer back on for my commute, running to the liquor store, etc.
[IMG]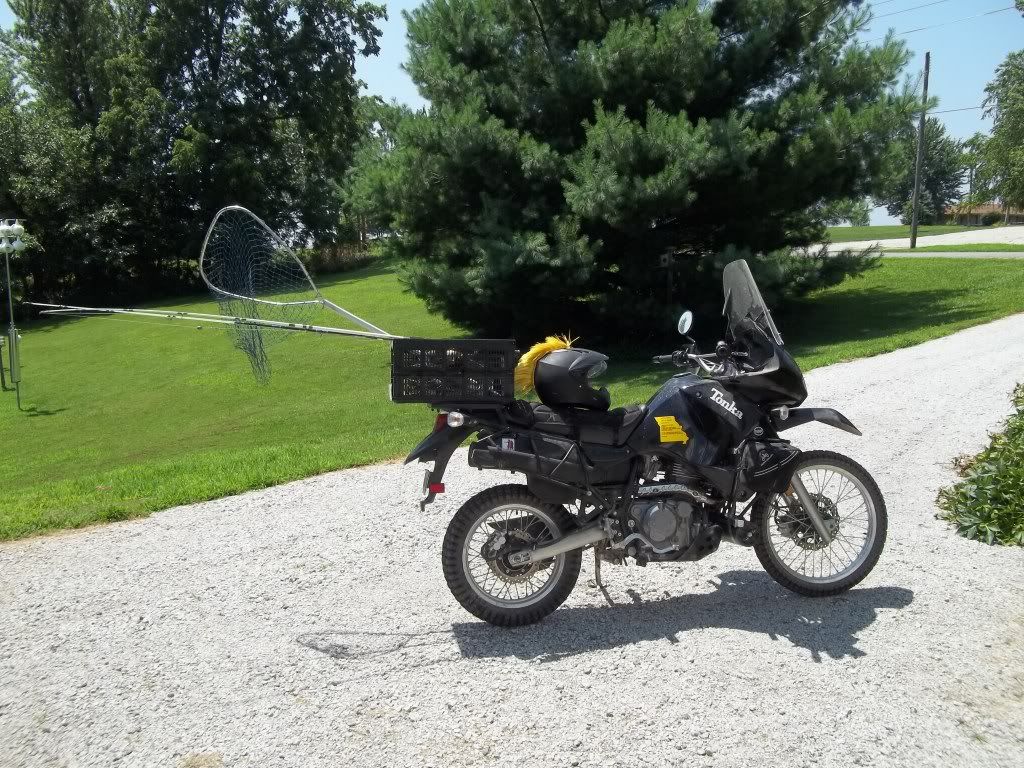 [/IMG]
[IMG]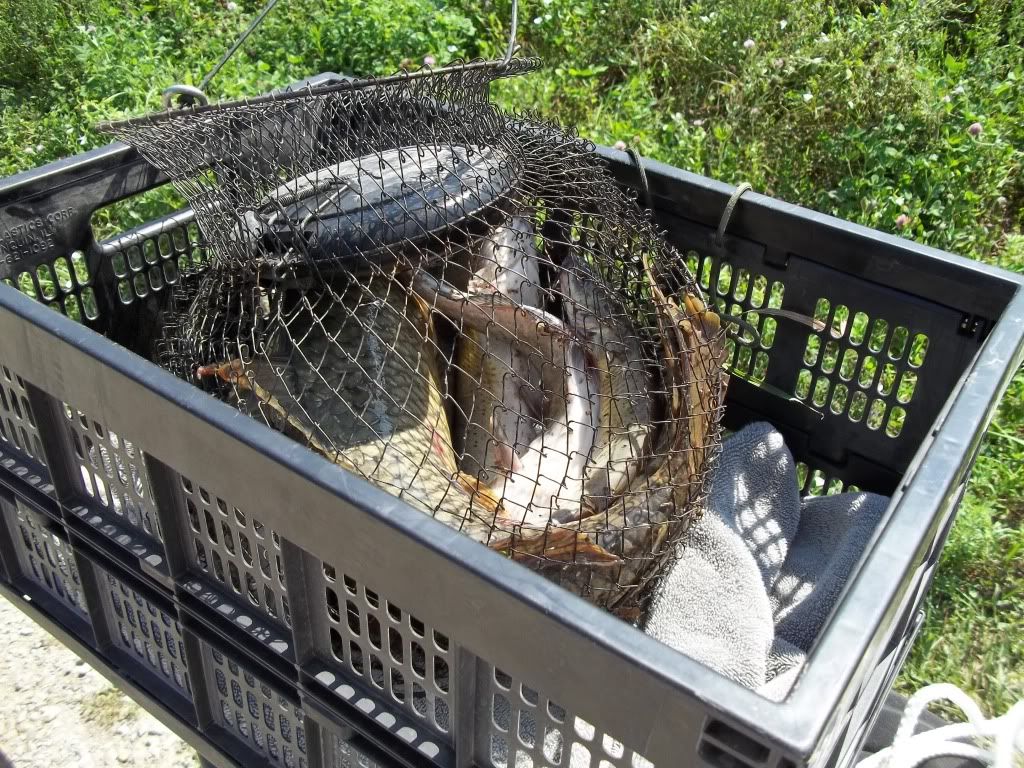 [/IMG]
I suppose I could just avoid this by cleaning the fish on the riverbank, leaving the skin and guts for the catfish and coyotes to eat and then putting the meat in a small cooler to bring home, but I like to use an electric knife to clean my fish. Hmm. My Rapala electric filet knife has a cigarette lighter adapter. I bet I could run it off my compressor connector. Thanks for giving me that idea!
---
Last edited by planalp; 03-26-2012 at

07:28 PM

.