So I guess this is my intro
---
Well folks, aside from a thread I started from the side of the road (you can find it), this is my intro thread. My wife and I live in GA and we both have KLRs. Mine is an 09 and hers is an 07. I got my first dirt bike when I was 7, and I've loved motorcycles ever since. My wife can ride, too, although this bike is a little bigger than she's used to so we're getting it going kind of slow. LOL
Anyhow, here are a few pics of our toys and I look forward to talking to you guys. I'm sure we'll have questions as we plan on doing our own work.
Trav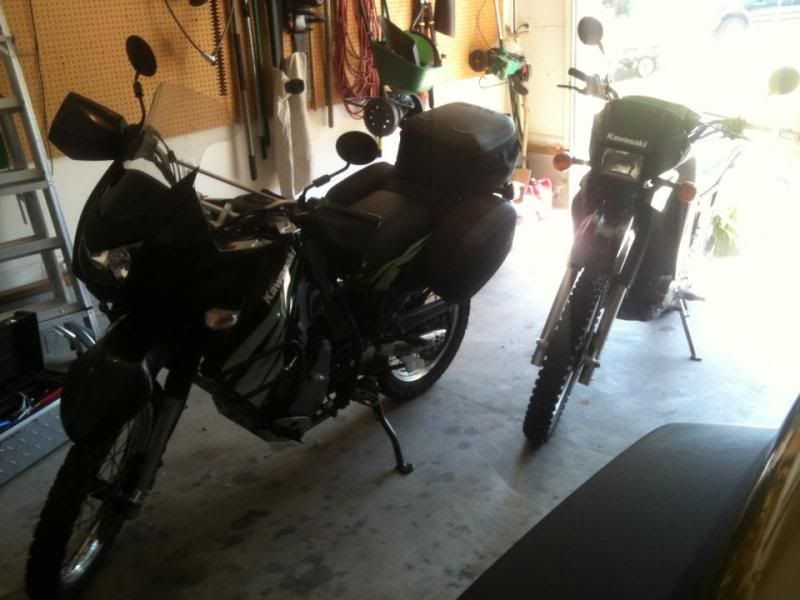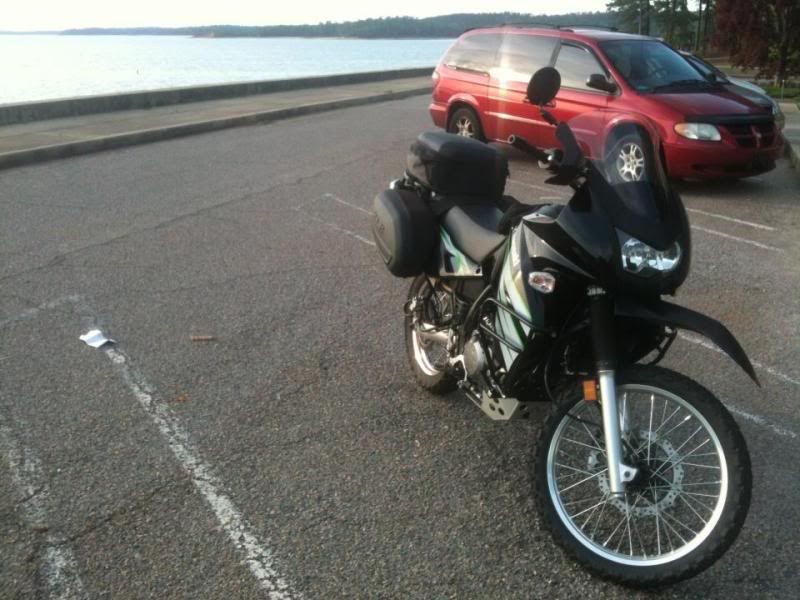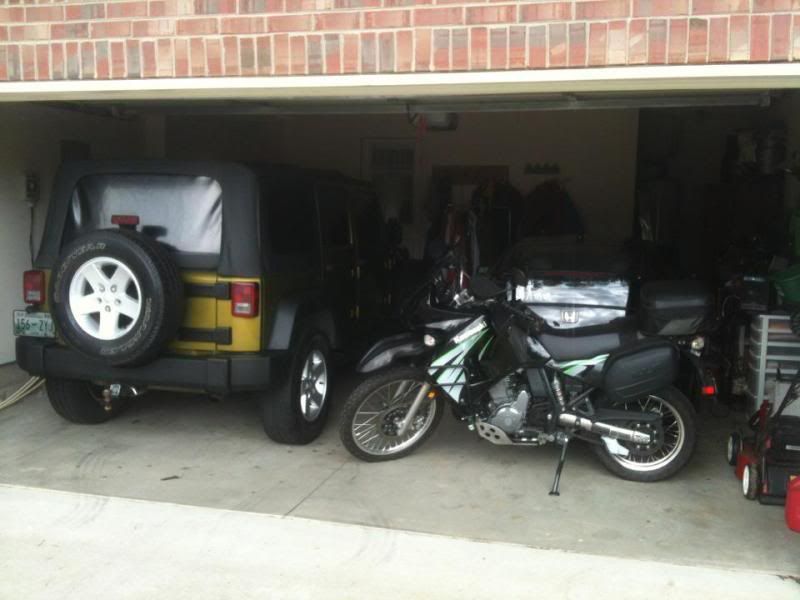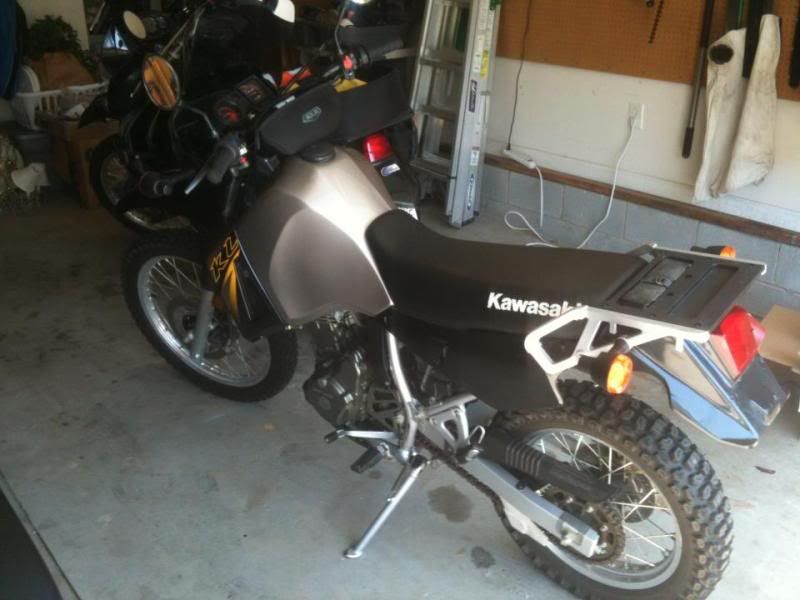 Nice looking toys you and the Mrs have there Trav! I'm especially jealous of the Wrangler! When my 2001 XJ shits the bed, I'll be looking at a Wrangler. Darn thing is still going strong after 200,000+ so I'll keep her.
---
09 KLR650
01 Jeep XJ w/ 200,000 miles as of 3-26-11
OverDrive
Join Date: Jan 2011
Location: NW MO
Posts: 5,339
Welcome to the forum. Not slighting your black 2009 but your wife's '07 is really sharp!




Welcome! Make sure the Mrs. And you take turns with the Farkles!!!

Enjoy!
---
~Things work out best for those that make the best of the way things work out~