Guest
Join Date: Oct 2006
Posts: 25
I missed you guys!--TheOtherRide
---
Wow, I was suffering from withdrawals! I came over from KLR650.net. One of the comments I saw on that site (before the crash of '06) was that a Dad said he'd like his 15-year-old son to be able to freely browse the site without worrying about inappropriate information. Maybe this is the place for that? I think both these sites have their cyber-niches!
Anyhoo, I'm an office geek in Montana. Took the MSF course in July & just got my motorcycle endorsement a couple weeks ago, but no bike yet. I'm searching the classifieds! My fiance (psdeavers on klr650.net, dude on here) has a klr and got me interested in motorcycles. Cheaper than horses & easier to catch! LOL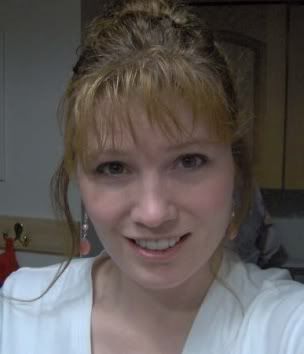 Good to see you all!
Guest
Join Date: Sep 2006
Posts: 102
Wow! Psdeavers is one lucky dude. Welcome to the site!
Guest
Join Date: Oct 2006
Posts: 25
Awwww, thanks...I happen to think I'm lucky to have him! :wink:
Hiya, theotherride...Glad you made it over to theotherside!
---
Hugs,

~Swish~


[COLOR=#a33224]It's not whether you get knocked down, it's whether you get back up. [/COLOR]


[COLOR=#a33224][FONT=VERDANA, ARIAL, SANS-SERIF][SIZE=1][I]-Vince Lombardi[/I][/SIZE][/FONT][/COLOR]

[COLOR=#a33224][IMG]http://<!-- Facebook Badge START --><a href=[/IMG][/COLOR]
The big plus is you don't have to feed a Motorcycle everyday. Welcome to the forum...
Guest
Join Date: Oct 2006
Posts: 27
Hey TheOtherRide nice to see ya
Similar Threads
Thread
Thread Starter
Forum
Replies
Last Post
What do you guys think.

williamrkinne

1987 to 2007 Wrenching & Mods

2

02-12-2008

08:08 AM

really missed the forum

Buz

Introductions

1

03-16-2007

09:40 PM

need help guys

RCTraveler

1987 to 2007 Wrenching & Mods

7

03-12-2007

10:41 PM

Hi Guys

klrmike

KLR & Other Motorcycle Related Discussion

16

10-05-2006

07:32 AM