Guest
Join Date: Jan 2008
Posts: 22
Soon to be official owner
---
Northern Wisconsin rider. Havent owned a bike for many years. It's time. Found a new red 07 version for $4250....papers on way....down payment made......now just waiting for snow to go! Any feedback about this bike? I grew up with a little kawasaki....Looked at Hondas....but for price and the quality I have read I couldnt pass it up!
I have an 07 Black. Absolutely love it. Just make sure you do the 'doo' first thing. You can find the procedure at the link I will post here and also a host of other mods at the same place including the clutch and kickstand safety by-passes. Look forward to pics and trip reports.

And welcome to the forum.......
Congrat's
---
Seeing how you haven't had a bike for while there are some simple things to remember.

The gas goes in the top, tires are on the bottom..... smile is on your face.

Enjoy, good riding

BackRoader
"Waiting for the snow to melt"
5th Gear
Join Date: Sep 2006
Posts: 4,700
Quote:
Northern Wisconsin rider.
I'm guessing Rhinelander??
If not, I'm sure you're close to there.. Anyway, check out
http://www.klrforum.com/showthread.php?t=3347
for a DooHickey party come mid summer.. Good time, and a bunch of KLR (and others) riders get together for bike fixin' and a bit of beer drinking..
Welcome to the site, too!!
Guest
Join Date: Jan 2008
Posts: 22
You got it. Rhinelander... Doohickey sounds fun...I aint much of a "fixer" though. Can do the basics but it goes to the shop for important stuff. As far as the beer drinkin' well I will do just fine. I was amazed to find a forum about one bike......glad I did. Am looking forward to bringin er home but will wait. Until then it will sit in the dealer's storage.....A little nervous about if it was the right bike for me but I love to ride good woods trails and forest service roads and we have miles and miles and miles of em. And I dont want to have to trailer the bike to get there as 2 miles from my house I have roads and trails that seem to need to be ridden. I think I made a great choice. All the best and looking forward to more correspondence.

hodag
5th Gear
Join Date: Sep 2006
Posts: 4,700
Well, it's entirely up to you as far as addressing the Doohickey (engine part). Mine was fine at 4K, but I've seen some broken, and $40 for the parts to address it is pretty cheap for Peace of Mind.
Check out
http://www.klr650.marknet.us/doohickey.html
for the procedure, and consider it. During Doohickey Days, very skilled guys can address it with you and it doesn't take long. There's a good bunch of guys in your area, also..
As far as what you're after for riding, you picked a great bike!! I've wandered around your area and up in da U.P., eh, and it's a blast to ride the bike on single and double track trails!!
Here's a pic of a buddy of mine while we were wandering around the Keewana Penn, north of Houghton, MI.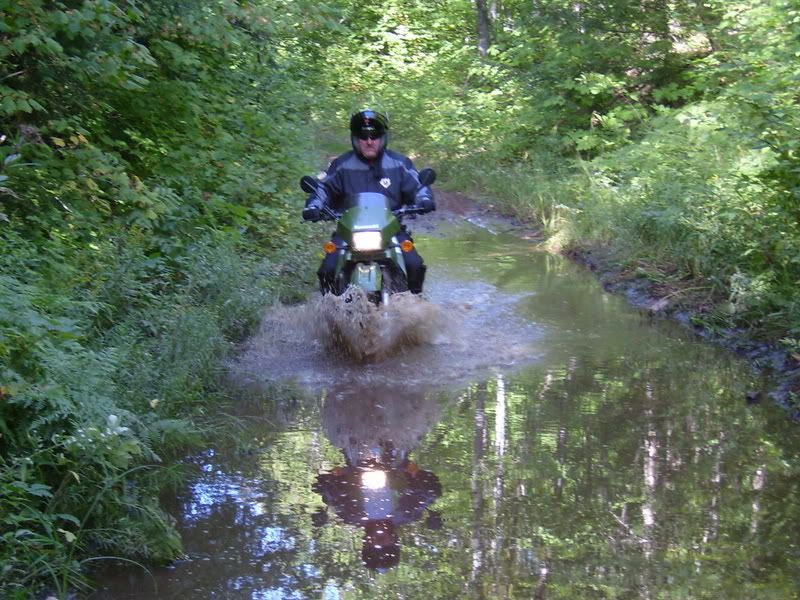 And me, above Copper Harbor..
And my bike and Double A (also a member here) at a park on Lake Superior in the same area.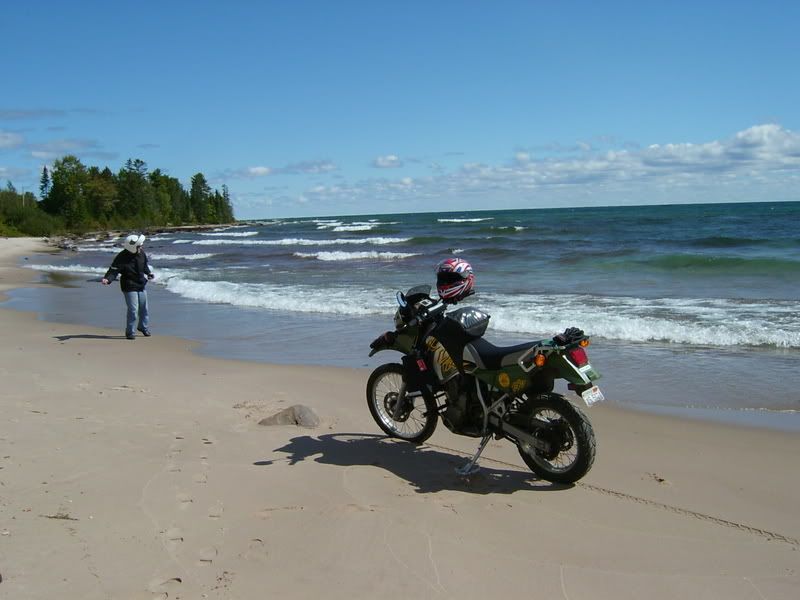 I rode the entire weekend on 1/2 worn Anakee tires, that are 90% street tires.. Here's where I wandered in Iowa last fall on my current 50/50 tires..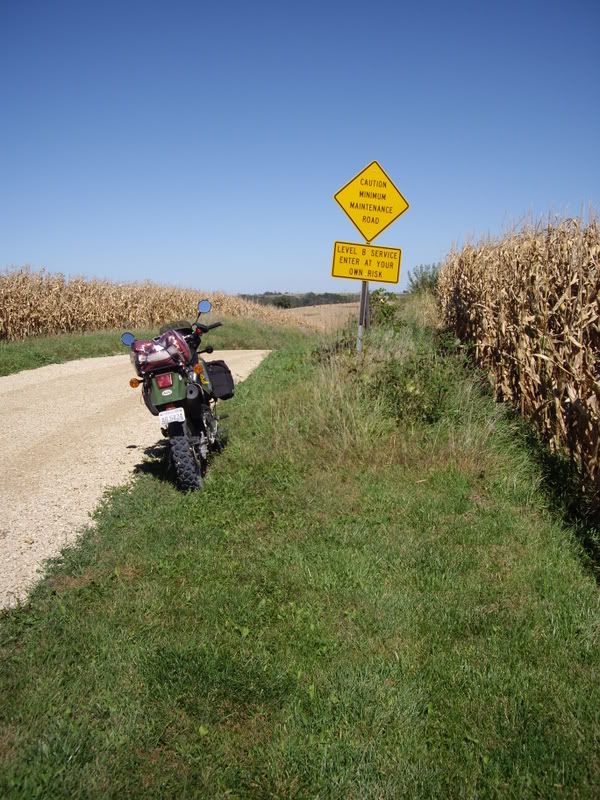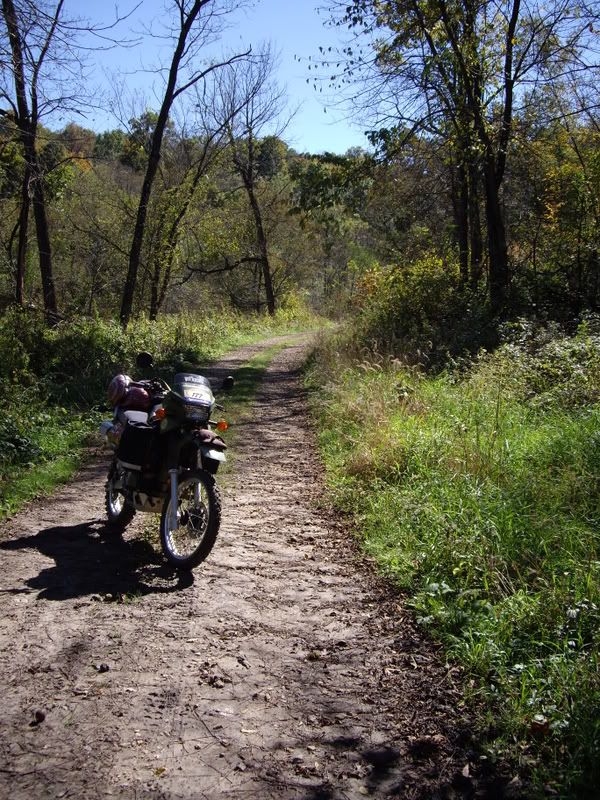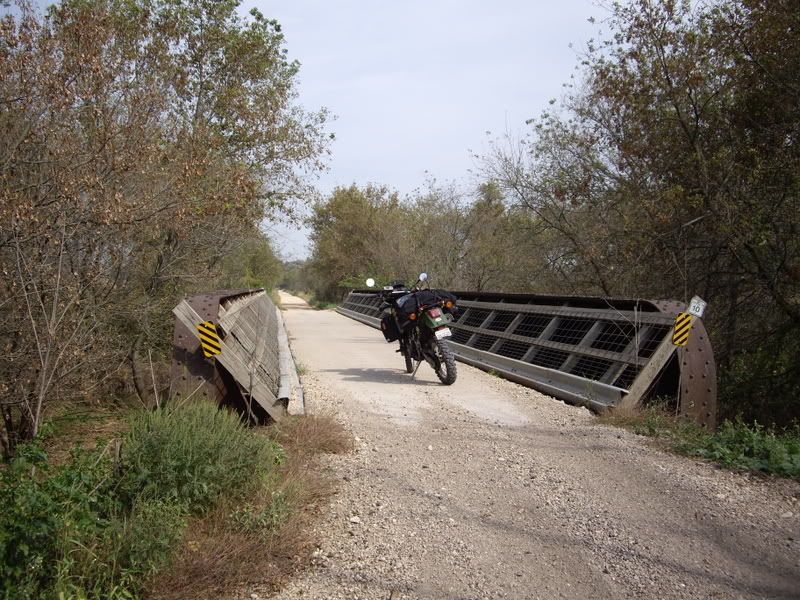 And here's my camp during Doohickey Days at Mogwai's place, right up in your neck of the woods..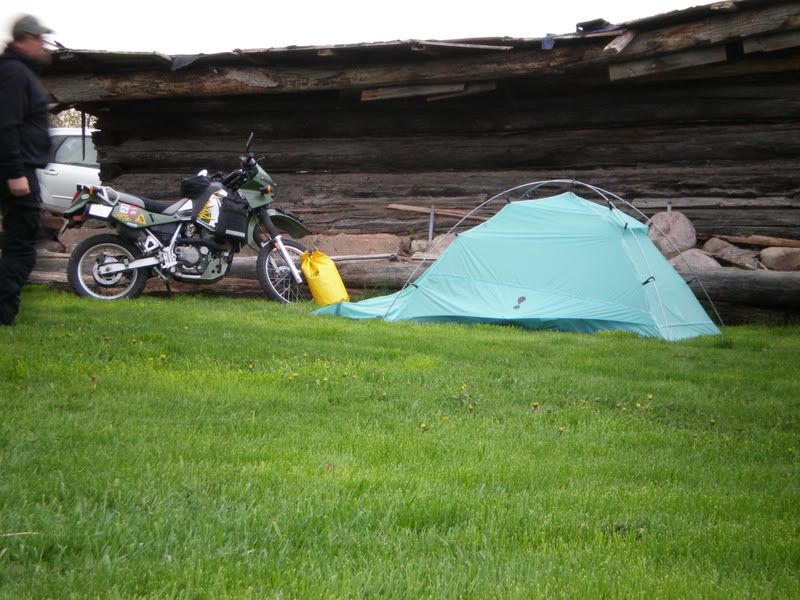 And later that weekend...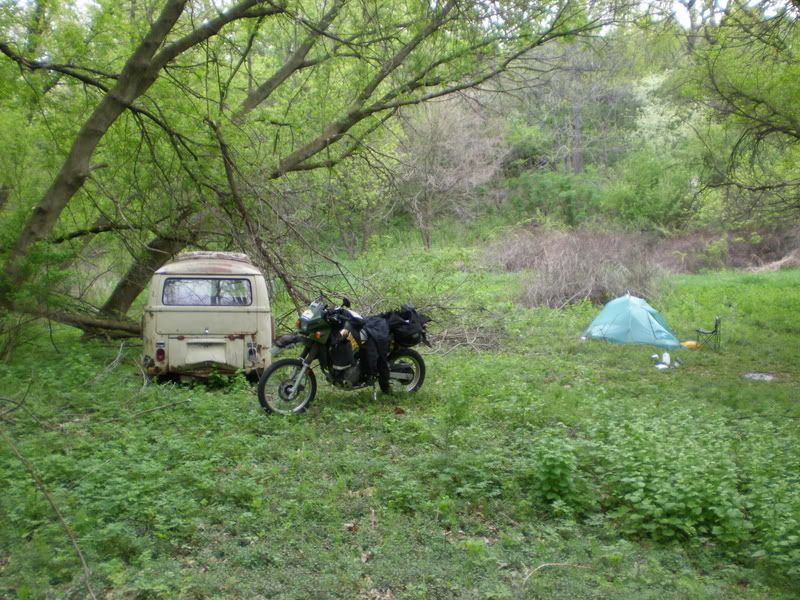 The KLR will go pretty much wherever you want it to..