Currently Own Kawasaki's Bastard Child
---
Hello all,
Ive been riding for almost forty years, grew up racing MotoX in Texas, and I've had a lot of different bikes over the years but I've mostly leaned toward Dual Sports.
My current bike is a Suzuki M95 (a rebadged Meanstreek). I've had it for almost three years and have enjoyed it very much. But the main reason I bought it was for me and my wife to take short trips on, however last year she had an accident and will no longer be able to ride. So now it gets used for commuting to work. I've decided to trade it or sell it out right for a 2008 KLR 650 to get back to the style of bike I like most.

I found this forum while checking out what accessories are out there for it so I thought I'd join and see what every one thinks about the new KLR.

What else.... Member of several bike forums including one for Flat Track racing and another for General Motorcycling. I photographe Motorcycle racing, mostly Dirt Track but looking to do some other venues as well.

Well I'm off to look around the site.
Welcome to the forum DR....Lots of good information in here. As for the new KLR's, I have a buddy with one and I like it. Like all of them, it has pro's and con's, but overall, I think you will enjoy the bike. It does nothing well, but it can do everything. The only down side I know of personally about the bike is the brittle plastic. Danny, a friend of mine has already had to replace both side panels, all due to garage mishaps, within the past 3 months. Now short of that, I personally like the bike, altho I do prefer my 07 a lil bit more, but I am biased, LOL. Good luck on your search and purchase. Ask questions, that is what we are here for.
Yeah I could do without all the plastic.
Guest
Join Date: Jun 2007
Posts: 113
Welcome aboard, you will find alot of great info on here, and I am glad to see a lover of flat track bikes on here as well. I would love to have more time to hit more events as I have alot of friends who race flat track. If your not dead set on a new bike you may check out the used 03 bike on here. It sounds like a crazy deal with as many farkles he has on it.
Nice bike I'll add it to my list.

DX are you a fan of German Shepherds?
Yes I am, I have three. The male, "Major", came from Daddyjoe who is a member here also. Lexie, Grechen and Major.
I grew up with them as the family pet as did my children. We just recently adopted what apperared to be a full blood shephard from the local shelter.
After having him around a day or too I believe that he must be mixed with something else. I won't try to guess as to what else but he got the stupid gene from it. I could try to pass it off as him still being young but the truth is he just ain't all there.
Meet Cisco the fastest moron in the west.
LMAOOO...that is awesome, He and my female, Lexie look almost identical. Oh ya gotta luv the stupid gene in them, is what makes them lovable...
This is Major, I got to get some pics of my other two.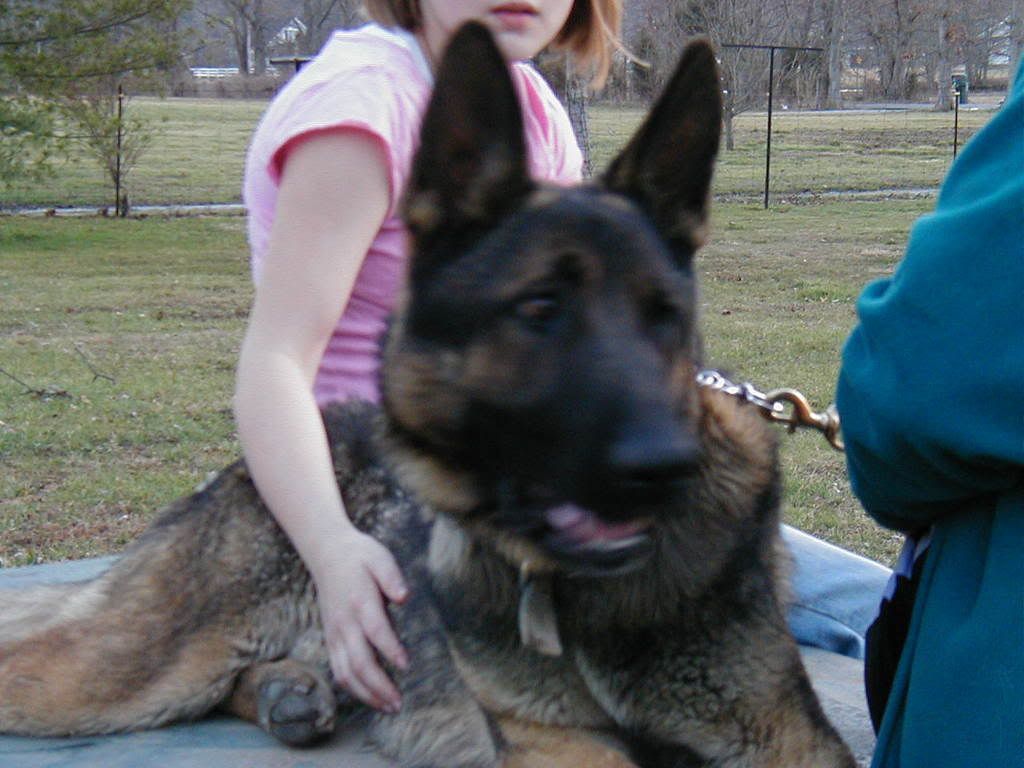 ---
Last edited by DXKLR; 03-21-2008 at

10:31 AM

.
Welcome to the Forum, Doc! I definitely don't know as much about the KLR as some of the guys on this forum, but I can say this: after riding my '95 for 13.5 years, I still get the giggles whenever we get together. You'll make a wise choice, I'm sure.......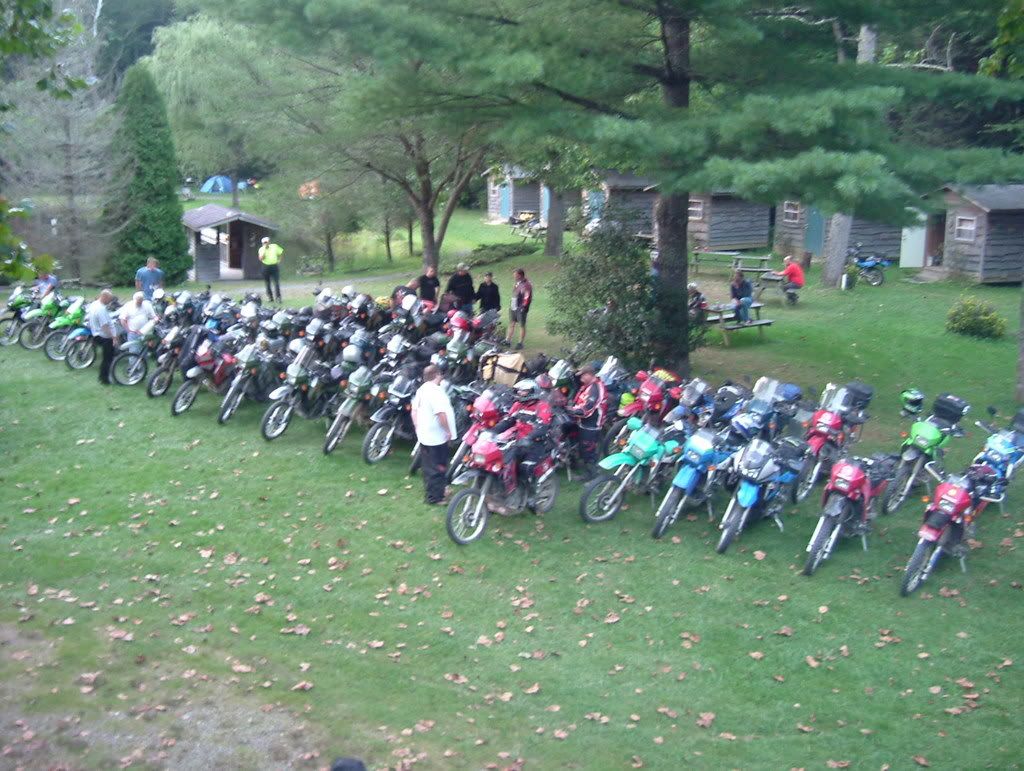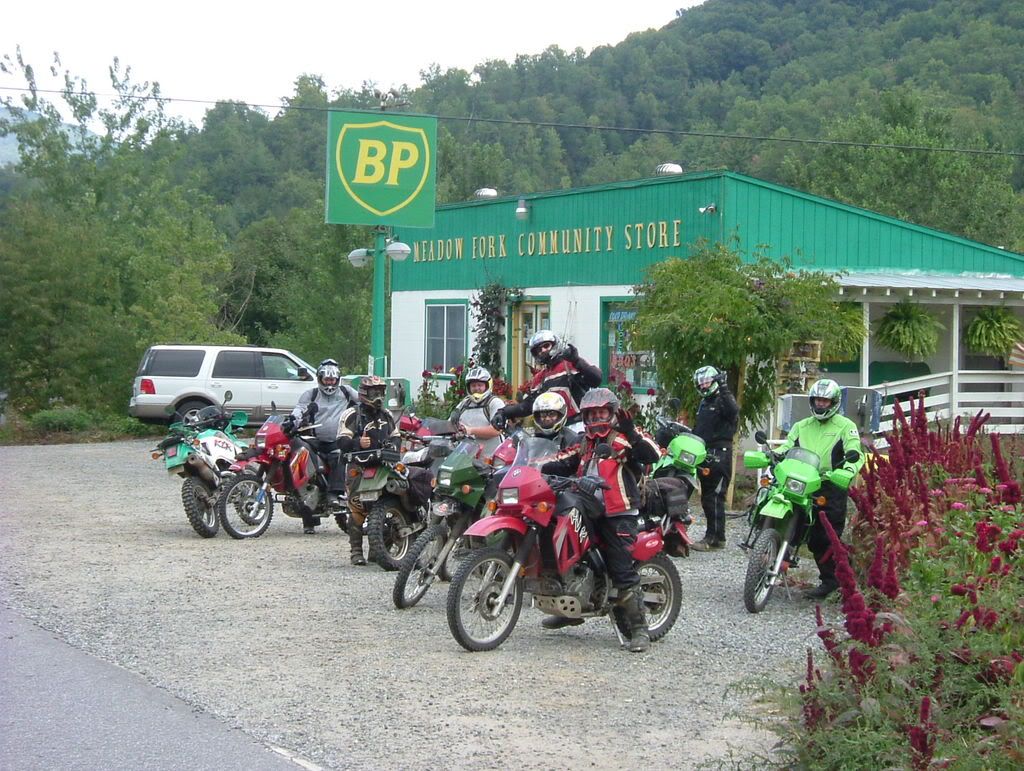 On second thought, after seeing these pics, you may want to reconsider. This is a motley crew we have here.....
---
Keep Loving Rides!