Neutral
Join Date: Dec 2008
Posts: 5
I am new and want a KLR650-have a trade offer
---
I have always liked the way the KLR650 has looked and I should have bought a 2008 when I had the chance. From what I hear, they are a significant improvement.
I have a 1986 Honda VF1000R that I would be interested in trading
for a KLR650. I would like a post 2005 and more preferably a 2007 KLR650 because around where I live they average about $3900 and that is about $600 less than my bike is worth when fixed. I can send several pics. I have about 25,600 miles on mine and a person came to see it yesterday and said it was in amazing condition except for the one fairing problem. However, I have the replacement fairing that needs painting and sanding. I even have the replacement stickers.
If anyone is interested, let me know. I need a dual purpose bike badly. Mostly because I want to hop in the grass during stopped traffic. PLus, I'd like something for beginner dirt play and can't afford to have my VF1000R and buy a small dirt bike. I see the best of both worlds with the KLR. Plus, my girlfriend is in the Marines and one of them is willing to switch me to the diesel engine for free if I wish. However, I am not sure if that's a good idea.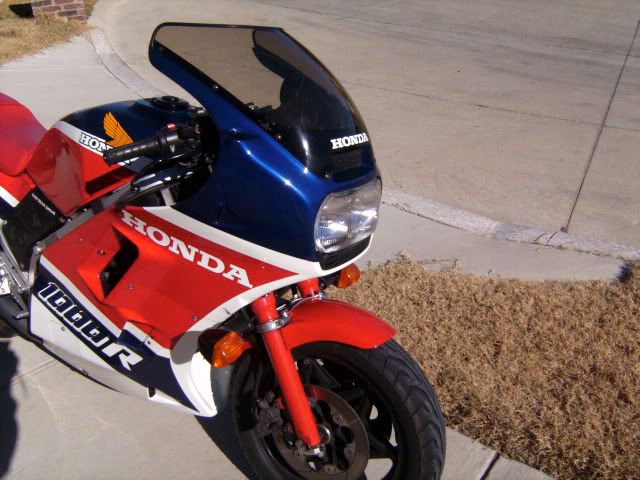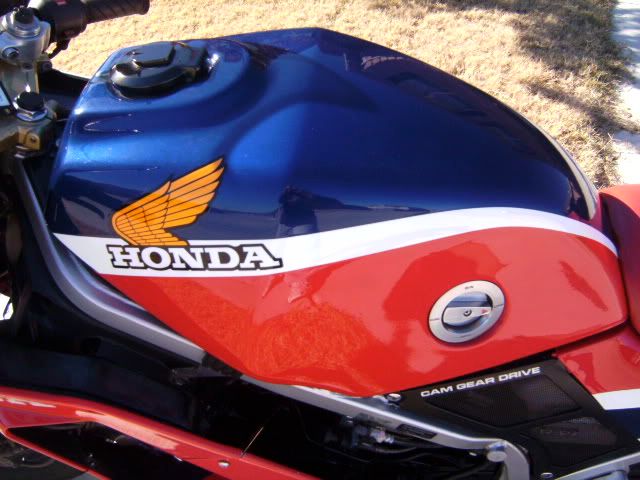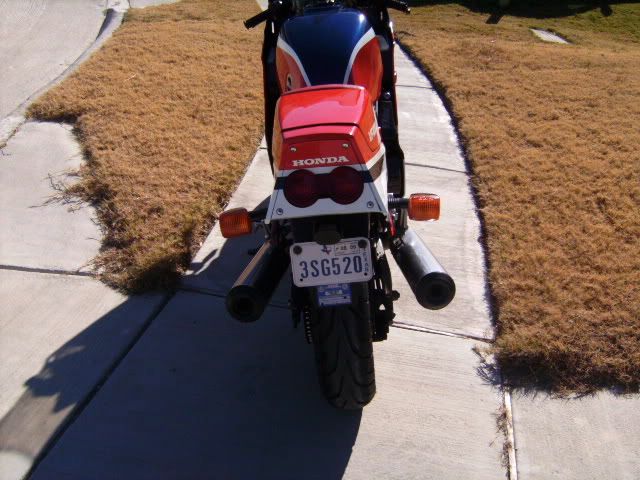 ---
Last edited by tumminello123; 12-22-2008 at

09:36 AM

. Reason: Add Pics
Neutral
Join Date: Dec 2008
Posts: 5
5th Gear
Join Date: Sep 2006
Posts: 4,700
Congrats!!! Now, what color KLR are you getting?? The green ones are fastest..
Moderator
Join Date: Mar 2007
Location: Fort Sask , Alberta, Canada
Posts: 3,548
Don't listen to bad advice - the red ones are faster!
---
My Kaw Barn - 2004 KLR, 2006 Concours (sold), 1997 Bayou 400.
"It's a friggen motorcycle, it's not supposed to be comfortable, quiet or safe. The wind noise is supposed to hurt your ears, the seat should be hard and riding it should make you shit your pants every now and then. "
<--- Please fill in the 'Location' on your personal profile page. User CP/Edit Your Details

This information makes it much easier for other members to answer/comment on your posts.
5th Gear
Join Date: Sep 2006
Posts: 4,700
Quote:
Don't listen to bad advice - the red ones are faster!
I agree.. Faster.. (than Barbie bikes) but green is FASTEST!!
RED!!!
Way to go... Welcome to the insanity!

MB4
---
PPMC # 3

Yo! To the brothers.

RIP Darin, Ben, Carey


"I am the muffin man"
Nu uh.......red ones are the fastest.

Green ones just look prettier!
---
Hugs,

~Swish~


[COLOR=#a33224]It's not whether you get knocked down, it's whether you get back up. [/COLOR]


[COLOR=#a33224][FONT=VERDANA, ARIAL, SANS-SERIF][SIZE=1][I]-Vince Lombardi[/I][/SIZE][/FONT][/COLOR]

[COLOR=#a33224][IMG]http://<!-- Facebook Badge START --><a href=[/IMG][/COLOR]