1st Gear
Join Date: May 2019
Location: Pearland Texas
Posts: 22
Hello from Houston!
---
Hello from Pearland Texas actually. Where's that? It's south of Houston Texas. Where's that? Google it.
Anyway, I ride a 2017 KLR and it's okay. Fun bike and I like to load it up with as much stuff as I can carry. I've had the machine for a little over a year now and I've amassed a large collection of bungees and tie downs.
I'm looking to do more weekend bug outs and camp outs so if you're in the area and are looking for someone to go with let me know.
Planning on making a ride to Terlingua Ghost Town in Oct/Nov so if you're interested just hollar and I'll keep you in the loop.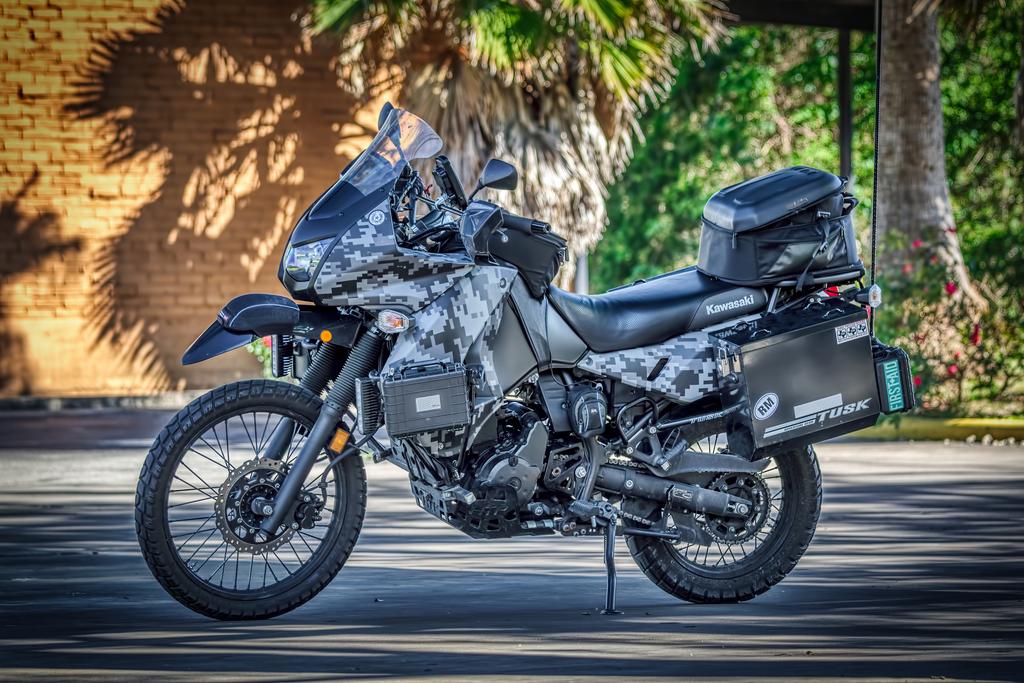 Pretty in Pink, dunno why
Join Date: Feb 2009
Location: Redondo Beach
Posts: 7,846
Welcome to the forum!
Is that an antenna on the back? It looks like it's top-loaded like a 6M or 10M might be (I remember there being a 6M Firestik, kind of an odd duck).
You do know that Kawasaki officially called that the
2017 Coma
, right?
---
Tom
[email protected]
"I decided I could lose nothing by the soft approach. If that didn't produce for me—and I didn't think it would—nature could take its course and we could bust up the furniture."
-Philip Marlowe
"'Why'
and
'How'
are words so important they cannot be too often used."
-Napoleon Bonaparte
Sting like a butterfly.
Noli Timere Messorem
1st Gear
Join Date: May 2019
Location: Pearland Texas
Posts: 22
Yes, it's a CB antenna but I never got a CB radio and actually removed the antenna today. Might revisit that idea later down the road but it did make the bike look cool and a lot of people thought I was the police.
Pretty in Pink, dunno why
Join Date: Feb 2009
Location: Redondo Beach
Posts: 7,846
Ah! 11 Meter band, eh? 10 and 11 are hard to counterpoise on a bike. You'd probably find GMRS to be much more functional for a radio on the bike. The antenna is much shorter and easier to provide a ground plane for. There's a lot more decent traffic on GMRS than 11M and there are repeater sites for GMRS, too. It's a pretty good service and a Baofeng radio will get the job done. 2M is better still but you'll need an amateur license; almost as easy to get these days as a GMRS license.

I carry a Baofeng on my tank. It gives me 2m, 440, FRS, GMRS, and I have some of the Forest Service and BLM frequencies programmed. Those would be illegal for me to key up but, in an emergency, nobody is going to give two shits.
---
Tom
[email protected]
"I decided I could lose nothing by the soft approach. If that didn't produce for me—and I didn't think it would—nature could take its course and we could bust up the furniture."
-Philip Marlowe
"'Why'
and
'How'
are words so important they cannot be too often used."
-Napoleon Bonaparte
Sting like a butterfly.
Noli Timere Messorem