Old
03-01-2013, 01:14 AM
Thread Starter
OverDrive
Join Date: Jan 2011
Location: NW MO
Posts: 5,331
Adventure Touring On A BMW
---
1st Gear
Join Date: Oct 2012
Location: Columbus IN
Posts: 67
The UK leg of the tour got cancelled
Old
03-01-2013, 11:52 PM
Thread Starter
OverDrive
Join Date: Jan 2011
Location: NW MO
Posts: 5,331
Whilst on the subject of WWII-based memes and jokes:
1st Gear
Join Date: Oct 2012
Location: Columbus IN
Posts: 67
---
No eye has seen, no ear has heard, no mind has conceived what God has prepared for those who love him. 1 Cor 2:9
Old
03-02-2013, 11:00 AM
Thread Starter
OverDrive
Join Date: Jan 2011
Location: NW MO
Posts: 5,331
Illinois Nazis. Now, the bumbling, affable California Nazis, they're okay....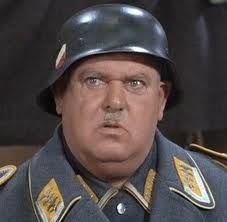 And I was all excited to hear about the new R1200GS with 125HP!!!!!
---
~Things work out best for those that make the best of the way things work out~