OverDrive
Join Date: Jan 2011
Location: NW MO
Posts: 5,377
I Will No Longer Waste My Time With Art
---
For me, art has reached its zenith and no longer holds any purpose in my world after viewing this stunning masterpiece. Any other works pale in comparison.
One of my favorite Presidents, Teddy Roosevelt, shooting my favorite cryptozoological beast, Bigfoot, with my favorite weapon of all time, the Browning Automatic Rifle. I mean, what can even compare to this? Answer: Nothing, unless maybe Teddy was in full wheelie mode astride a dirt bike. Genius. Pure genius.
I think I'm going to have to get this to Mailboxes, Etc. and see if they can turn it into a 3x5' vinyl banner I can frame and hang above the couch in the living room.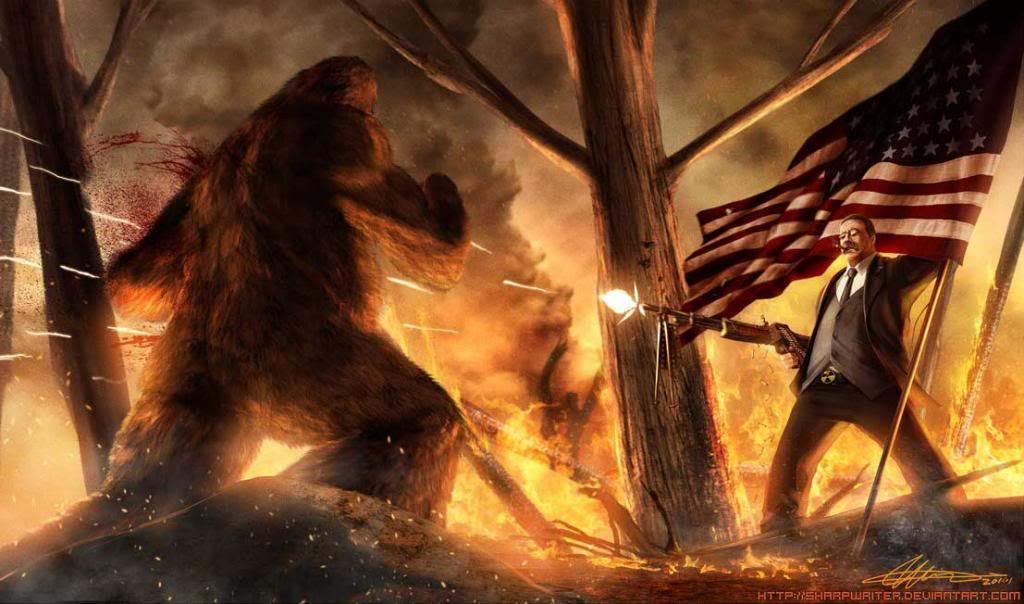 OverDrive
Join Date: Jan 2011
Location: NW MO
Posts: 5,377
Good Lord! Who paints these things???? I'll never look at a squirrel the same way again.....