Loaded picks…..
---
This has 2 part:
(P-1) With summer about and camping coming soon
…. Post your favorite pictures of your Bike loaded for camping
.
This way we can get different ideas from each other on how to pack the bike.
(P-2) Lesson Learned
… tell us what "NOT" to pack, and why….
AKA…. Hatchet packed in tank bag
…. (No story needed… your stupid
5th Gear
Join Date: Sep 2006
Posts: 4,700
Here's a bunch of photos..
The first is my KLR in current state (last summer) when camping.. My stuff all fits in the bags, so anyone who would look at my bike when I'm camping wouldn't have a clue if I just rode 1000 miles, or from around the block.. I was gone for 5 days, and nothing was visible on the outside of the bike.. Luggage is the key..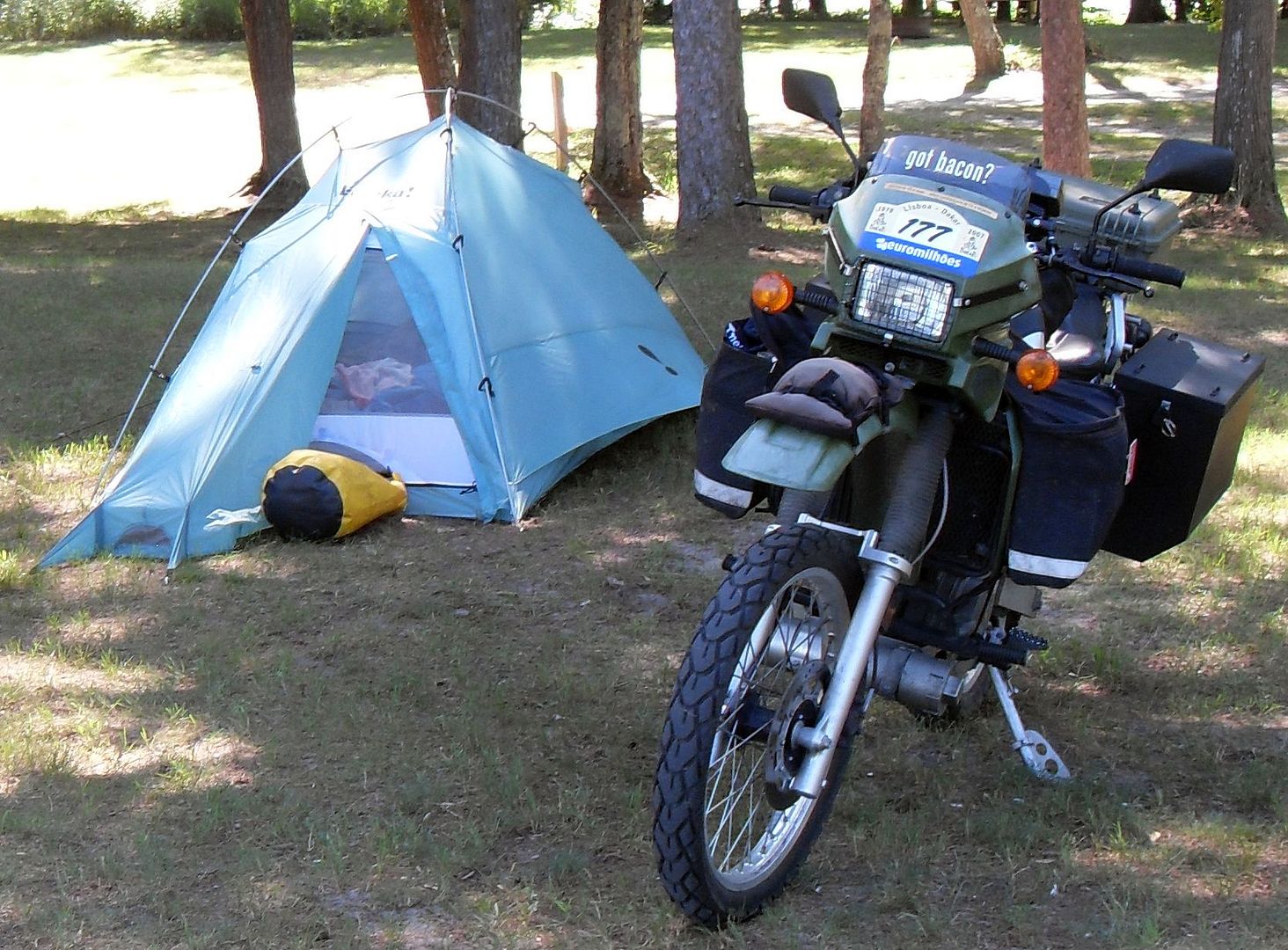 Same trip, later in the trip, and the bike's fully loaded.. Nothing visible but my helmet and jacket laying on the bike while wandering around Ashland, Wisconsin..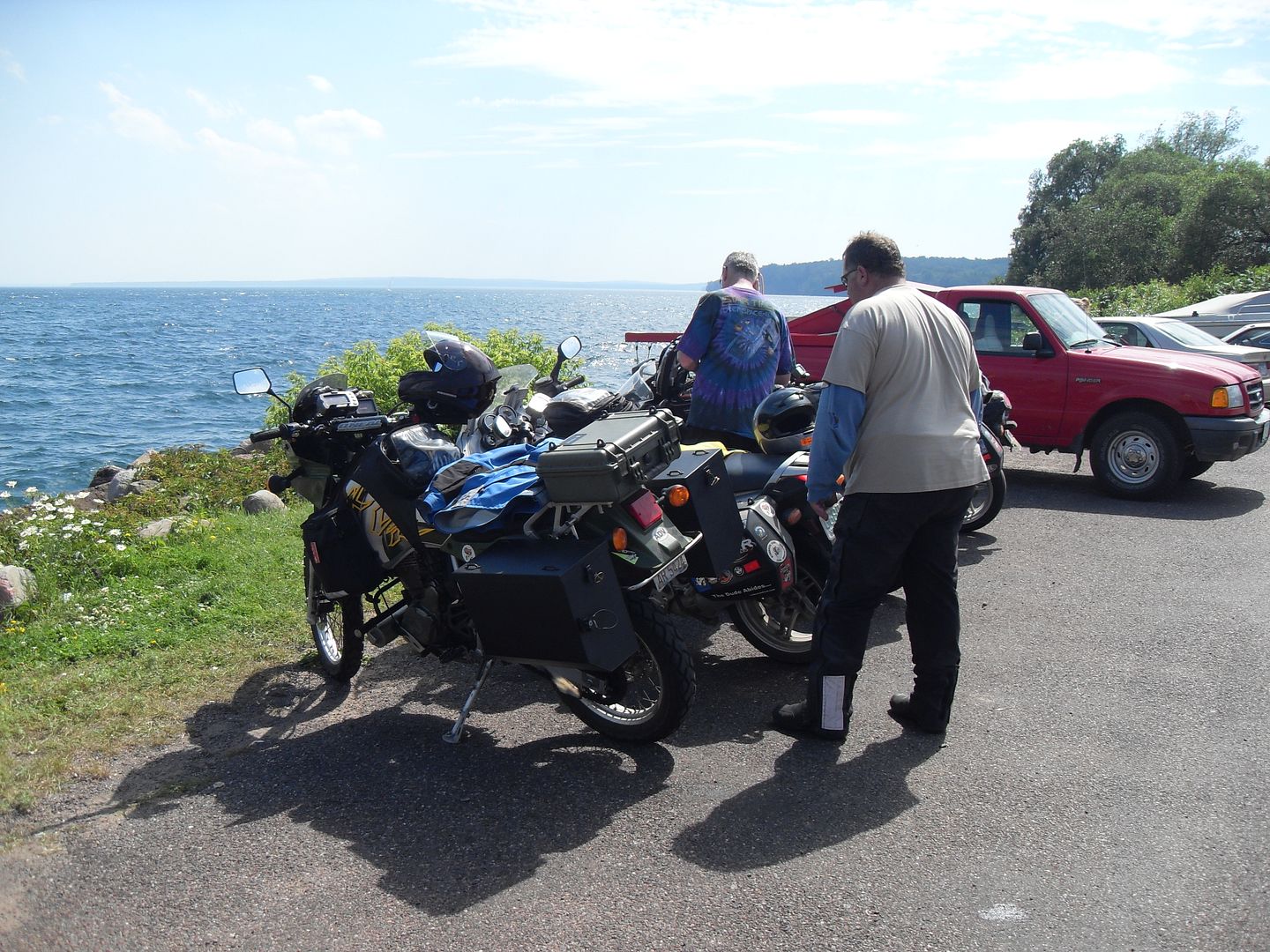 Just to show what a TRUE PROFESSIONAL packs like, this is Dr. Gregory Fraiser's bike at the Very Boring Rally in Duluth a couple years ago.. This guy has ridden this bike around the world, more than once.. That's Greg walking away in the red shirt, in the background.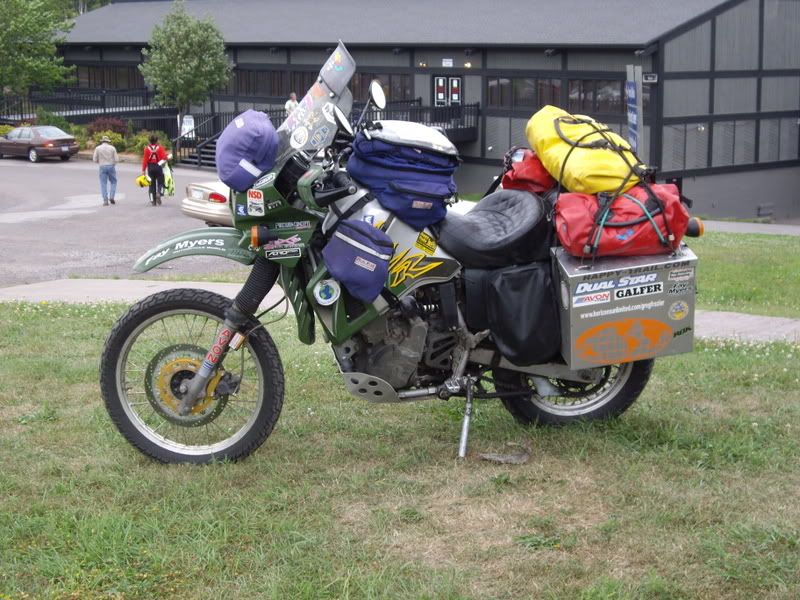 How my KLR used to look before panniers.. Wolfman Alpha Bag.. The red thing is a chair.. The yellow bag only has a sleeping bag in it, so it wasn't a bunch of weight up high..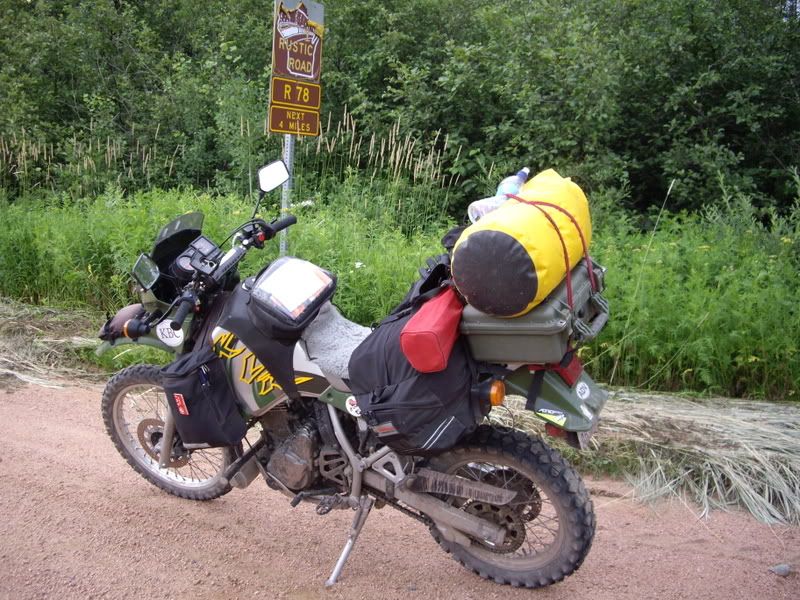 5th Gear
Join Date: Sep 2006
Posts: 4,700
Here's a photo of 60/40 (member here) when we were up in the UP of Michigan..
Here I'm on my way to a Guzzi Rally on my BMW.. Everything but my sleeping bag (again, in the yellow bag) is inside the saddlebags.. Tent, air mattress, clothes, etc..
And here's a bunch of us at Aerostich in Duluth a couple years ago..
A few years earlier, before the Pelican top case..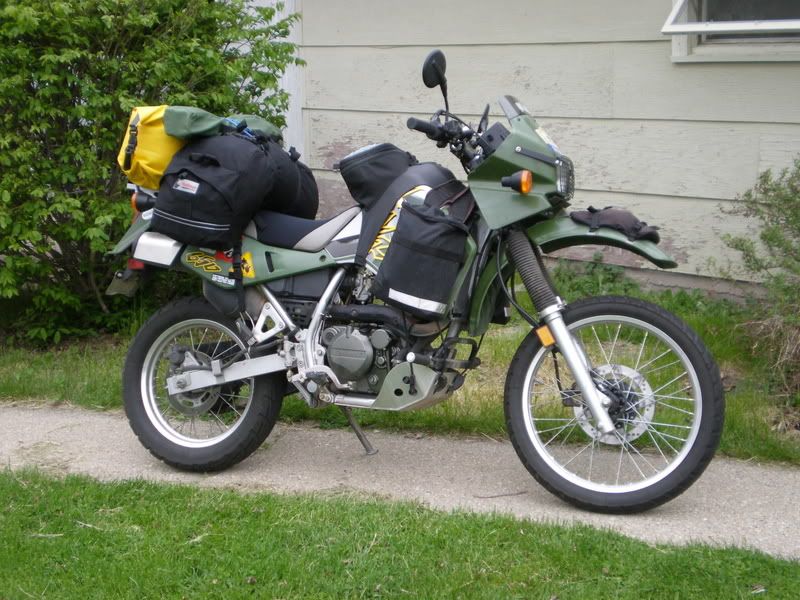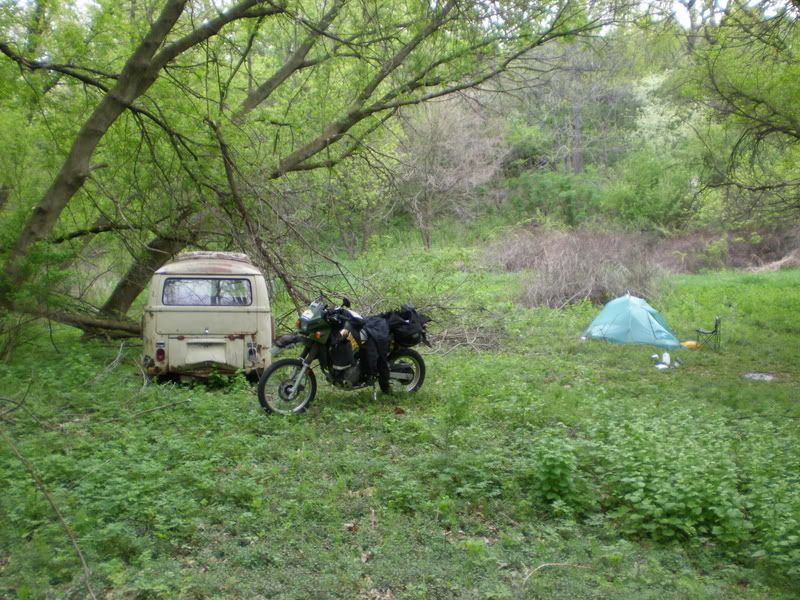 And here's a true adventurer.. I met him at the Walmart in Prairie Du Chien, WI a few years back.. He had recently retired and he was out riding and camping as cheaply as possible, looking for day work to pay for gas.. He was just out for a couple weeks from central Indiana and was riding to the headwaters of the Mississippi in MN.. He had camped in a shelter house the night before, sleeping on a picknick table.. He was at Walmart to buy a warmer sleeping bag..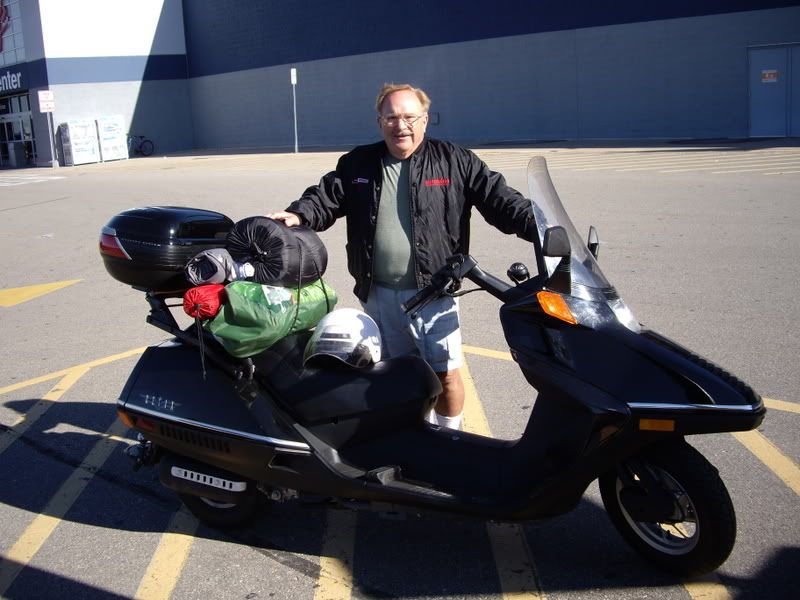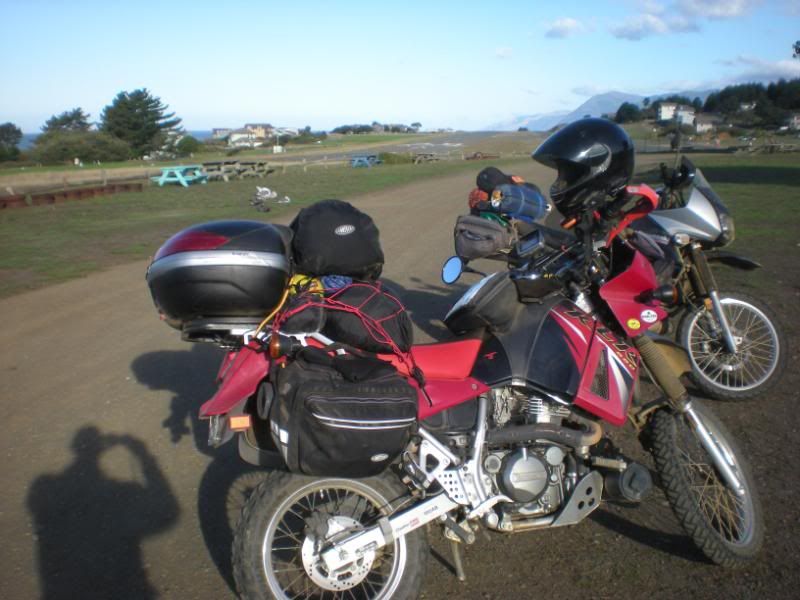 Bike loaded doing the Lost Coast
Loaded for big Sir.
Actually it looks the same on every trip so no more boring pics
MB4
---
PPMC # 3

Yo! To the brothers.

RIP Darin, Ben, Carey


"I am the muffin man"
Similar Threads
Thread
Thread Starter
Forum
Replies
Last Post
Loaded for bear

Bush Pilot

Show Off Your Bike

22

09-22-2009

09:29 PM

Loaded up....

Capt stan

Southeast Riders

2

05-12-2009

11:24 PM

A17 Loaded For Camping

michaeln

Show Off Your Bike

4

09-28-2007

11:50 AM