Another awesome Sunday ride.
---
Met up with SanDiegoWheels for a ride up into the mountains. We followed a dirt road up to an old fire lookout (elevation approx. 6500-ft). There were some real oh Sh!t moments for me, but I managed to get through it. The road was a little more challenging than I'm used to so I slowed it down and made it up the mountain. Did I mention how much I love riding this bike?
Thanks again Kevin, this one was awesome.
Pics below. Video later.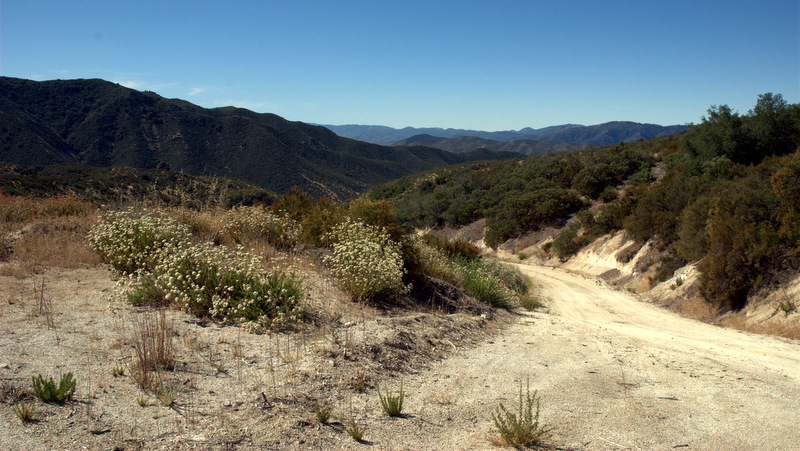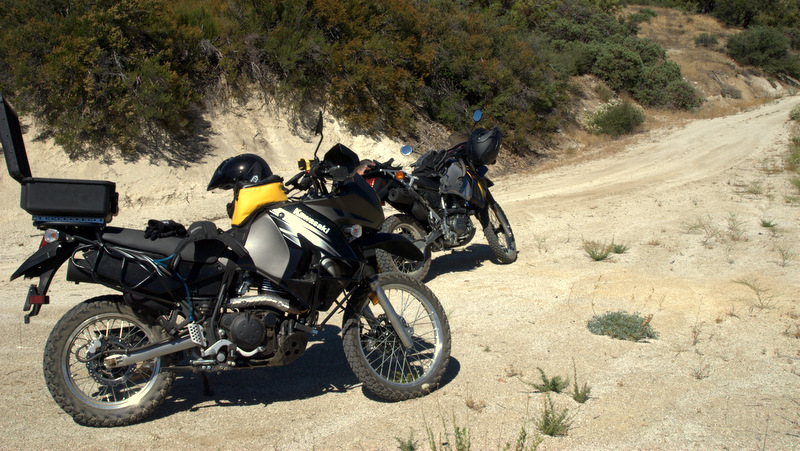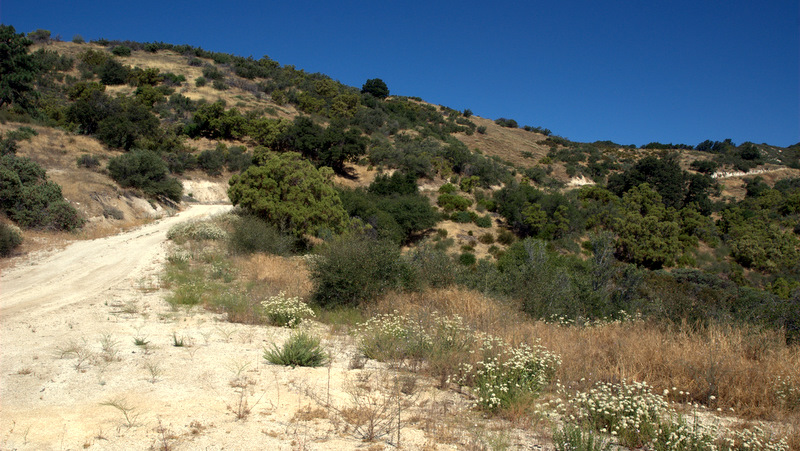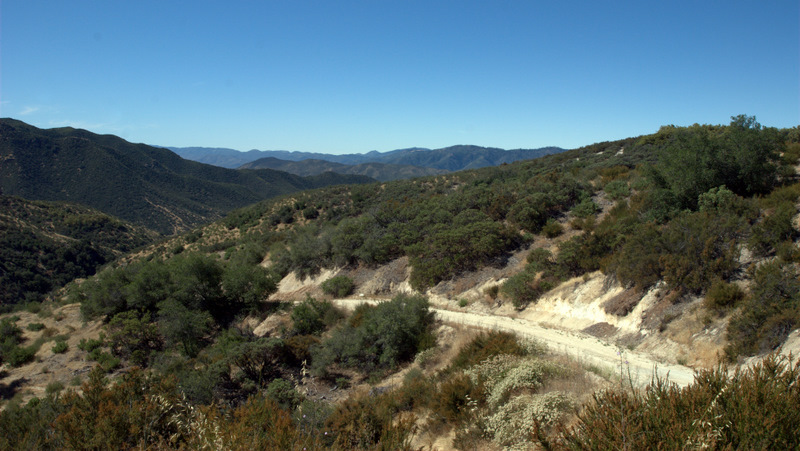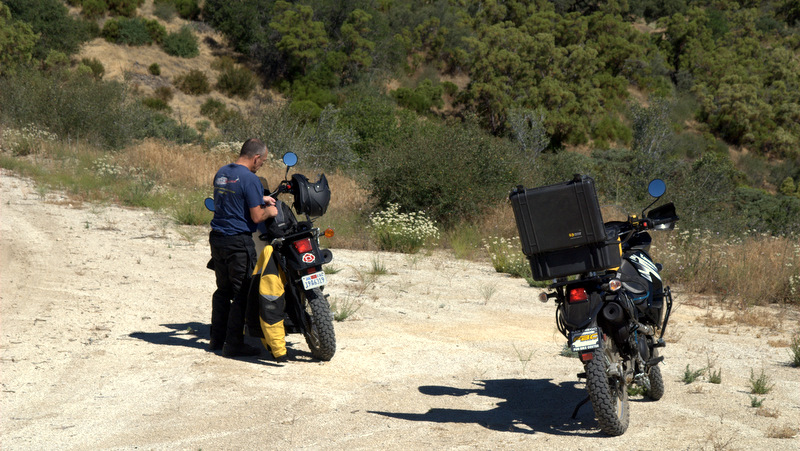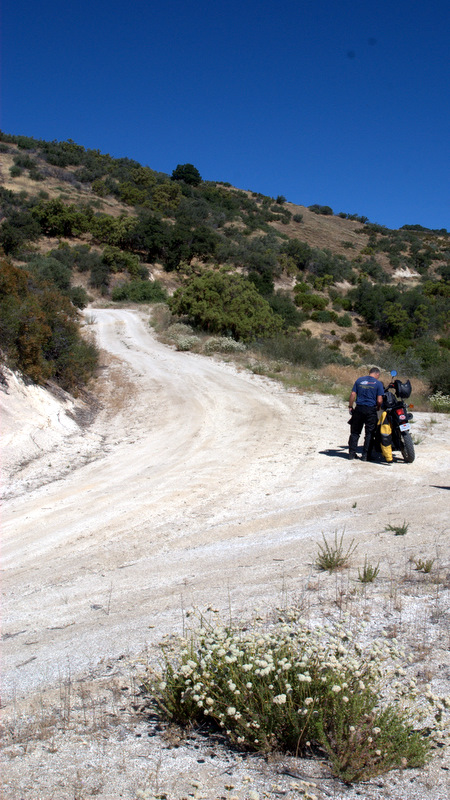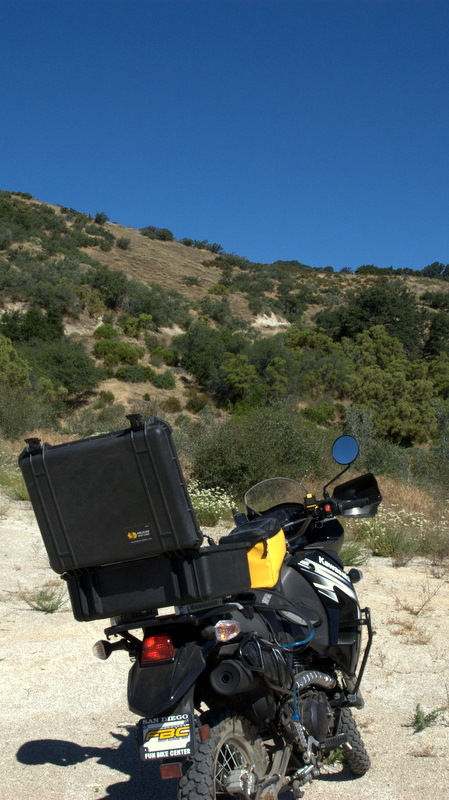 And a few more,...
---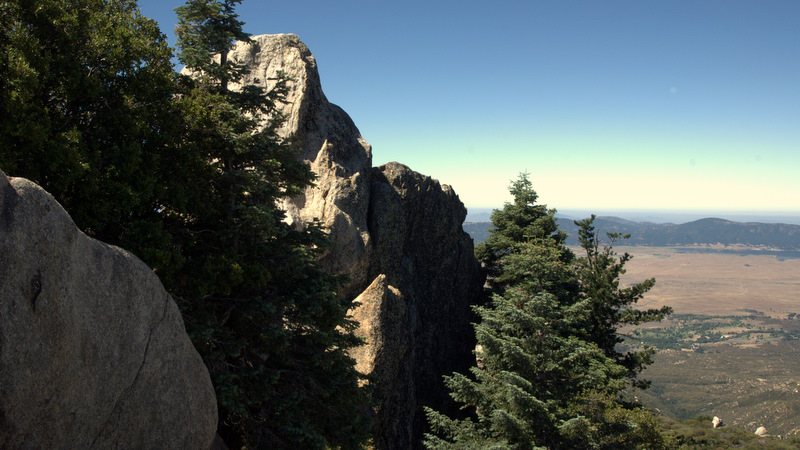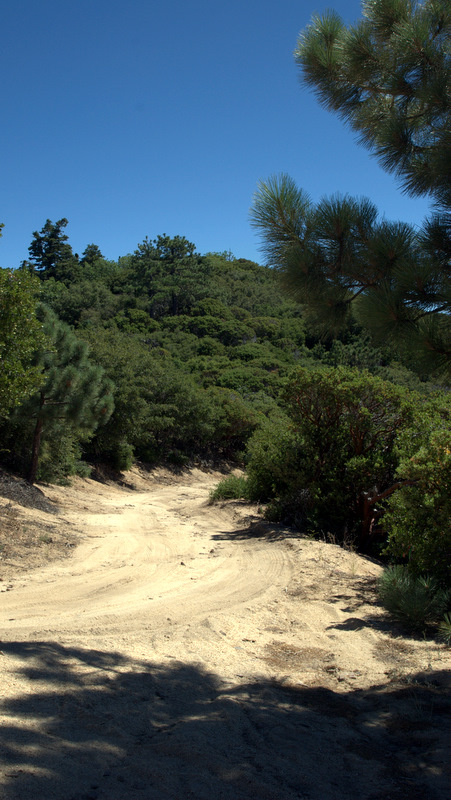 Just to give you an idea of where we rode, this is part of our route ploted in Google Earth.
4th Gear
Join Date: Apr 2011
Location: Kansas
Posts: 1,205
That's awesome, you suck. lol
Where's the tag on the bike?
Do you guys ever run into people living up in the mountains?
---
Kawasaki KLR650 - Adventure Lite
Tagged KTM250XCF-W - Rocket
Tagged KLX300 - Trail Tractor
'84 XR250R - Retro Ride
RMZ250 - Dirty
CRF80 - Kids
CRF70 - Kids
Quote:
That's awesome, you suck. lol
Where's the tag on the bike?
Do you guys ever run into people living up in the mountains?
Tag? If you mean my plate, I think CA DMV only has about 5 people working there now so it takes about three months to get your plate.
This was on an Indian reservation, but after we got past the few houses at the beginning of the road, it was our road. Not many tracks either. But no, no mountain men.
Awesome ride report. Great pictures. Fire lookout is cool.

Thanks guys.
---
Sent from my rotary phone
================================
Track me here -
https://spotwalla.com/tripViewer.php...354a61e5f3997a
Michael G in SF
|
2018 KTM 1090R Adventure | 02 XR400R (Plated)
|
2011 FJ Cruiser Army Green
|
------------------------------------------------------------
"If you have the will and not the way, you wont get very far."
Snakeboy66
OverDrive
Join Date: Jan 2011
Location: NW MO
Posts: 5,407
Excellent scenery and some great pictures: top-notch photo quality. Thanks for sharing them. Always thought manning a fire lookout station would be a great job. The Google Earth route trace was cool: good idea. Obviously a great ride!




1st Gear
Join Date: May 2011
Location: San Diego County
Posts: 84
Chuck, its not often pics do the scenery justice, but in this case I think they are accurate! Nice job behind the shutter. SD_Charlie was considerate enough to leave out my results from the gravity test I performed. You all can be assured, the gravity pull is in full force, I got through my first fall with I assume the common bent shifter lever, tweeked mirrors, and a few scratches on the plastic of the Gen 1. This was a great ride. A KLR ride with no dirt just would'nt be a ride!
---
07 Black/Silver

Carpe Diem
Great pics. I have had some VERY interesting experiences on indian reservations around San Diego.




---
"In a car you're always in a compartment, and because you're used to it you don't realize that through that car window everything you see is just more TV." R. Pirsig
PPMC #1.
Soon, we ride.
AKA JD Mader or you can call me "Dan" just not early for dinner.
Click my handle for a link to my homepage/blog...which has nothing to do with MCs. Free literature and music! Viva La Revolucion!
-------------------
2008 KLR 650
RIP DM - Soon, we ride.