Sold My DR today..*Sniff*
---
Well, we had a good coupla decades together but now its moved on to a good owner and will get lots of love.....
It was a motorcycle courier bike from the start and now its going back to work delivering things...Its life has come full circle.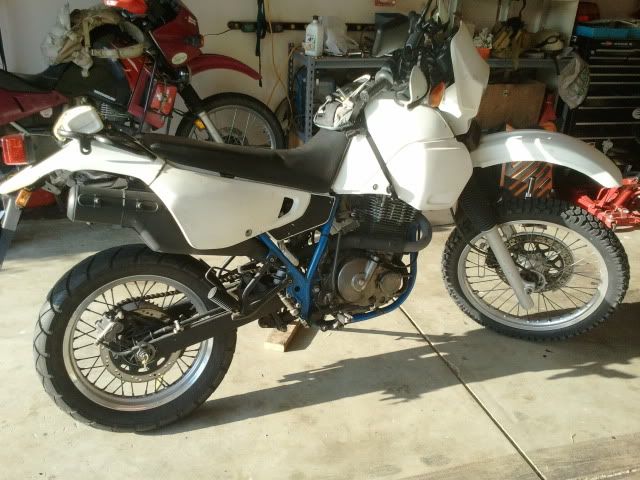 They grow up so fast *sniff* *sniff*
---
Tractorking
Sitting on a dock of the Bay
Redwood City, California

"Although motorcycle riding is romantic, motorcycle maintenance is purely classic."
Robert M. Pirsig
I feel your pain brother.




---
"In a car you're always in a compartment, and because you're used to it you don't realize that through that car window everything you see is just more TV." R. Pirsig
PPMC #1.
Soon, we ride.
AKA JD Mader or you can call me "Dan" just not early for dinner.
Click my handle for a link to my homepage/blog...which has nothing to do with MCs. Free literature and music! Viva La Revolucion!
-------------------
2008 KLR 650
RIP DM - Soon, we ride.
That was a sweet looking bike, I would have had a really hard time parting with it!
---