Guest
Join Date: Oct 2006
Posts: 206
A Really Bad Idea (or maybe a really fun Adventure!!!)
---
So here I am. Home for the Holidays in St. Ignace, Michigan with a lot of time on my hands. And I think to myself "Self, wouldn't it be fun to ride a motorcycle to Mackinac Island?"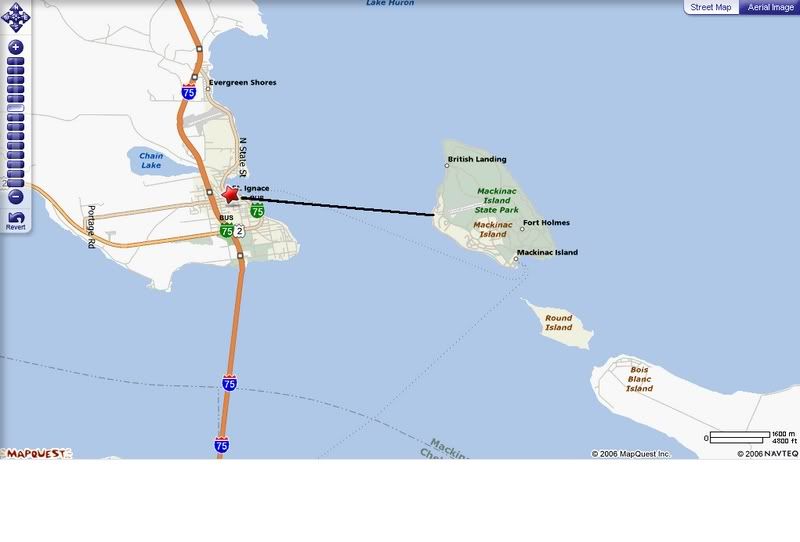 Usually an ice bridge forms between St. Ignace and Mackinac Island. The locals that live there year round use this ice bridge to get to and from town to replunish their beer supply. They ride back and forth on Snowmobiles usually guided by a path marked with discarded Christmas Trees. If the ice isn't thick enough to keep the boats from running but to thing to ride on they take airplanes, but what fun is that.
Maybe some year when the winter is cold, the ice is thick and I actually have a bike I'll stud the tires and make a run for The Island.
Anybody want to come with me? Paper can stud the scooter and provide the tunes...
I would have to vote "bad ideal" for a couple reasons.

1) Cold temps cause my bones to hurt more, and it would be hard to have an "ice" bridge and not have the cold temps.
2) Ohio seperates KY from MI, and getting there would cause me to much discomfort, because of #1.
3) No desire to ride to the island, islands are surrounded by water, and motorcycles have a hard time crossing water over three fett deep, unless it is frozen, and that takes us back to $1 again.

Now if the same question had been asked 40 years ago when I lived in MI I'm sure my answer would have beed different. Ice fishing was fun back then.
---
Today is the first day of the rest of your life.
Guest
Join Date: Oct 2006
Posts: 206
I'll put you down as a Maybe :mrgreen:

(just kidding)

No ice bridge this year. But I remember one year when it was super cold all winter, the ice was super thick and wouldn't leave. So when it was time to open the shipping channels one of the big Cutters came over to break it up. The people on the island were very upset so in protest they rode their snowmobile infront of the cutter as it was breaking the ice. I was watching them from shore and the sleds would run up then disapear behind the boat. They were getting really really close to that thing. :shock:

I know some people who almost bicycled over there once. But they turned around after it got a little too real.

Brian
ice is for gin and tonic and climbing, sounds fun, but not for this cat. Have you ever seen the history channel show about the canadian ice highway, they drive 18 wheelers across ice roads in the winter delivering supplies..... just nuts !
---
2002 KLR 650
1978 RD 400 vintage racer
"I'm flat out like a lizard drinking"
Thanks Steve, you will be missed.
Guest
Join Date: Oct 2006
Posts: 121
That sounds like a blast!
I miss living in the Adirondacks where every winter you could race whatever you want out on the ice (three or more feet thick) :mrgreen:
---
*** KLR650, Tweeting long before your kids thought it was cool.
ADVFilmer videos of trails, reviews and other dual sport related stuff.
http://www.youtube.com/user/advfilmer