Had to say NO to work today!! :)
---
Absolutely gorgeous day. The sky was brilliant blue and the temps were to top out at around 74 degrees. How can a man be expected to work in these conditions. LOL. So, decided to do a solo ride today around some local back roads that I had not been on before. Found some nice curves and some great gravel roads with great views.
This is KY 52 east coming into Irvine, Ky.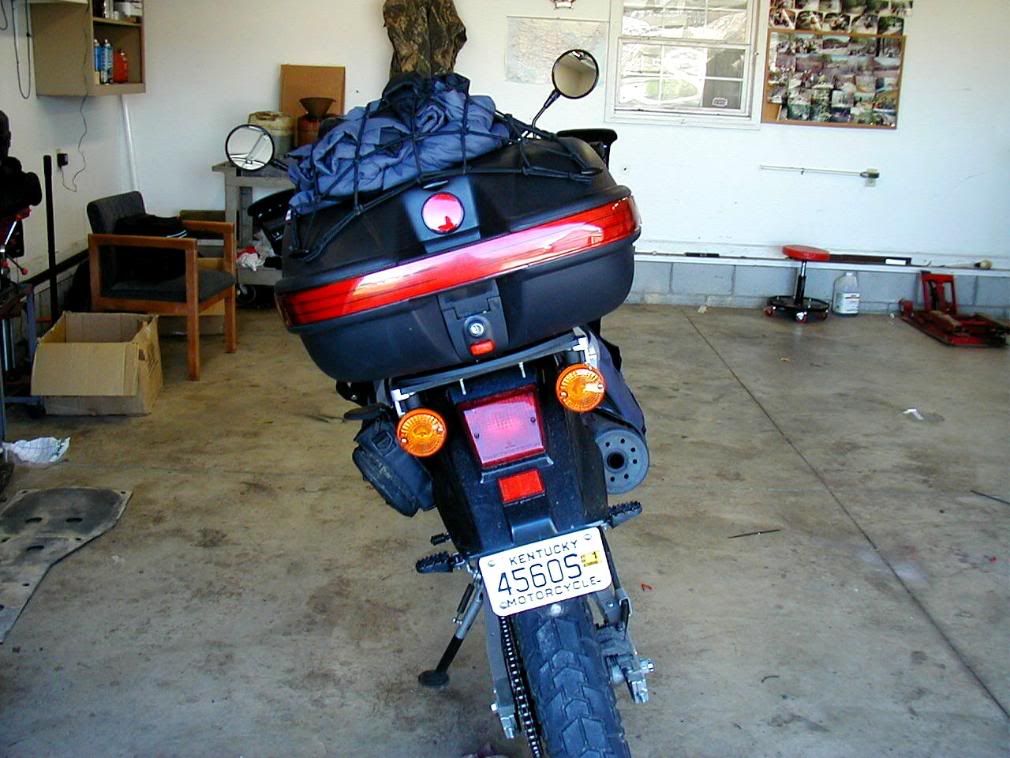 This bridge Crosses the Ky. River. If ever in this area, there is a nice out of the way restaurant directly under the bridge that serves up some of the best frog legs and pork chops that I have had. Wish I had got a pic of the place.
Some of the hills close up. This is a nice quiet lil community whose beginnings began with coal and the railroad. This is still 52 east out of Ravenna, part of Irvine.
Here is a fresh water spring located on Tipton Ridge, we're still on 52 east. It is located on the west side of the ridge about halfway up. It will be on the right. The water is sweet and COLD. Many locals will come to these and fill up 5 gallon bottles and use it for their drinking water.
This is the view up the road from the water spring. This road has some nice curves and is quite fun. Not a lot of traffic.
Will post more later this evening.
---
Last edited by DXKLR; 09-14-2007 at

07:47 AM

.
Guest
Join Date: Aug 2007
Posts: 22
I couldn't say no to work today, but i did ride the bike to the office. I'm feeding my need for riding by looking at the forum at work...take that job!
I rode on up and over Tipton Ridge til I came to road 975 which turns to the left coming down the ridge. There is a camp called Alder's Gate at the end of this road, but so is one of the Ore Furnaces in this area. This one is in almost perfect condition, considering it is right at 150 years old.
This is the sign you will see as you come to the Furnace.
The furnace is about a 1/4 mile down to the left.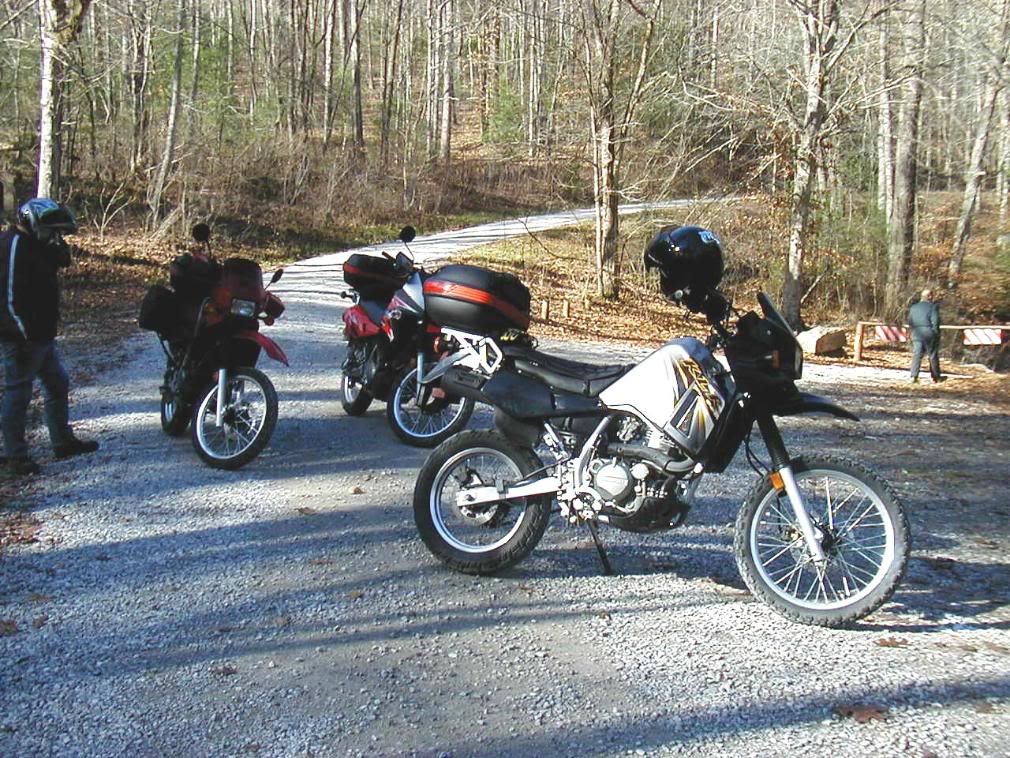 This is the Furnace. There used to be a building to the left and then another up behind that on the hill side. The one on the hillside stored the charcoal, timber and coal. This thing is HUGE. The cool thing about this is that not one bit of concrete or a similar subistute was used to erect this. It is all cut stone, designed to fit perfectly and interlock. They are trying to find someone to come in and repair the furnace, but cannot find anyone in the states that has the knowledge of how to do this, so they are now looking in Europe for any companies that might be of help.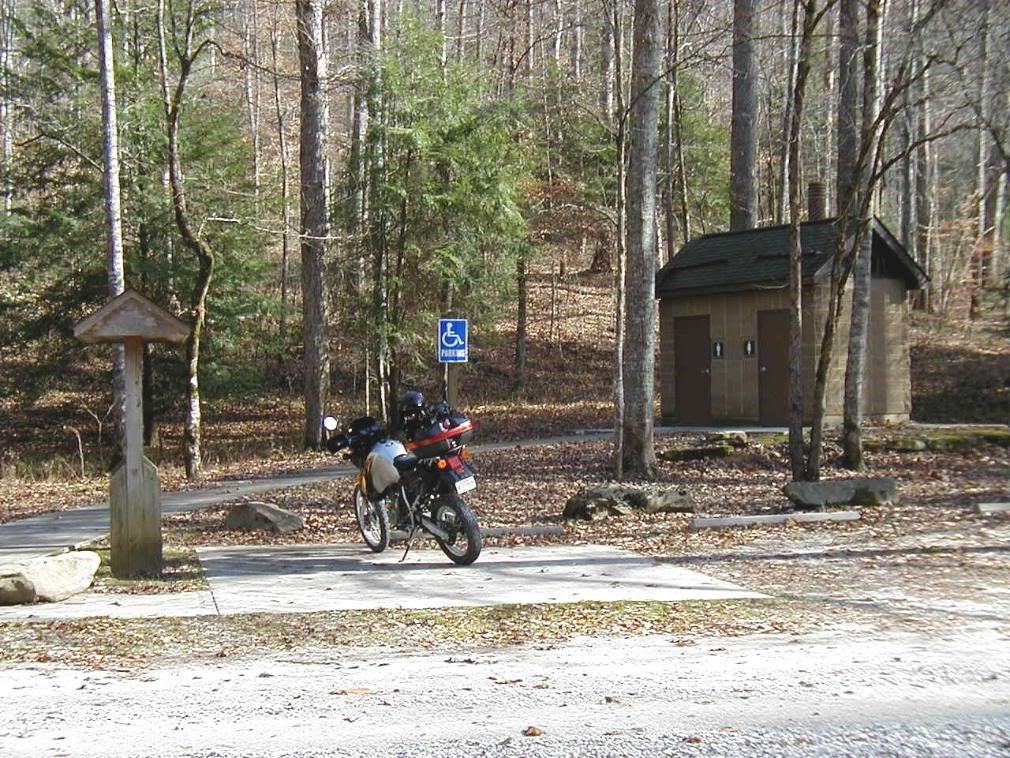 After seeing the furnace I backtracked a couple of miles back up 52 west till I came to road 213. This turned off 52 to the right. I followed 213 for several miles, but didn't really see anything worth getting a pic of, but the road was nice and curvy, weaving in and out of the hills and valleys. I took 213 until I came to "High Rock Road", road #1057. This I followed along for several more miles until I came to highway 1639 pictured below.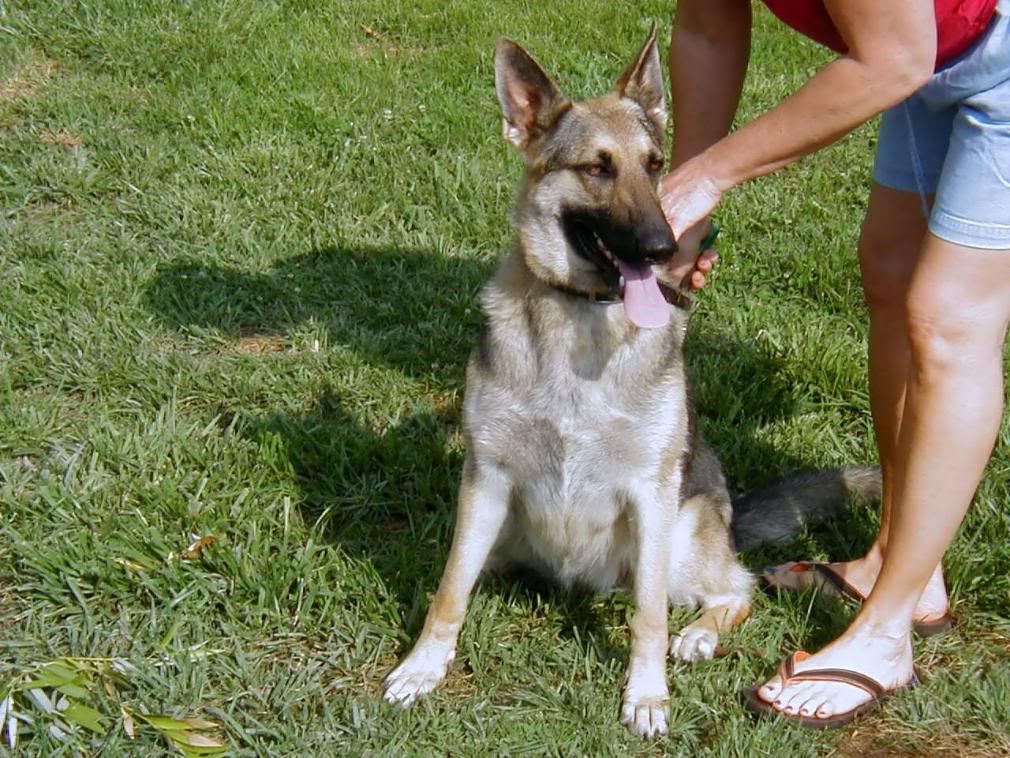 ---
Last edited by DXKLR; 09-14-2007 at

07:50 AM

.
I decided to pull over and take a water break, and check the map.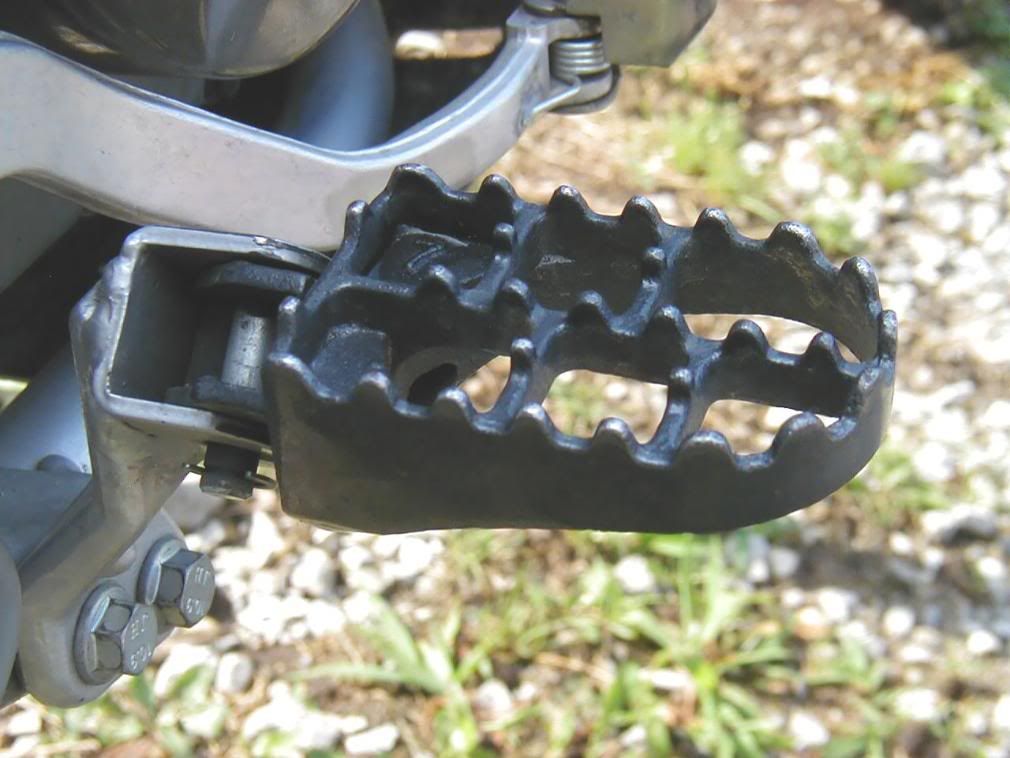 While there a fellow biker pulled up on a Vulcan 800 and checked to make sure everything was ok. We ended up talking for about 20 minutes finding out we had the same back issues and he filled me in on a nice gravel road back down 213 out of Stanton, Ky. I offered him some water, but he wanted to get back to riding, can't say as I blame him, so I decided to follow 1639 east to Stanton and then take highway 213 back down toward the furnaces. This essentially makes a nice big loop, and worked well for me. The ride to Stanton was easy and uneventful. Turning onto 213 south I made my way thru some nice climbs and turns. Coming back to the Furnace area I folled 213 till I came upon a road that turned to the right, the sign showing "Cottage Furnace Picnic Area". This was the gravel road my buddy on the bike told me about. Followed black top for about two miles then went straight to gravel. We are now on FR 227.
Followed 227 for 2-3 miles and came to this sign.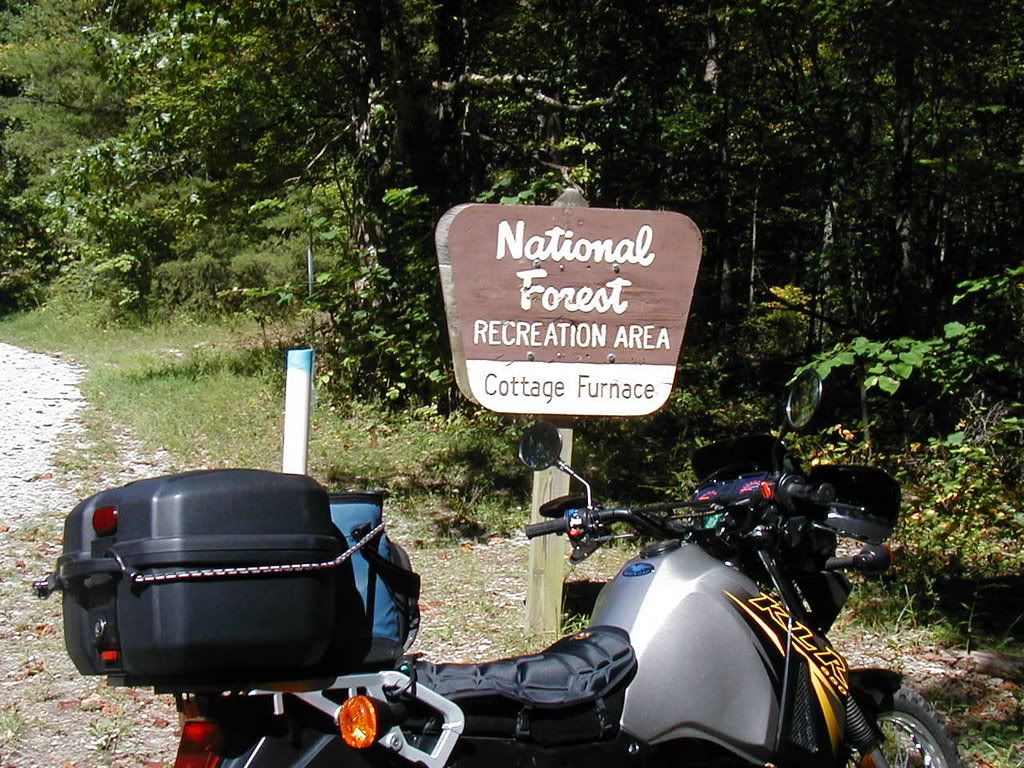 To the left was FR231
So what the heck, lets see where it goes.
---
Last edited by DXKLR; 09-14-2007 at

08:02 AM

.
Followed 231 till it ended at a picnic area.
They even had a ahem "nice" double holer. I really needed to use it, but, well just couldn't handle the smell. LOL. I held it in.
Was a nice lil space in the middle with a table and some large rocks.
---
Last edited by DXKLR; 09-14-2007 at

08:05 AM

.
I backtracked 231 to 227 and proceeded to follow it, my map showing it would eventually bring me back into Irvine.
At this point I got lazy and decided to hang the camera off my wrist as I was not travelling that fast down the gravel. If I saw something of interest, i would just raise it, aim and shoot. I think my pics from this point came out pretty good by doing that.
Funny I said something of interest, because not far down the road, I saw two deer, standing in the right side of the road. I pulled in the clutch, coasted, and got my camera ready, trying to get as close as I could before they ran off. The picture makes it look like they were a long way off, but they were quite close, enough I almost had to stop. Then all of a sudden with one big leap they both were in the trees to the left, long gone.
It's amazes me how the feeling of loneliness can get to a person quickly when in the back country.
Ah, but it doesn't last long. I was needing this kind of get away. The feeling of lifes lil pressures melting into the warm sun and the beauty of the forest and the rumble of my trusty KLR.
---
Last edited by DXKLR; 09-14-2007 at

08:07 AM

.
All of the sudden I come out of the dense trees and see this, talk about breathtaking, when you aren't expecting that kind of view.
A lil closer view, that is Irvine way off in the distance in the valley. I had to sit here for a bit and just take it all in. Yes that road "drops" steeply as you can see.
Ok this probably was not a good idea, but I was committed. Here I am going down the hill, which is quite rough, braking with the rear brake and trying to take a pic with my right hand. Sorry for the blurryness. This downhill journey was almost a mile in length.
As I thought, this road then returned to blacktop at the bottom, and houses started becoming quite frequent, till in the blink of an eye, I was pulling up to the Main street in downtown Irvine, right next to the Elementary school. I rolled out and headed home, refreshed, full of purpose and completely satisfied with my day of NO work! I hope you all had a great too!
---
Last edited by DXKLR; 09-14-2007 at

08:08 AM

.
Quote:
I couldn't say no to work today, but i did ride the bike to the office. I'm feeding my need for riding by looking at the forum at work...take that job!
LOL, excellent way to spend quality time at work.
Always nice to find freshwater springs.Something cool about them.
Definetly a great ride.Sometimes I feel fortunate to live on the east coast with all the small mountains and hills.Thanks for sharing
---
You can't shake hands with a fist
If you can read this,thank a teacher.Since it's in English,
thank a soldier.
---------------
What could possibly happen
---------------
05 KLR The faster Red one
01 Triumph Tiger Sold
08 KTM 990 Adv S
08 Yamaha 250 WR Sold
09 KTM 530 EXC
I gotta figure out how you all attach those large pics with your threads, I even used photobucket, but that made them smaller.. any suggestions??