DirtRoadPassion.....you will be missed!
---
KLR community..........it's very sad news to lose one of our brothers.....here is a quote I borrowed from tube8520:
I don't know any of you, but we were all riding friends of Bob Ferer and he spoke fondly of you when we were together. Bob was a very private man so I don't know who knew what, but it is with sadness in my heart that I write to tell you that Bob lost his battle with Leukemia yesterday. Visitation will be on Wednesday or Thursday and I obviously don't have details yet on the services but will e-mail again when I do.
This is the sad email I received this morning.
We have lost I believe one great guy, rider and friend!

Bob will truly be missed!
Whenever Bob's around.....here come the strays....they know a good heart when they see one!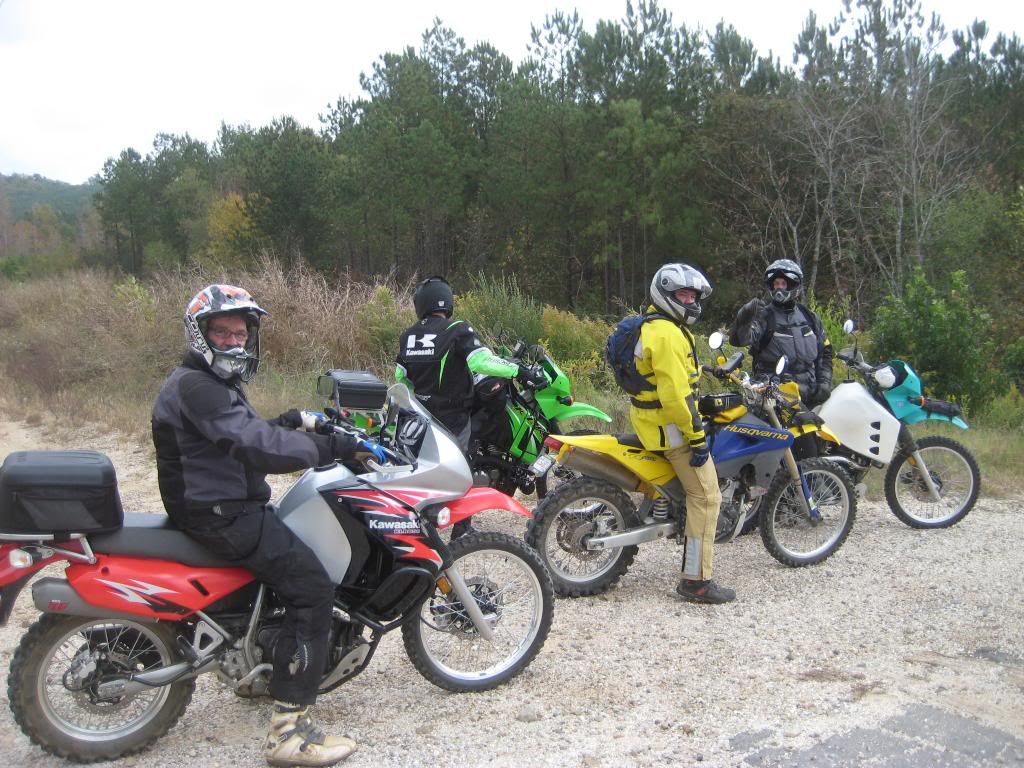 Bob's Super Tenere was probably the sweetest ride there!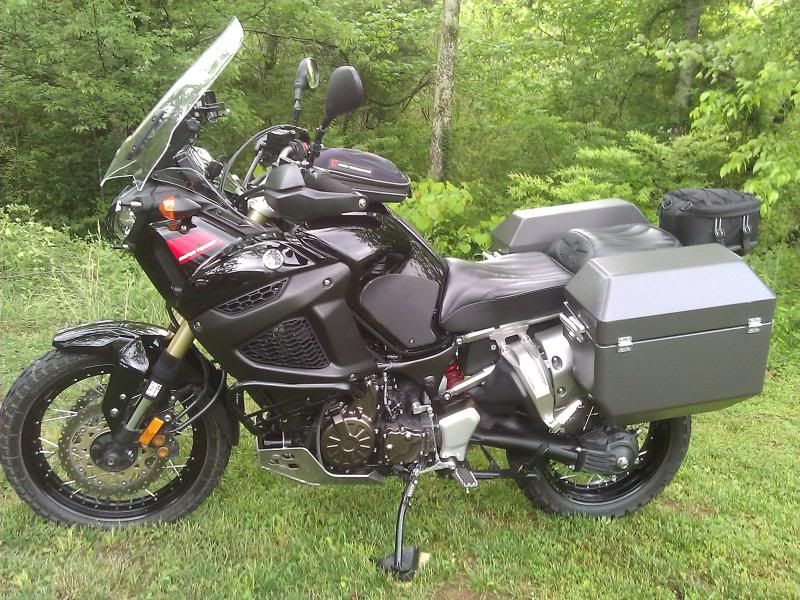 Bob in his living quarters for the weekend!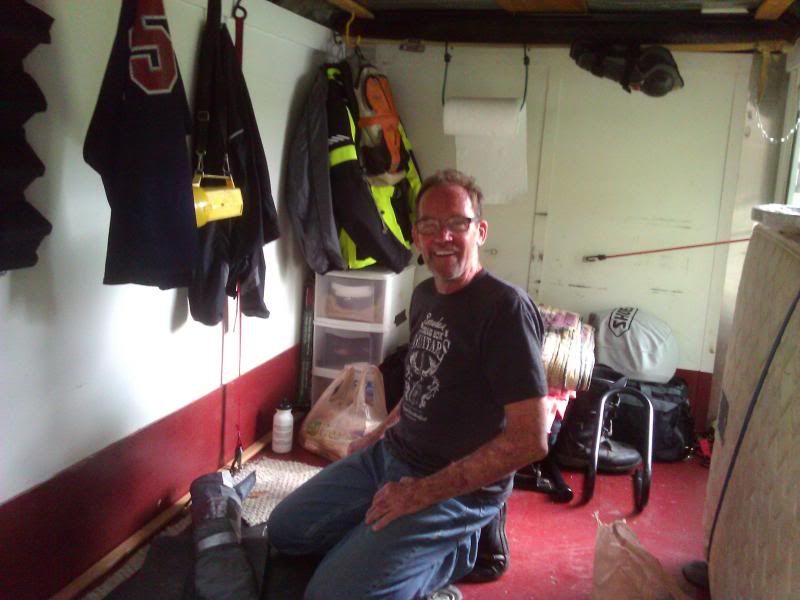 ---
Keep Loving Rides!
Believe it or not, I was an hour early when I went to see Bob on Thursday. So I into the local Suzuki bike shop (I figured Bob had been in many times). Just before 10, I left and went another 2 miles to the funeral home. I got there just before the family, so I got to spend some quality time with them. They were so nice........and was happy to have me pay my respects.
I thought I would share a few pics with you.......here is Bob with his 2 boys!
Bob and his Super Tenere one more time...........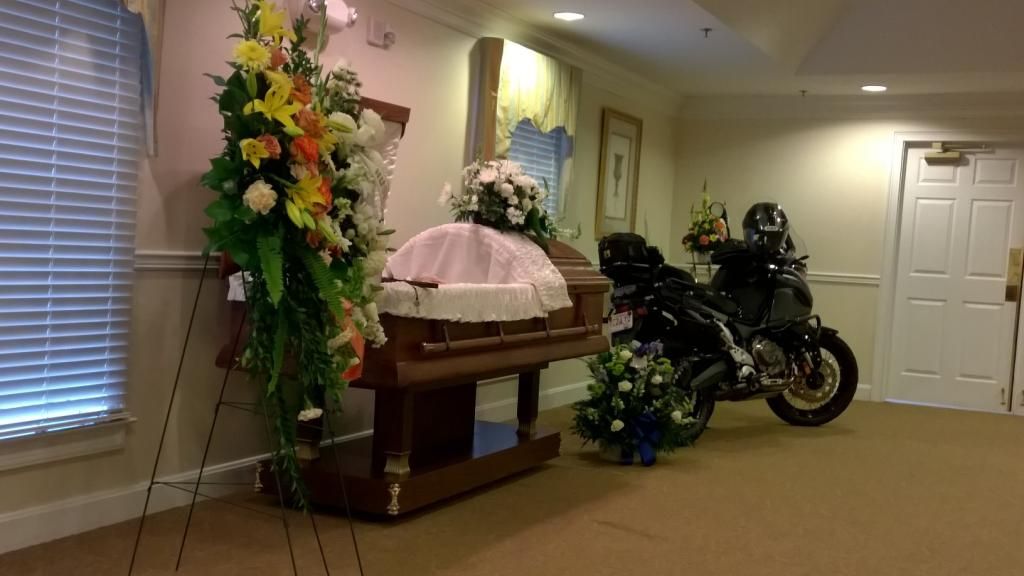 I had a hard time writing this morning.......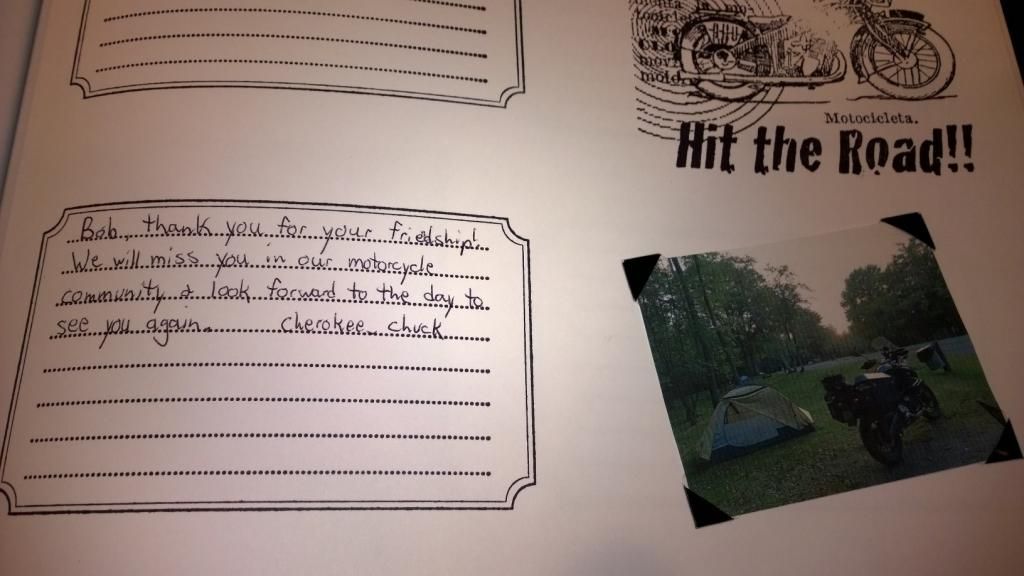 The boys said they plan on keeping the bikes for a while and hope to ride along with us soon. They seemed to be good guys! Thanks again for the many laughs, stories, and memories, Bob. Ride on.............
---
Keep Loving Rides!
RIP rider.

Sorry for your loss.
---
Sent from my rotary phone
================================
Track me here -
https://spotwalla.com/tripViewer.php...354a61e5f3997a
Michael G in SF
|
2018 KTM 1090R Adventure | 02 XR400R (Plated)
|
2011 FJ Cruiser Army Green
|
------------------------------------------------------------
"If you have the will and not the way, you wont get very far."
Snakeboy66
I have been thinking since yesterday (I know...dangerous), and I would like to honor Bob during our Valley in the Sky ride next month out of Two Wheels of Suches! I'm thinking the Saturday ride would be a good day to celebrate his life. As I mentioned earlier, his boys are wanting to ride with us sometime, so I will call and let them know my thoughts. Whether or not they can come I think it would be a great time to spend sharing stories of Bob's adventures. Heck, the whole rally weekend couldn't handle all of them!
Also, Wayne, owner of Cherohala Mountain Trails Campground, is wanting to do something very similar during the TDT X Rally. Not sure all his thoughts, but since the last ride Bob and I were on together was the Saturday ride of TDT IX, I thought I would lead a group on that same route this year and call it the 'DirtRoadPassion Run'.
Let me know your thoughts............and hope to see you guys at these rides!
Southeast Rallies......
http://www.klrforum.com/showthread.php?t=40314
TDT IX - Cherokee Classic Run
Pics of our ride up River Rd.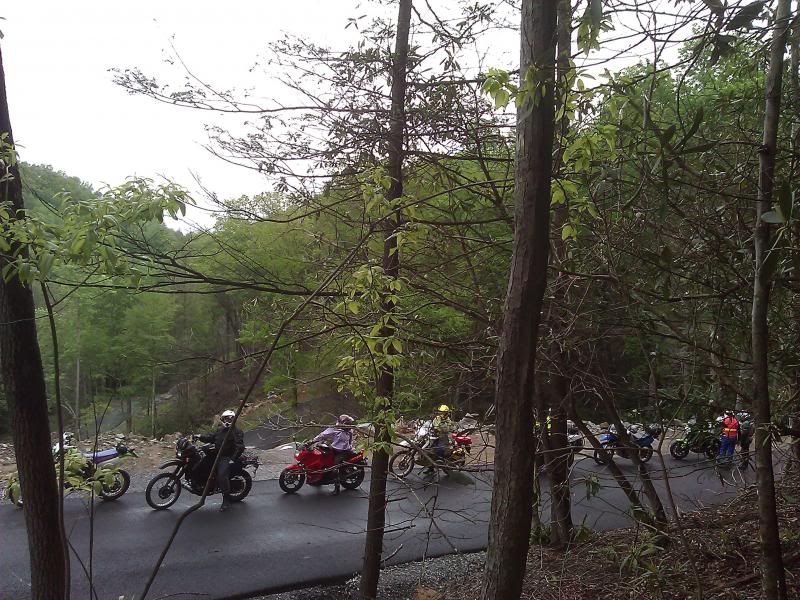 Sunday Morning, Wayne fixed us a mean breakfast!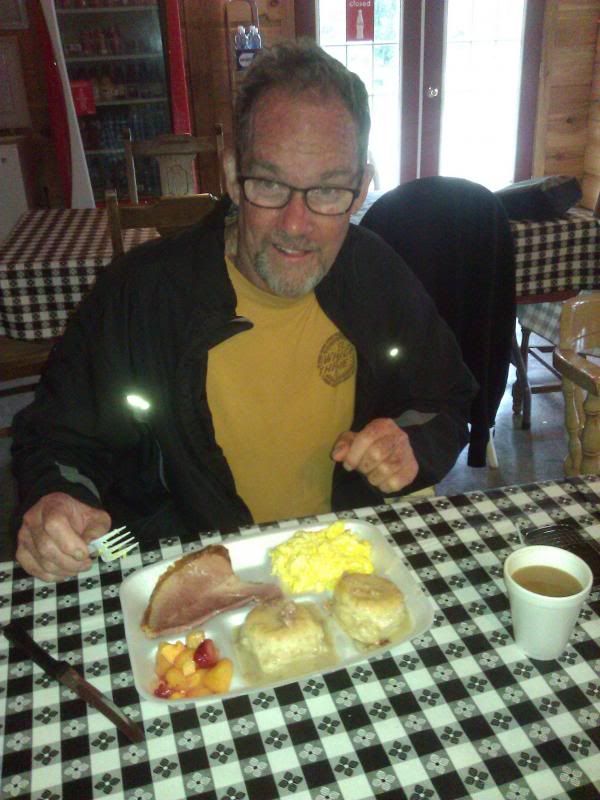 ---
Keep Loving Rides!
---
Last edited by cherokee_chuck; 03-07-2015 at

11:10 PM

.
OverDrive
Join Date: Nov 2009
Location: Lander, Wyoming
Posts: 6,486
Cherokee_chuck,
Sorry to hear of you friends passing.
A commemorative ride in his Honor sounds fitting.
---
pdwestman
Modify at "YOUR OWN RISK"!

Still riding my 1987 KL650-A1. 85,000+ miles & counting
I'm sorry as well. RIP.




---
"In a car you're always in a compartment, and because you're used to it you don't realize that through that car window everything you see is just more TV." R. Pirsig
PPMC #1.
Soon, we ride.
AKA JD Mader or you can call me "Dan" just not early for dinner.
Click my handle for a link to my homepage/blog...which has nothing to do with MCs. Free literature and music! Viva La Revolucion!
-------------------
2008 KLR 650
RIP DM - Soon, we ride.