Guest
Join Date: Jan 2009
Posts: 9
Camo paint
---
Ive looked over this site and only sporadically have seen bikes in a camo style paint job and military kited out bikes. Id like to know if there is a specific thread hidden here as I am interested in going that route.
I believe in function over form but I give into the slick look of desert camo or olive drab
2nd Gear
Join Date: Sep 2008
Location: Sacramento, CA
Posts: 106
function over form? Isn't that how ya ended up with the KLR in the first place?
The damn beast has actually grown on me!
As far as camo, I like the woodlands camo the best. Most here would argue, why would you want to hide your bike anymore then it already is. As far as the military look goes, I am not sure if you have heard, but.....
http://www.angelfire.com/mo/motormark/marineklr.html
Guest
Join Date: Sep 2008
Posts: 2
Neutral
Join Date: Mar 2013
Posts: 1
Im not allowed to post a URL until 15 posts (new guy) but once I hit 15 i'll send you a link to my photobucket of my Multicam wrapped 08' KLR 650. everyone around here seems to like it, and just think its great way to personalize your KLR. Not everybody enjoys the amazing dazzling graphics Kawasaki chose, or the pink fading red plastic front and rear fenders.
1st Gear
Join Date: Jan 2013
Location: Edmonton
Posts: 93
Here is my friends R65 with CAMO wrap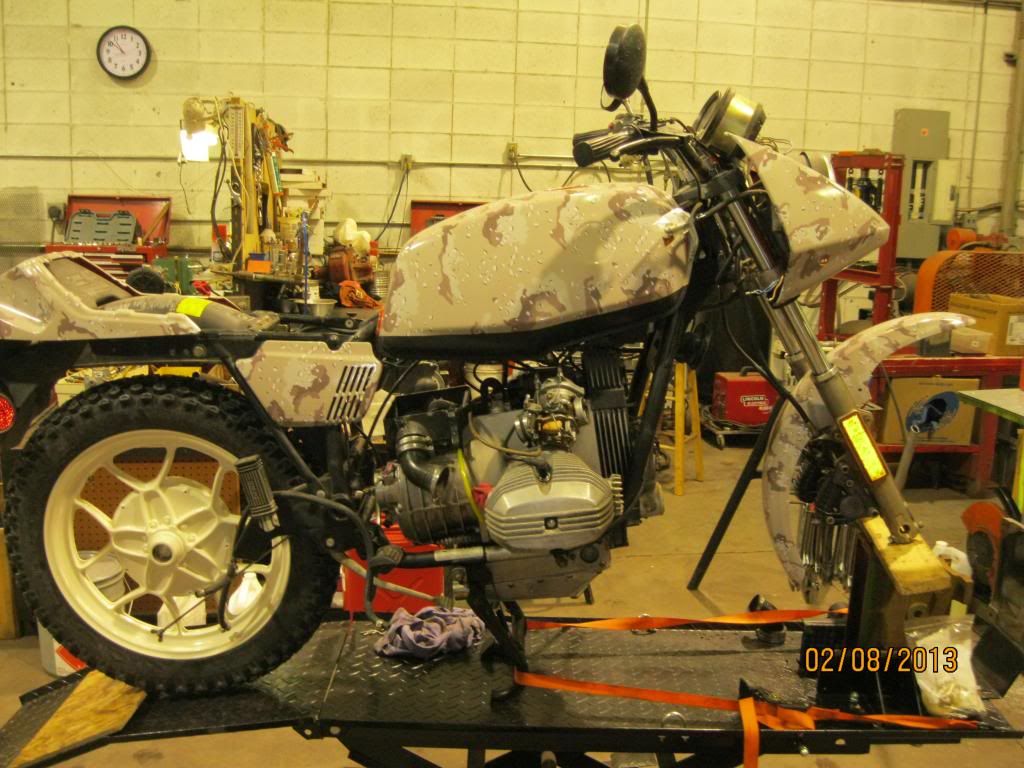 Garry
5th Gear
Join Date: Oct 2011
Location: Lac La Biche Alberta Canada
Posts: 3,206
Check out a site called "CamoClad" Especially their Morning Wood pattern for somthing different and funny.
BTW way to ressurect a 4year old thread!!
Regards....justjeff
---
It's not a Tractor....It's a LOCOMOTIVE!! Chugga Chugga
Woooo WOOOOO!!!!!