Day Of The DOO / Tech Day Report
---
It was like a Doo Hickey love fest at Eagle Mikes tech day today. What a great event for my first go round since getting my KLR, I didn't have any work to do to my bike but was able to ask a bunch of question about me $320 KLR project.
Bikes lining up early about 8am. Ok that's my bike in front.
This sweet 94? Barbie Bike wait's for a Hickey, Doo Hickey.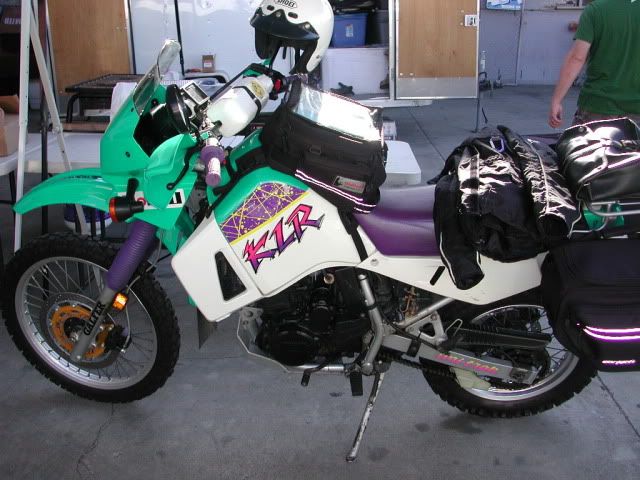 Bikes were moving in and out of the shop with alot of work getting done by the owners and some great KLR folks that just came to help out with the projects. Everything from Doo Hickey upgrade, valve adjustments, tires changed, oil changes and more.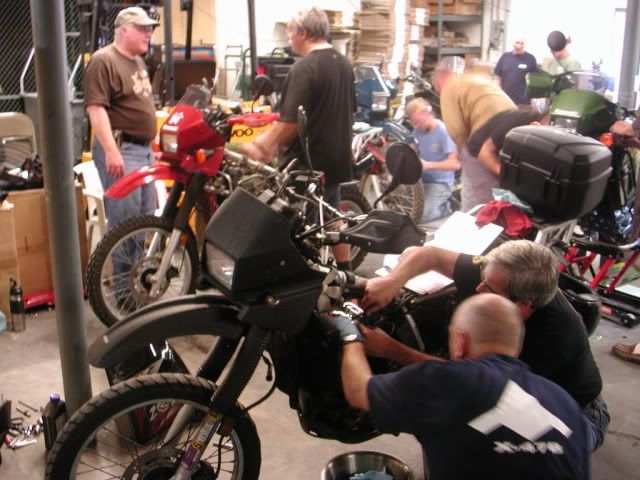 Eagle Mike here giving some tips. What a great guy to set this stuff up.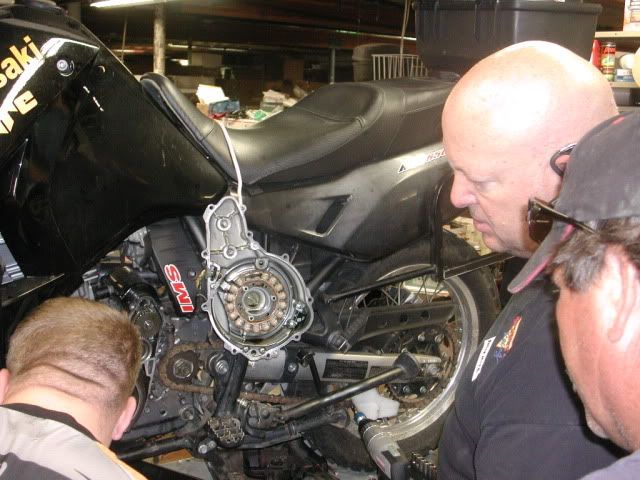 Some of the simple stuff done outside.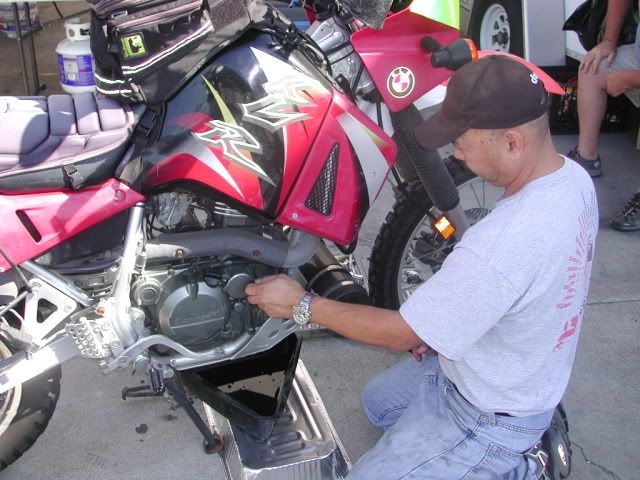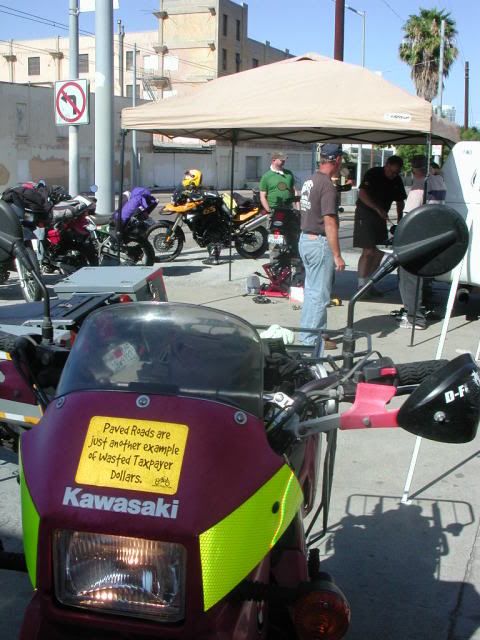 And how lucky are we to have Mike to give up all the space and use of his stuff, and then top it off with Tommy (aka bluefin2na) putting out the best fish tacos in town.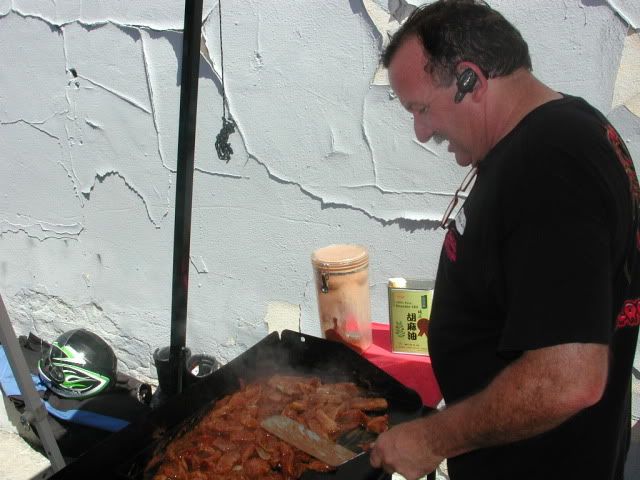 Kelly
2nd Gear
Join Date: Jan 2009
Location: RIVERSIDE, CA.
Posts: 182
Im sooooooooo frikin JEALOUS!
---
Moderator
Join Date: Mar 2007
Location: Fort Sask , Alberta, Canada
Posts: 3,548
That's it - I'm moving.
---
My Kaw Barn - 2004 KLR, 2006 Concours (sold), 1997 Bayou 400.
"It's a friggen motorcycle, it's not supposed to be comfortable, quiet or safe. The wind noise is supposed to hurt your ears, the seat should be hard and riding it should make you shit your pants every now and then. "
<--- Please fill in the 'Location' on your personal profile page. User CP/Edit Your Details

This information makes it much easier for other members to answer/comment on your posts.
Me three.
---
94 KLR,tank guards,sw motech centerstand,Doo done, african switch,mirror dampners, powerpegz, twisted throttle fuses, aluminum skidplate, Bigcee shark disc and jug holder and subframe upgrade, progrip grips,maier handguards/brushguards, avon distanzias,fmf q4 exhaust, headlight guard, handlebar risers, billet rear brake reservoir bracket and guard, dual star shifter,garmin 2820 gps, tmod,disc cover, pcv mod,corbin flat
Similar Threads
Thread
Thread Starter
Forum
Replies
Last Post
Book report

larry31

KLR & Other Motorcycle Related Discussion

0

06-08-2010

06:46 PM

Gas Mileage Report

Hardyreels

KLR & Other Motorcycle Related Discussion

13

10-27-2009

02:13 PM

TDA pic report

Capt stan

Southeast Riders

3

02-02-2009

10:15 PM

Upgrade report

mrweasel2

1987 to 2007 Wrenching & Mods

6

02-19-2008

07:24 PM

N. Ga. Mts. (Scout Report)

cherokee_chuck

Travel Log & Trip Reports

2

08-15-2007

12:19 AM