Guest
Join Date: Oct 2006
Posts: 27
Have you hugged your KLR today?
---
I just thought this was cute!
Baby Bullfrog hugging her daddy's KLR :lol: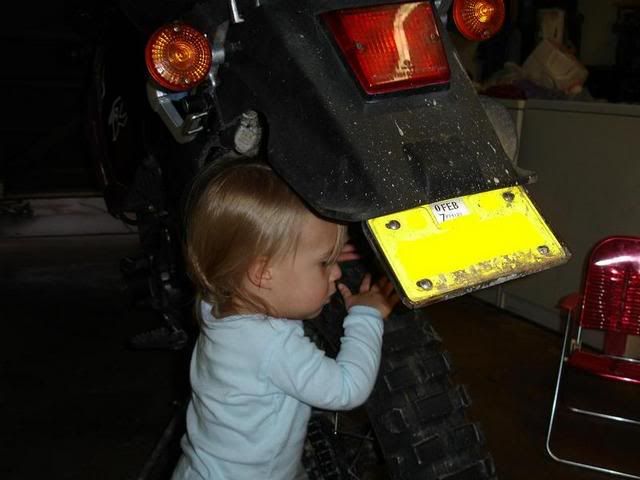 I hug my Kaylr everyday :lol: Very,very,very cute little bullfrog
---
You can't shake hands with a fist
If you can read this,thank a teacher.Since it's in English,
thank a soldier.
---------------
What could possibly happen
---------------
05 KLR The faster Red one
01 Triumph Tiger Sold
08 KTM 990 Adv S
08 Yamaha 250 WR Sold
09 KTM 530 EXC
Guest
Join Date: Sep 2006
Posts: 251
Looks like the cute little bullfrog is checkin treadwear on daddies ride to make sure he's safe. :lol:
Guest
Join Date: Oct 2006
Posts: 308
Mommy........Poop!

:a0019 :shock:


Jamie