Suomy Off-Road and MX Helmets are up to 51% Off!
---

Suomy is an Italian motorcycle helmet brand established in 1997. The company entered the market with a line of racing helmets designed with the use of information gathered by Suomy engineers while working closely with the world's best professional racers. Today, many racing champions prefer Suomy helmets for their outstanding protection, aerodynamics, noise reduction, great ventilation, and ultimate comfort even at high speeds. Ducati Superbike riders wear Suomy helmets since 2000.
The company uses only top-notch materials to produce outer shells and inner liners. Suomy off-road and MX helmet shells are made of extremely lightweight tri-composite and come with modular cheek pads offering outstanding protection, visibility, and comfort. At MOTORCYCLEiD.com, you can get a premium-quality Suomy helmet without paying a premium price. Take Advantage of the sales event and save big while the offer stands.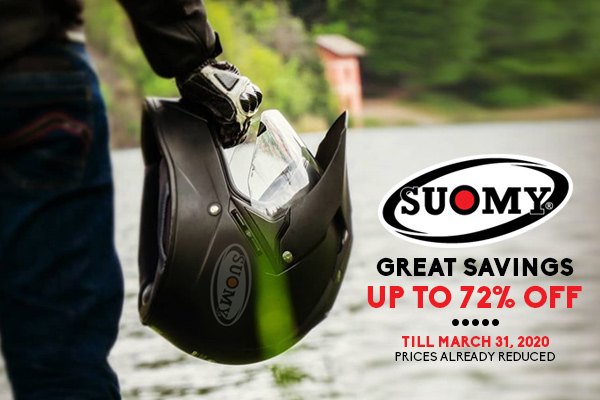 Suomy® - Alpha Bike Off-Road Helmet - MOTORCYCLEiD.com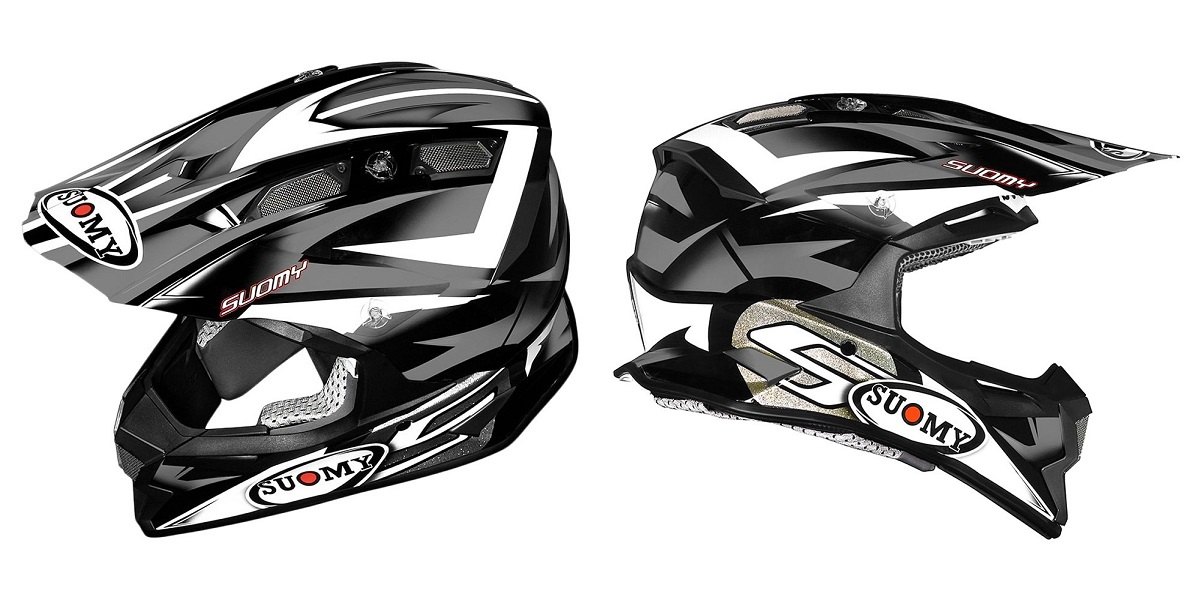 Suomy® - Alpha Pixel Off-Road Helmet - MOTORCYCLEiD.com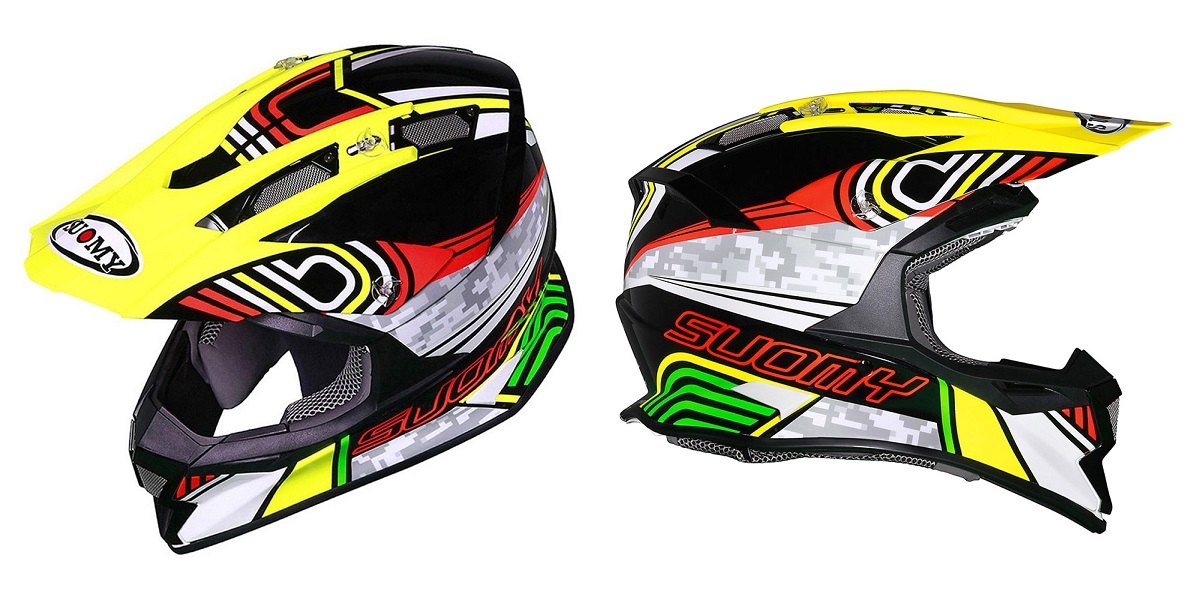 Suomy® - Alpha Warrior Off-Road Helmet - MOTORCYCLEiD.com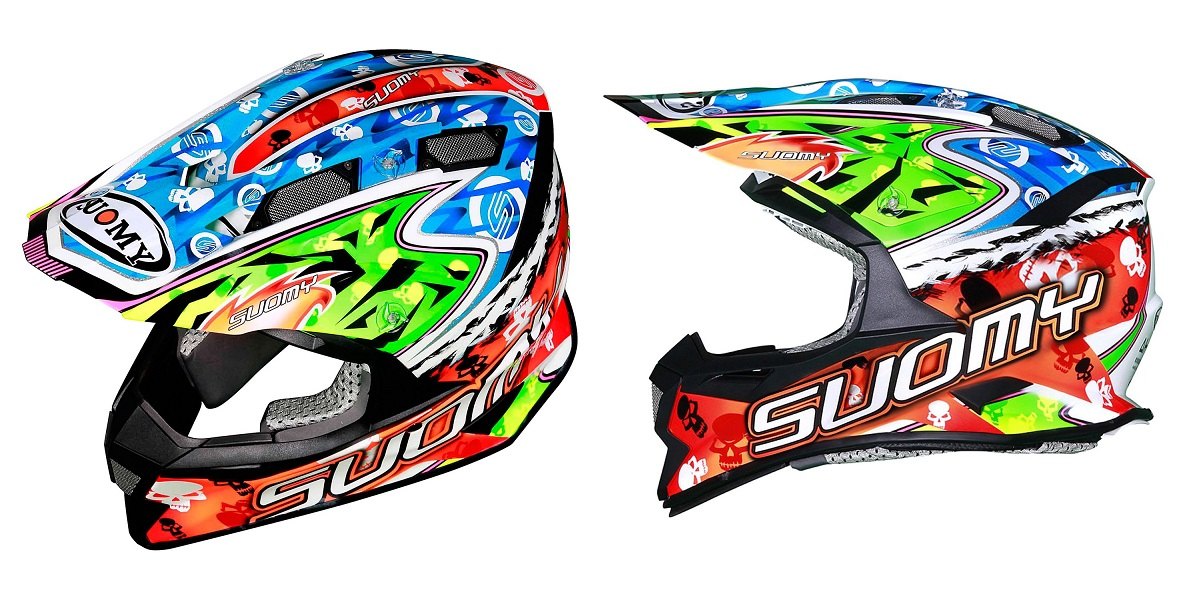 Suomy® - Alpha Solid Off-Road Helmet - MOTORCYCLEiD.com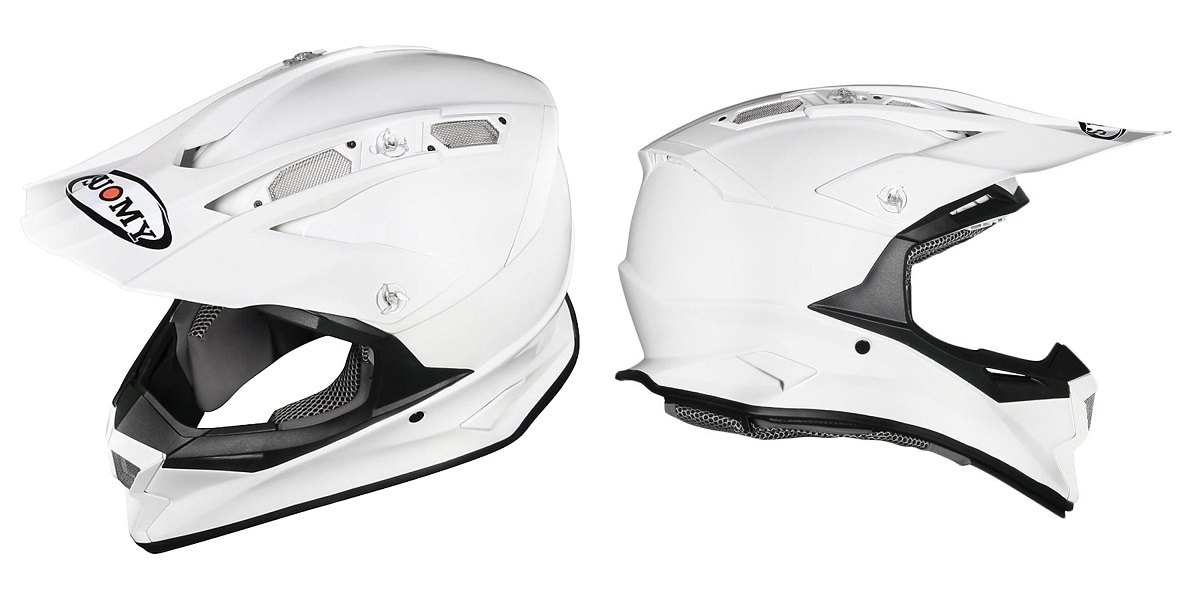 Specifications:
Material: Carbon Fiber, Composite
Helmet Certification: DOT Approved and ECE Approved
Features:
Lightweight – New Carbon Fiber aramid fiber Tricarboco shell
New shell design is more impact resistant, reduces impact angles and works seamlessly with modern neck brace designs
New Super wide Ram air ducts combined with advanced EPS channels allow for total pass through air flow
Coolmax Active fabric comfort liner with Interpower treatment – wicks sweat away and keeps the rider dry and comfortable
Lightweight and soft interchangeable washable cheek pads and liners
Quick Realease cheek pads for emergency helmet removal
Click on the image to enter the product page for more information.
You can browse the full catalog of Suomy helmets by clicking this button:

If you have any questions, feel free to contact us here or call our tech experts at 888.903.4344
---
Reliable
Kawasaki Motorcycle Parts & Accessories - MOTORCYCLEiD.com
Got any questions?
Get advice from our bike experts in
Live Chat
or Call Toll Free: 888.903.4344
Facebook
|
Twitter
|
YouTube
|
Instagram
|
Pinterest
Knowledge base:
Helpful Motorcycle Guides & Articles