Read About Helmet Certification and History in Our Short Article
---

More than a hundred years ago, when motorcycles became faster and more powerful, the need for rider protection arose. The first attempts to protect the rider's head were made in the 1910s. Prototype helmets were made of thick leather. They were light and offered decent abrasion protection. When the number of head injuries increased, one of the leading British neurosurgeons offered to add another hard layer of protection to the helmet.
All British soldiers using motorcycles were wearing helmets during WWII. The new rule resulted in a reduction of a number of deaths and severe injuries from crashes. Today, motorcycle helmets are being tested to receive safety certification. Some of the most common certifications are DOT, ECE, SHARP, & SNELL. If you want to know the difference between them and learn more about helmet history and testing, click the link below to read the full article.
Helmet Certifications | What are the Differences among DOT, ECE, SHARP, & SNELL?
Current versions of some of the helmets mentioned in the article:
Fly Racing® - Revolt Liberator Full Face Helmet - MOTORCYCLEiD.com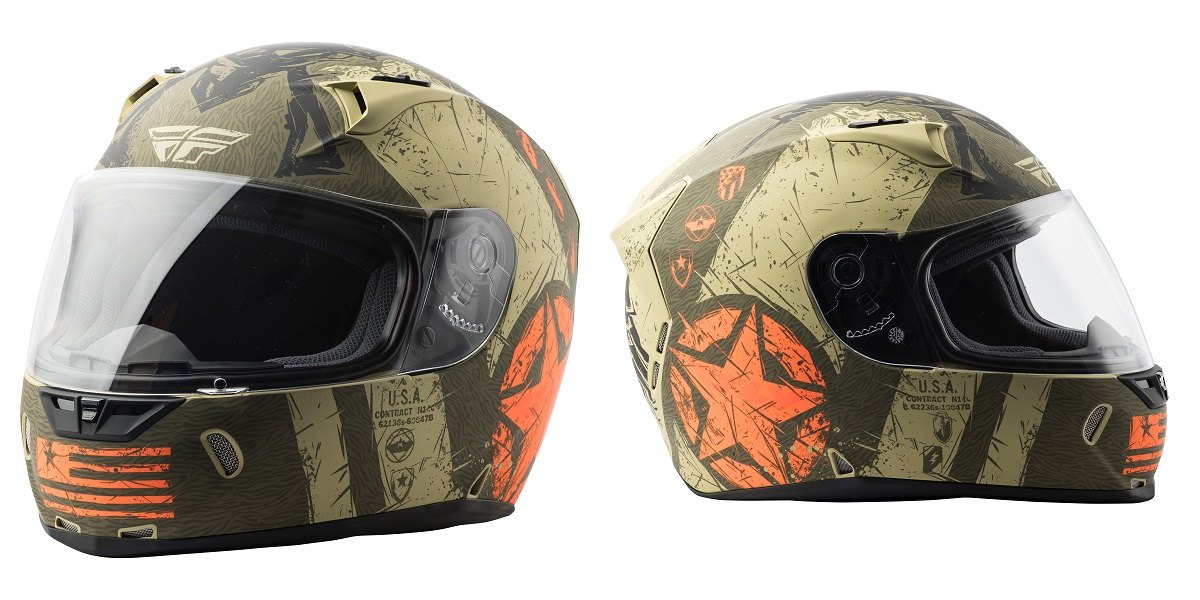 Shoei® - Hornet X2 Dual Sport Helmet – MOTORCYCLEiD.com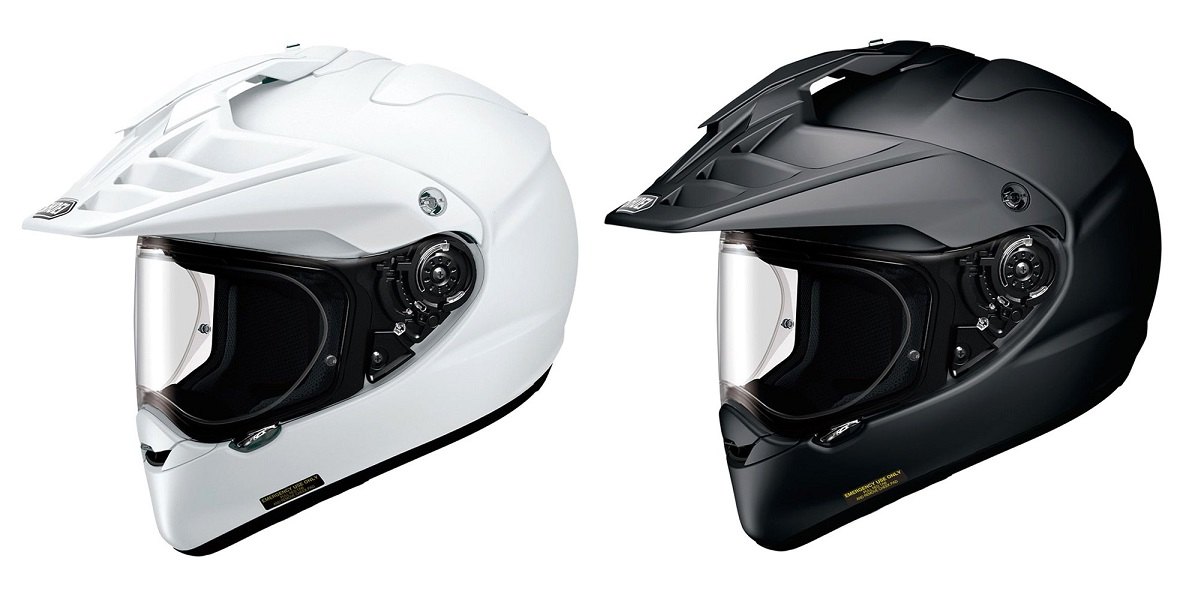 Zoan Helmets® - Optimus Street Raceline Graphic Modular Helmet - MOTORCYCLEiD.com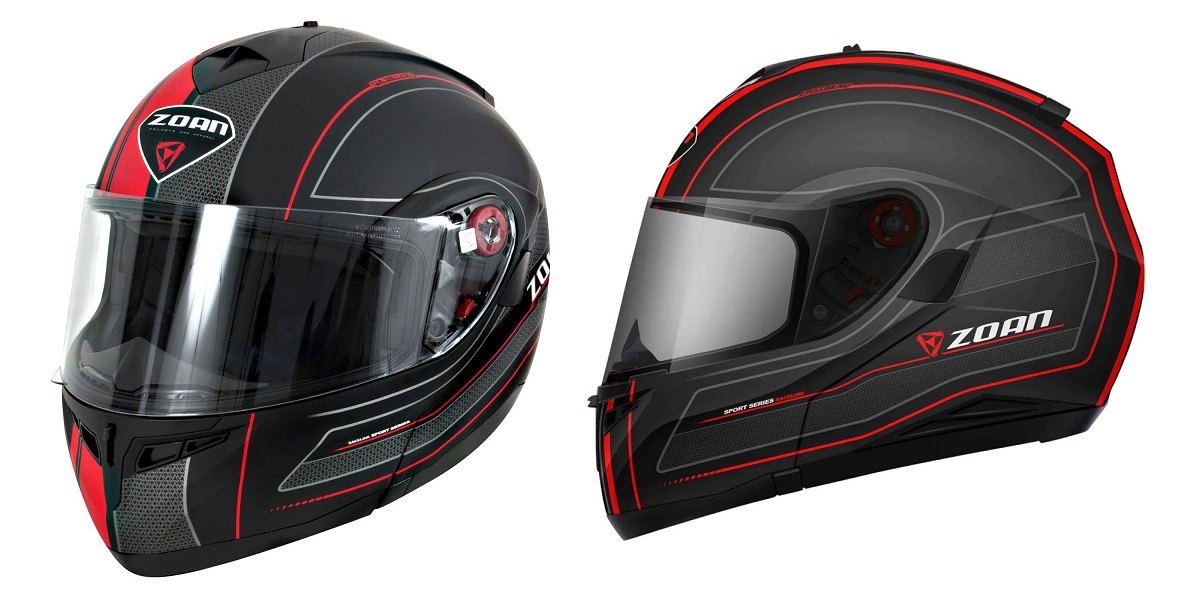 Shark Helmets® - Street-Drak Blank Matte Open Face Helmet - MOTORCYCLEiD.com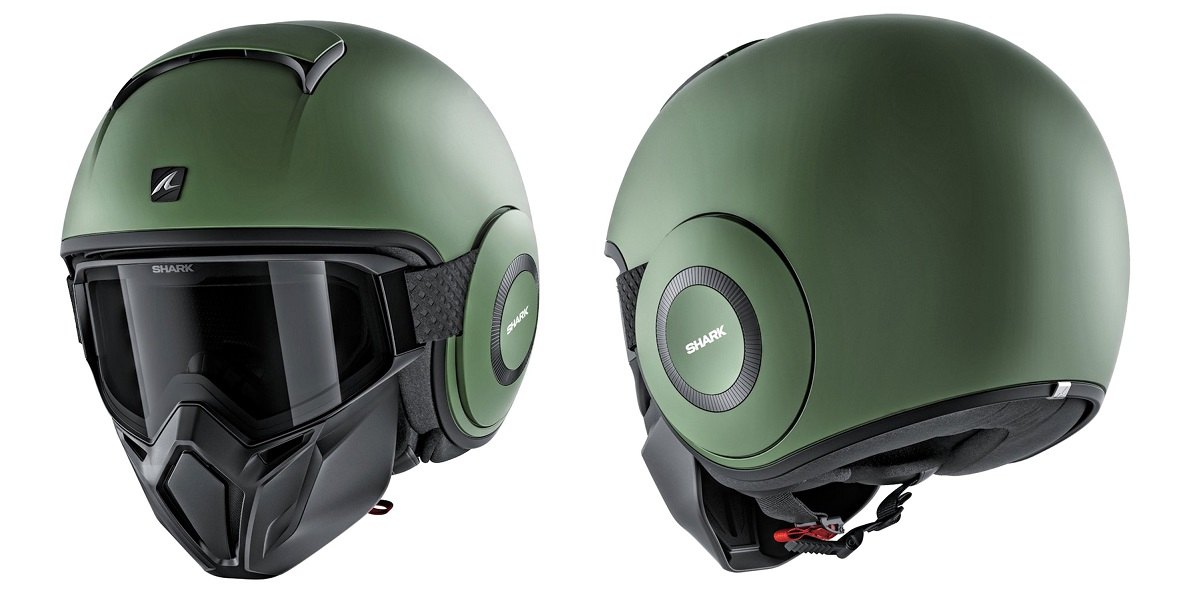 GMAX® - GM-35 Full Dressed Derk Half Shell Helmet – MOTORCYCLEiD.com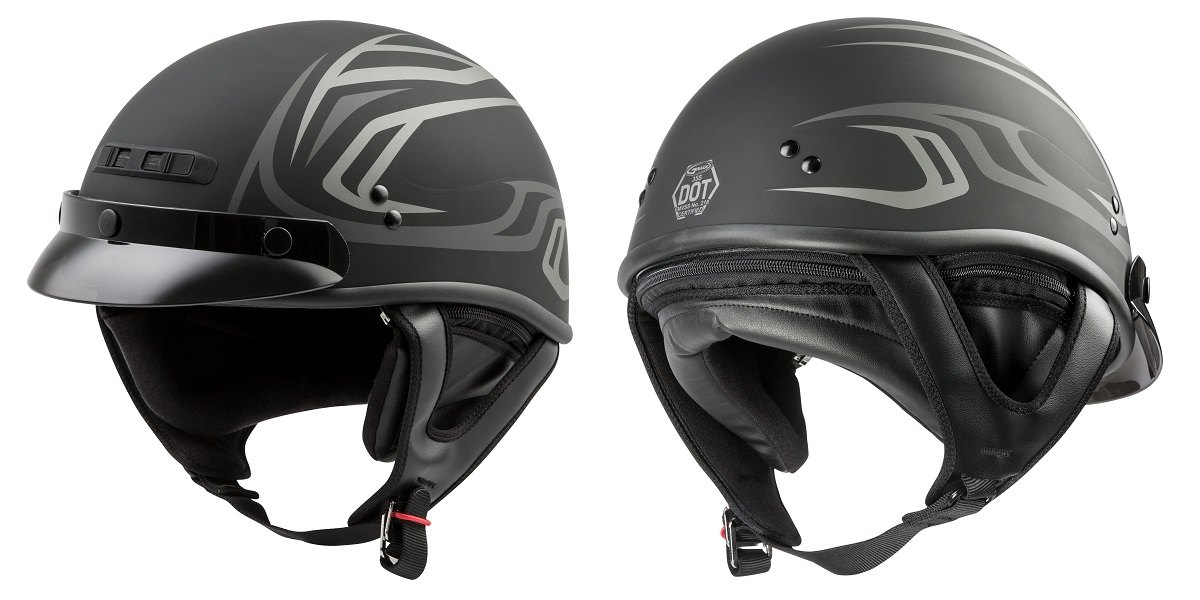 Go to the product page for more information.
To browse the full catalog of helmets offered at MOTORCYCLEiD.com, click the button below:

If you have any questions, feel free to contact us here or call out tech support at 888.903.4344
---
Reliable
Kawasaki Motorcycle Parts & Accessories - MOTORCYCLEiD.com
Got any questions?
Get advice from our bike experts in
Live Chat
or Call Toll Free: 888.903.4344
Facebook
|
Twitter
|
YouTube
|
Instagram
|
Pinterest
Knowledge base:
Helpful Motorcycle Guides & Articles
5th Gear
Join Date: Jan 2011
Posts: 4,713
EXCELLENT article (accessible by clicking on the first blue-texted line above)!
Don't want to hijack this thread; rather, to commemorate a college professor of mine whose research contributes to the safety of all of us motorcycle riders today: Hugh Harrison Hurt.
Hurt and colleague researchers discovered helmets through the 1960s, with elastic suspensions (including military aviator headgear), actually produced G-forces on rebound up to twice the magnitude of impacts. The energy from initial impact was stored in the elastic helmet components, whose elastic rebound ("spring-back energy") could injure the wearer. That's why, today, we all wear energy-absorbing helmets (often, absorbing energy by the styrofoam-like innards of our skid lids).
Here's an extract from this biographical article (
https://mtaes.wordpress.com/tag/hugh-harrison-hurt-jr/
) about Hurt:
-------------------------------------------
Mr. Hurt was a professor of science at the University of Southern California and a lifelong motorcyclist. In an interview dated 2005, he explained his devotion to researching motorcycle accidents to the fact that he had "developed a terrible concern that motorcycles were getting a bad rap in traffic accident investigations". After studying 900 accidents that happened in the Los Angeles area between 1976 and 1977 , 3600 police reports, photographing 2,310 motorcycles that passed by and interviewing 505 riders, Hurt released his findings in a 1981 publication that became known as the Hurt Report. His most notable finding was that wearing a DOT-approved helmet dramatically increased a riders chances of surviving a crash.
Hurt retired from USC in 1998 and went on to found the Head Protection Laboratory in Paramount, California. He researched helmets from all manufacturers and participated in major research projects which set the standard for safe helmets and even modified the Snell standards, which was the leader in deciding the safety standards for helmets. The change accounted for head size and not an across-the-board helmet rating. Hurt stated that the Snell standard produced a stiff, hard helmet with the tendency to increase and not decrease brain injuries. The Hurt Report was discribed as "the most comprehensive motorcycle safety study of the 20th century."
-----------------------------------------
Again, thanks and appreciation for the article on helmet safety standards and certifications; just wanted to point out Harry Hurt's role in protecting motorcyclists today and into the future.
---
"You better put down that gun. You got two ways to go, put it down or use it. Even if you tie me, you're gonna be dead." "John Russell" (Paul Newman), Hombre
---
Last edited by Damocles; 05-05-2020 at

09:02 PM

.