Old
05-02-2012, 01:45 PM
Thread Starter
1st Gear
Join Date: Apr 2012
Location: Central Kalifornia
Posts: 71
Saw a pretty girl in traffic...
---
I roll up on this good looking woman in a Honda. We end up stopping at a red light and I'm hoping to make eye contact. She is looking straight ahead. Then she picks a huge booger and eats it. That's all.

I'm not sure why, but I think I need a shower.
OverDrive
Join Date: Jan 2011
Location: NW MO
Posts: 5,365
Like this?


It's a pretty sad commentary on American culture that no matter how off-topic the presented subject, you can find a video pertaining to it on YouTube.

Of course, even more disturbing are the folks like me who seek them out, view them and then post them somewhere outside YouTube.......

I can't talk. I've found a flip-up modular helmet is quite handy for this necessary task although fellow motorists seem to find the practice distasteful. Pun intended.




---
Last edited by planalp; 05-02-2012 at

02:28 PM

.
Old
05-02-2012, 02:49 PM
Thread Starter
1st Gear
Join Date: Apr 2012
Location: Central Kalifornia
Posts: 71
LOL! Yes, just like that!

I think pretty much everyone has "picked a winner" while driving in the car! It wasn't really that big of a deal... until it went in the mouth, YUCK!
Why do people eat them??


THose guys who put that video on youtube are obvious douches. They certainly do the same thing
---
Erik
2003 Bandit 1200S
2009 KLR 650

74 Honda CB360
I don't think I've ever eaten one. Smear them on walls and furniture, hell yeah, but eat? WTF?




---
"In a car you're always in a compartment, and because you're used to it you don't realize that through that car window everything you see is just more TV." R. Pirsig
PPMC #1.
Soon, we ride.
AKA JD Mader or you can call me "Dan" just not early for dinner.
Click my handle for a link to my homepage/blog...which has nothing to do with MCs. Free literature and music! Viva La Revolucion!
-------------------
2008 KLR 650
RIP DM - Soon, we ride.
2nd Gear
Join Date: May 2008
Location: Nanaimo, BC, CANADA
Posts: 269
WTF! i mean i pick my nose all the time, but to consider it a meal - man i just dont get that.
---
02 klr - heated vest and grips, corbin dished, EM doo, petcock mod, MB PCV mod, stainless oil filter, bash plate, mayher hand guards, low mount fender, power socket, tall windscreen, jardine exhaust, jetted, studebaker shifter, magnetic plug, airbox mod, k&N, kenda knobbies, DIY pelicans, HID light
96 zx11 - bone stock - saving for a collector plate
2011 BMW f800 GS -
[email protected]
crash bars, altrider skid plate, barkbusters, kako, aeroflow med, heated corbin, wolfman, kenda big blocks
OverDrive
Join Date: Jan 2011
Location: NW MO
Posts: 5,365
I've gotta admit, I've never eaten a booger and I don't pick my nose in traffic while wearing a modular helmet. It's impossible when wearing armored gloves.
Probably hypocritical to say so since I'm the one who posted it here, but I would never have posted that video on YouTube and agree with SteelB12's observation. It was funny, but I felt bad for the girl when I saw the expression on her face after she realized she'd been spotted.
She looks like Allison Hannigan, the "Band Camp Girl" from the
American Pie
movies: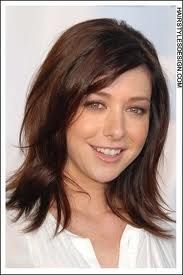 1st Gear
Join Date: Apr 2012
Location: Reisterstown MD
Posts: 45
I flick 'em on folks tailgating me