Guest
Join Date: Oct 2006
Posts: 107
Gerogia Aquarium & Providence Canyon
---
Sorry not a bike trip, but took the Fam to the Georiga Aquarium. This place is awsome
Last weekend we took off headed to the Atlanta area to see the Georgia Aquarium and then go up to the mountains for a bit of hiking.
We got to downtown Atlanta on Friday about 1 hour ahead of our time slot for the aquarium (12:00). The Aquarium requires that you reserve a time slot to enter. We walked around Centennial Park while we waited for our slot, it was cool and crisp and very nice.
The first stop in the Aquarium was the Georgia Explorer; this was a kid orientated area with lots of hand on (hands in) tanks
The big attraction was the HUGE Ocean Voyager tank. The stars of the tank were the 3 whale sharks. A HUGE viewing window at the end of this section really gave you the feeling of being underwater.
As spirited as our boys are, they sat for ? hour in front of this window just watching.
Small video of tank
TANK VIDEO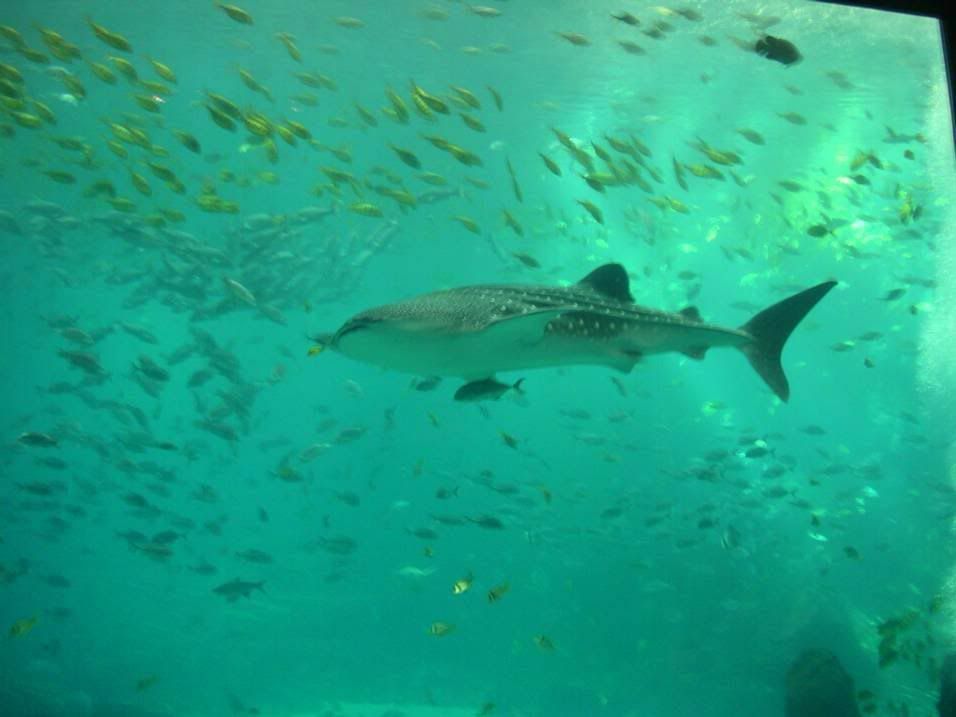 Another real draw for the boys was the jelly fish; they sat for 20 mins mesmerized by these beautiful creatures.
Our final section was the Tropical Diver. As was the case in most of this aquarium the tanks ran floor to ceiling, creating a feeling of being under the water and very little person friendly.
On saturday we headed up to the mountians and took in Amicola & Desoto falls
It seemed chilly when we head out, maybe 60 but a few mins into the climb we were warmed up plenty.
There are 602 stair steps from the base of the falls to the top.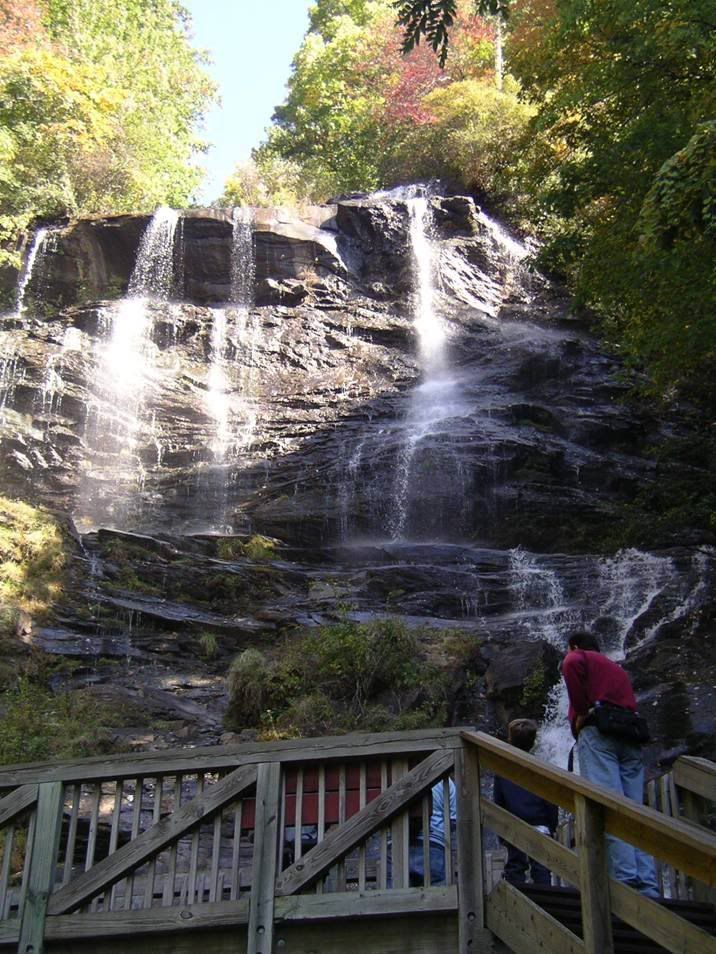 After the falls we took in a pumkin farm. The boys were overwhelmed with the size, shapes & types
To break up the trip home on sunday we hit Providence Canyon State Park, its in the middle of Georgia but looks like some place out west
We did the 3 mile hike to the base of the canyon, but it was very muddy so we passed on hiking thru the canyon and headed back up the other side.
Neat place I never would have known existed, but showed up on my GPS as a state park near my route home.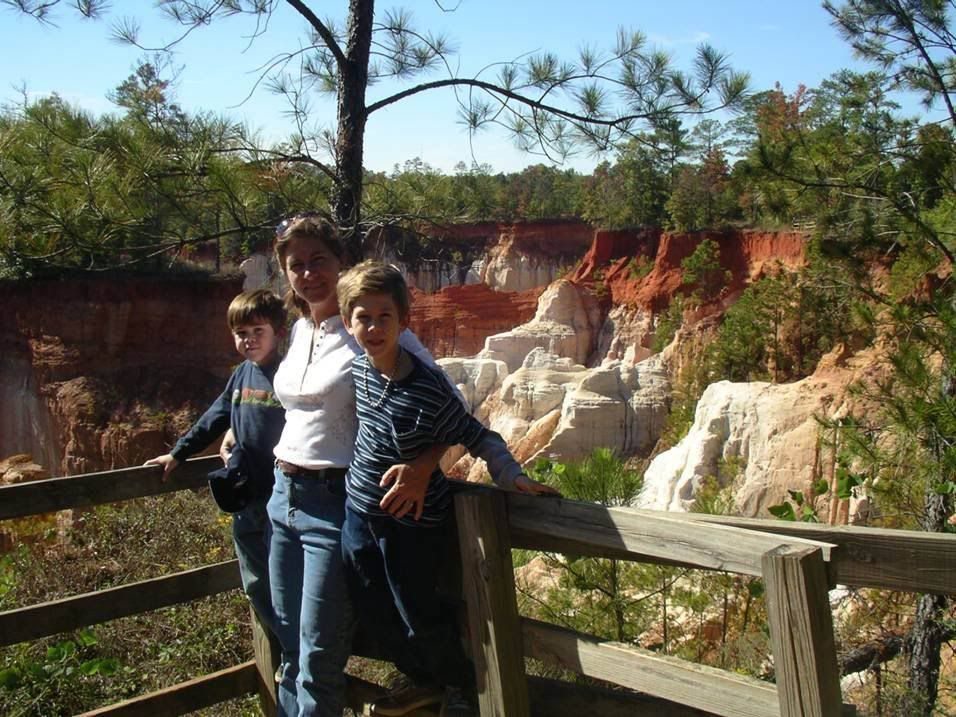 Excellent...looks like you all (er, y'all?) had a great day! Thanks for sharing.

Were those horseshoe crabs in the water tank in that first picture?
---
Hugs,

~Swish~


[COLOR=#a33224]It's not whether you get knocked down, it's whether you get back up. [/COLOR]


[COLOR=#a33224][FONT=VERDANA, ARIAL, SANS-SERIF][SIZE=1][I]-Vince Lombardi[/I][/SIZE][/FONT][/COLOR]

[COLOR=#a33224][IMG]http://<!-- Facebook Badge START --><a href=[/IMG][/COLOR]
Guest
Join Date: Sep 2005
Posts: 425
I havent been to the aquarium yet, but its only 2 hours away so I'll get there at some point.

The canyons are nice, I've been there a few times in the past.

Looks like a good time for all, nice pics.
Guest
Join Date: Oct 2006
Posts: 107
Thanks Swish,

Yea horseshoe crabs.

Other tanks had star fish, shrimp, anemones, urchins, stingrays & bonnet head sharks for us to touch. It was great!
2nd Gear
Join Date: Oct 2006
Location: South of Spokane
Posts: 477
Great pics and write up. Spending time with the family is cool, I sure wish my boys were that age again :cry: , but the benefits of them getting older are you get to go on road trips with them (Jake) and going to all there sporting (football, wrestling and baseball) events(Cody).....
Guest
Join Date: Oct 2006
Posts: 49
Ogre,
Great report. I got to go check all that stuff out. I have some buddies that back pack in and camp in Providence Canyon every febuary, I might need to tag along next time. Seeya.

G