Join Date: Oct 2006
Posts: 331
2 mile walk for fresh eggs
---
Well, we have snow ,about 5 inches all together-a little more out here in the country than they do in town. And alot less than some of you :sad: I was out of eggs and I get them from the neighbor girl a mile down the road--so---since the KLR's were sleeping in the barn with the horses and it was so pretty out I opted to walk it-it always helps having a pretty driveway to walk-so I carhartted and booted up and was off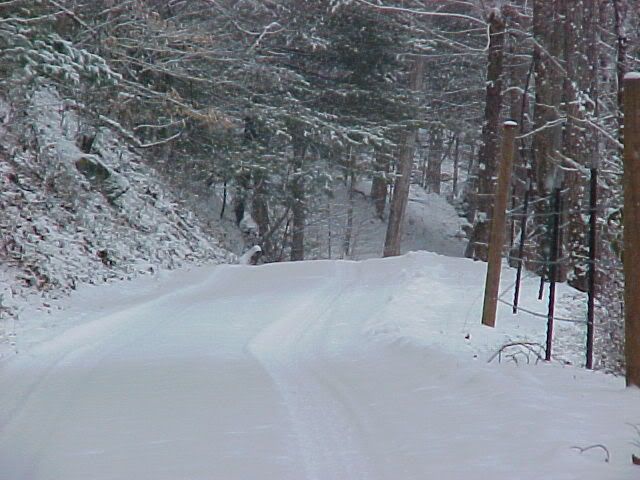 the swimming hole is frozen over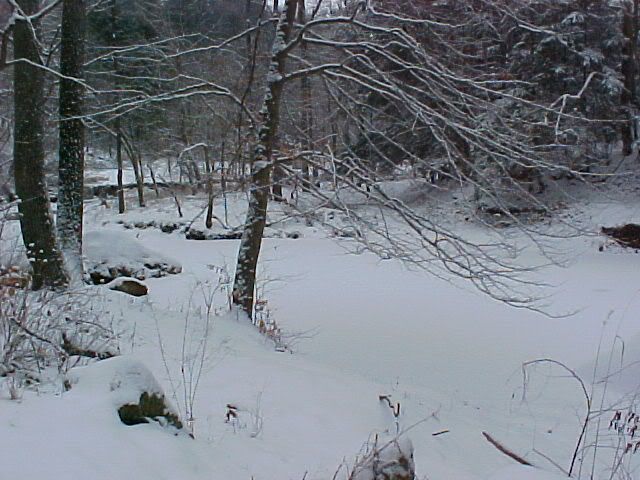 this ice hangin on the rocks is across the road from the swimming hole
no picnic at the hunting cabin down the road today
I forded the creek here
one of the pretty little hollows below the road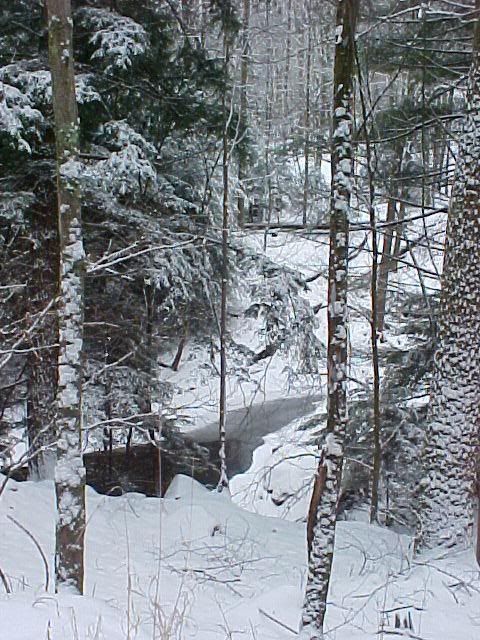 gettin there-just around the turn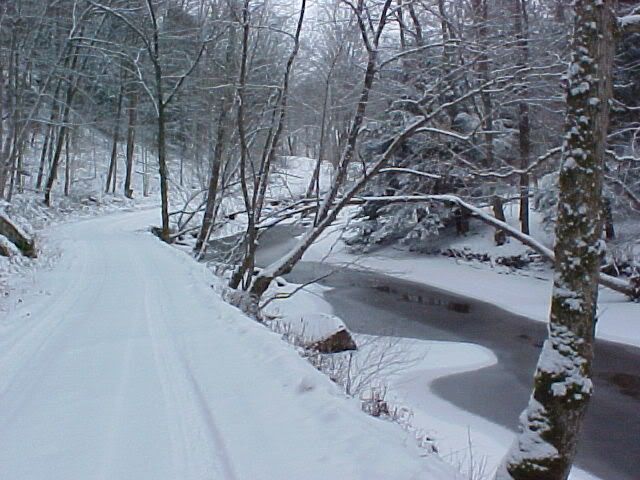 so many pretty spots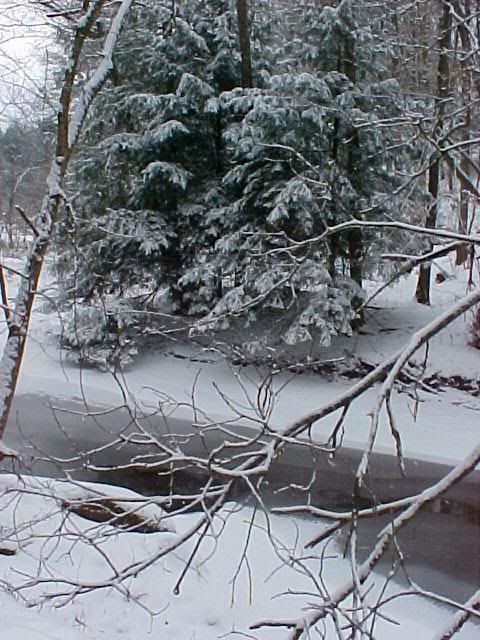 this one is on the way back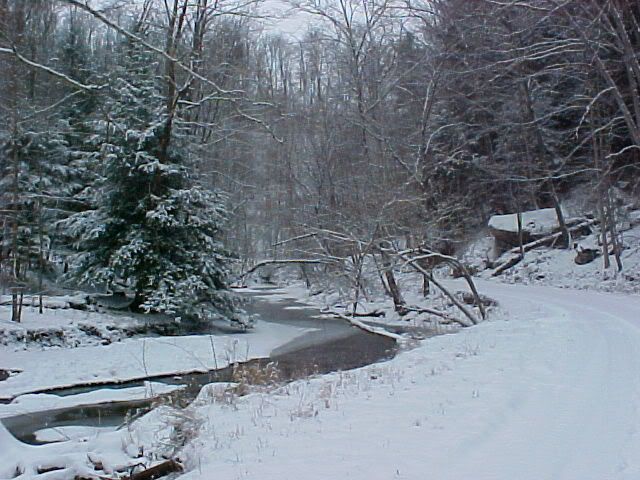 and here they are
now if I just had some bacon!!! Town is 14 miles away -don't think I'll walk that--enjoy!!!
2nd Gear
Join Date: Sep 2006
Location: Asheville, NC
Posts: 173
2nd Gear
Join Date: Oct 2006
Location: Scottsville, KY
Posts: 226
Great pics. The other day my Son, and I were looking at some of the roads in my District when he says "Dad where are we going on vacation"? I responded outlining our trip, and he said he wanted to go to the mountains, which I thought to be the Smokies, but he wanted to go to the "Montana mountains" to see some real snow. Ryan is almost 15, and the last BIG snow we had here was 1996 of course he would have been 4 so he doesn't remember it. We got around 2-3 inches which is not much of a snow yesterday. I guess sometime we'll have to load up, and take him to the North for a real snow.
---
"Gopher Everett"
Official "Trachoe Gang" Member
Kay those are some nice pics.

I can look at pics like that and get cold, I like to look at them in July when it is 90 + outside.

Now I have to go take a HOT shower to warm up....
---
Today is the first day of the rest of your life.
Join Date: Oct 2006
Posts: 206
Nice pics

We've been getting a lot of snow this last week which is good because Winter Carnival starts Wednesday :mrgreen: . I had to clear the parking spots out the last three days in a row, and 5" has fallen since yesterday.

I love how the snow loads up in big piles on the trees like that.
I'll have to go for a little stroll in the woods this week.

Brian