Join Date: Oct 2006
Posts: 308
Small pot cookin'
---
Hey all,
Thought it might be interesting as well as instructive to hear what some of your best one pot bike camping meals are. Pictures are always a plus. Let hear 'em!

Jamie
MMM MMM 1 can Bud + 1 can of Chili con carne!!! Side note: This mixture can be lethal for those around you.... LMAOOO
3rd Gear
Join Date: Sep 2006
Location: Elk Grove, Ca
Posts: 990
Coffee can, boiling oil, cornish game hen. The second hen got me a night of free beer from the camp next to me.
The next morning was wicked cold.
BRRRRR.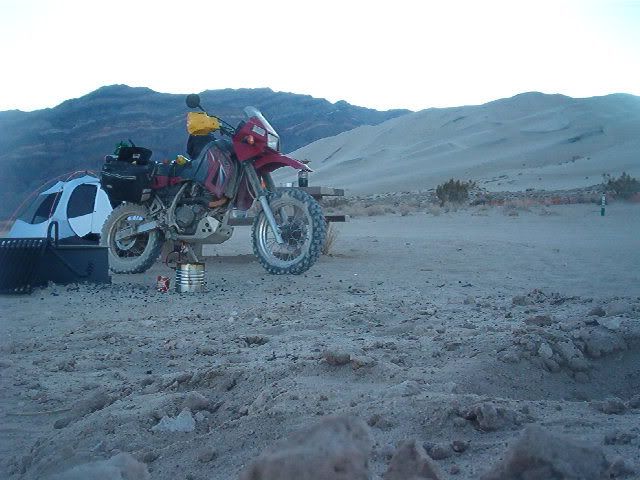 5th Gear
Join Date: Sep 2006
Posts: 4,700
Larryboy,
Thanks for that post!! I had never thought of using a coffee can as a deep frier. PERFECT!!

I've used my stove for everything from cooking fish (pan frying) to coffee and soups.

If I may ask, how long did you cook those before eating? I've got a camping trip coming up in a few weeks and I'd like to cook up some hens for dinner. It'll be 3 of us, on KLR's, to boot!!